Set in an 18th-century Irish manor with all the trappings of an intimate castle, the four-star Abbey Hotel Roscommon invites guests to soak up its traditional welcoming old-world charm while enjoying legendary hospitality and service.
To round off their experience, guests can take advantage of the award-winning facilities including the bar, restaurant and leisure centre complete with a state-of-the-art 20-metre heated pool, gym, sauna steam-room and jacuzzi.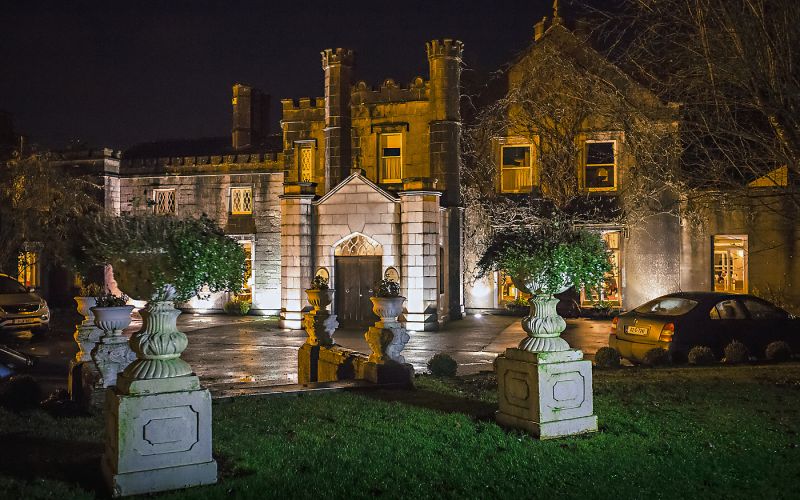 A unique property in the centre of the Emerald Isle
Nestled amid the green rolling hills of Ireland's Hidden Heartlands and a mere 90 minutes from Dublin is where you will find the 12th-Century Dominican Abbey. Located in the verdant Irish Midlands, these surroundings make the Abbey Hotel Roscommon perfect for a relaxing getaway, a fairytale wedding or even a focused business meeting. 
That's what the original patriarch, an entrepreneurial local business man, Thomas Grealy had in mind when he opened the hotel over 60 years ago. Today, the third generation of the Grealy family are running the business.
"The Grealy Family have been hosting weddings and events at the Abbey Hotel since 1963. As one of Ireland's last few remaining family-run businesses we are proud to continue the long established tradition and pass it along to the next generation of the family," says Geraldine Grealy, a member of the family run business and also the Marketing & Public Relations Manager at the hotel. 
"We take immense pride in welcoming back the daughters and now the granddaughters who continue to choose the Abbey for their special day. There is a deep sense of nostalgia to being part of this ongoing story. It's what makes the Abbey so special, the deep sense of community and the continued support we receive from the people of Roscommon and further afield. Steeped in history and heritage the hotel aspires to continue to provide this warm and friendly welcome for many generations to come," concludes Geraldine. 
To ensure the hotel's continued success, the team is investing in innovative technology to streamline operations and further improve sales. One such tool is SiteMinder. 
We recently spoke with Kevin Domican, Front Office and Revenue Manager at the four-star Abbey Hotel Roscommon. He shared how he and his team have been using SiteMinder's channel manager to save time and optimise online distribution. 
Saving several hours a week on manual rate loading
Before implementing SiteMinder, the Abbey Hotel manually managed the rates on all its channels. That was time-consuming for the team and opened the door to issues such as unintentional overbooking or lost revenue due to delayed rate updates. Using SiteMinder has solved these issues for the Abbey Hotel. 
"If I want to set a new rate, I just log in to SiteMinder, change the price and it goes out to all channels in one click. I no longer have to log into each platform separately and make the changes by hand. That saves me several hours every week," says Kevin.
Closing out fully booked dates is just as quick and easy now. "Sometimes we fill up faster than expected and need to close our channels immediately. In the past, we had to do that manually and while we were working on it, more bookings would come in. With SiteMinder, a few clicks are enough to avoid overbooking."
The integration between the Abbey Hotel's PMS and SiteMinder is another time-saver. While the staff had to manually key in new reservations in the past, the booking details now flow directly into the PMS.
"This is a huge benefit for us. Our front desk team also handles reservations, so this took a lot of work off their plate. This leaves them more time to interact with guests because they're not stuck behind the computer anymore," he explains.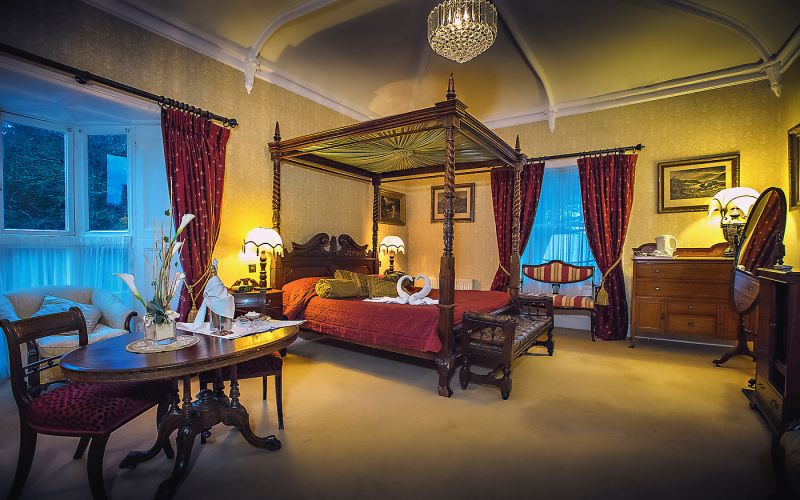 Flexibility in the choice of distribution channels
The Abbey Hotel is a small property with a strong reputation and a loyal repeat customer base. This led Kevin and his team to focus on their best-performing distribution channels and close the rest. 
"We wanted to keep our channels to a minimum, so we could better concentrate on our key booking sources. That makes it easier to monitor each one's performance and further optimise their production. Of course, we still regularly try new promising partners. That's easy with SiteMinder since we can open and close channels in just a few clicks."
Stronger focus on driving direct bookings
Like many properties, the Abbey Hotel is also on a mission to increase its direct booking ratio. One strategy Kevin and his team have been using is to offer a better rate on the hotel website than on OTAs. SiteMinder makes that easy because it allows hoteliers to manually set pricing on a channel-by-channel basis. In this case, that means giving a slight discount to make direct bookings more attractive. 
"Setting a separate rate for our website has been an effective way to get more people to book direct. Doing this in SiteMinder is fairly quick and easy to keep track of since the platform shows an overview of our rates on all channels."
Access while on the road
As the front office and revenue manager of a boutique 51 bedroom hotel, Kevin is often called away from his desk. But whether he's on a business trip or somewhere around the property, he can always pull up SiteMinder's mobile version. 
"Being able to access SiteMinder on my phone gives me extra flexibility. It lets me keep an eye on things even when I'm not at the desk. And if I see that a change is necessary, I can handle it on the spot," he says.
Intuitive user interface
SiteMinder's straightforward user interface made it easy to get the most out of the platform right away. To avoid bottlenecks on his days off, Kevin decided to train his staff to use the system. 
"Since the system is intuitive, my team caught on quickly. Now they can take over when I'm out of the office. That way the team can react immediately if it becomes necessary to update rates or close certain dates."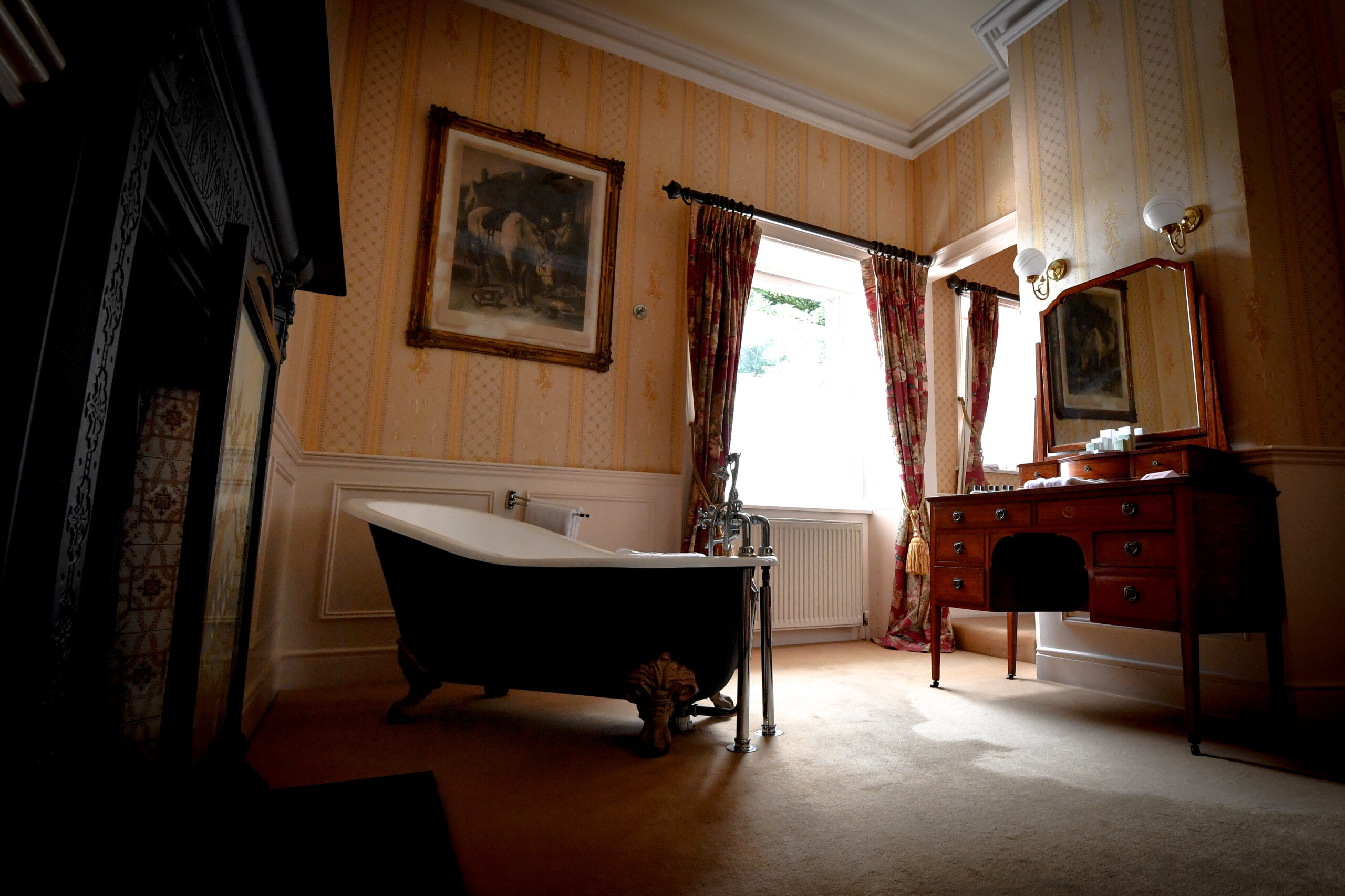 Fast, friendly and effective support
SiteMinder has proven to be a reliable and user-friendly platform for Kevin. As a result, he rarely has questions or problems. But when something does come up, he's found that he can always rely on the customer support team. 
"The help desk is very quick. They always get back to us straight away and aim to clear things up as fast as possible. That's important because when it comes to distribution, our questions are time-sensitive. It's reassuring to know that support is always just around the corner."
A word to fellow hoteliers
Before logging off, we asked Kevin if he had any advice for his peers. His answer was clear:
"If you're looking for a channel manager, SiteMinder is definitely worth a try. You and your team will catch on quickly because it's easy to use and intuitive. It'll save you hours of work and make your life so much easier. Honestly, it was music to my ears when I was applying and heard the Abbey Hotel uses SiteMinder."