Get more direct hotel bookings
Competing for your own guest is a challenge when you're up against industry giants. We make it possible to win with direct bookings.
Have an engaging website
Your website stands as the shopfront to your hotel, but how well does it reflect what you offer? How many potential guests arrive at your website only to look elsewhere, because you weren't able to keep their attention or provide the information they were looking for?
SiteMinder provides you an elegant website that's proven to enhance your visibility on Google and mobile. Best of all, it's easy to maintain, so you can make changes confidently and instantly without the help of a costly web developer.
Enable instant bookings
How easy is it to book a room on your direct hotel website? Even the most beautiful websites can fail if they don't offer interested travellers the ability to book then and there.
With SiteMinder's high-converting direct booking engine, you can turn travellers into guests and pay zero in commissions. In addition to providing a seamless online experience, it allows you to personalise every step of the booking process with promotions, extras and nurture emails to drive guest loyalty.
Achieve rate parity
There are many reasons OTAs, travel agents and other third-parties excel at selling accommodation to travellers. You can make sure that lower prices isn't one of them.
SiteMinder gives you the ability to see what rates are being offered on all your marketing and sales channels, at a glance. And, because we know you'd rather spend time with guests than continually watch every website, we'll send you alert each time rate parity has been broken, so you can take immediate action.
"Our website bookings have increased due to the modern feel of SiteMinder's online booking engine, plus the fact that everything can be done from our iPad so it frees us up a lot more. Everything is now streamlined and has stopped any chance of double bookings. Direct bookings have increased 10%."

Brett Jensen, Gallery Apartments

Read more about this case study
Free eBook: How to Choose the Best Online Booking Engine
Direct bookings are critical to owning the guest relationship and reducing your reliance on commission-based online travel agencies.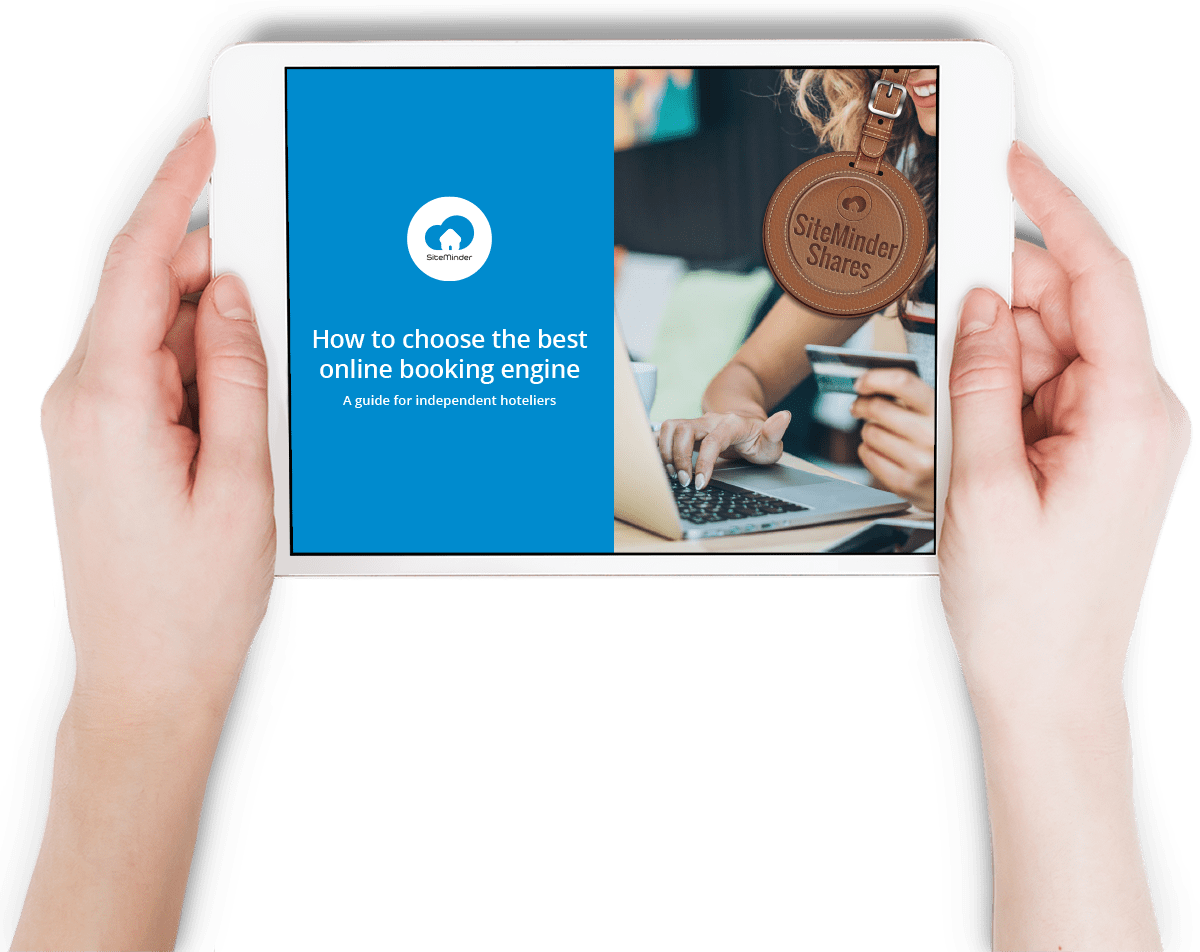 In this guide, we cover why you need an online booking engine and:
The key features you should look for
The costs involved with an online booking engine
A buyer's checklist.
Download now