Relaxing walks on the beach and cycling along the dikes are only some of the activities that guests can enjoy at the Hotel Graf Bentinck. After a long day exploring the area guests can then relax and recharge in the hotel sauna and 42 comfortable rooms, all decorated in Frisian style.
However, the modern decor and perfect location at the Nordseebad Dangast are not the only reasons travellers are flocking to the 4-star hotel. It is also the charming atmosphere in this family-run property that has guests return.
We spoke to owner and property manager Jan Wichmann to find out how he made his online distribution more efficient with the help of SiteMinder and managed to keep up an impressive surge in direct bookings.
Simple and time-saving workflows
Before using SiteMinder the team at Hotel Graf Bentinck manually managed all its online channels – including updating rates and availabilities.
"We've spent a lot of time on this, and it was very stressful. It is also a very error prone process that can easily lead to double bookings and overbookings," Jan recalled.
Since using SiteMinder's channel manager those problems hardly ever occur anymore. Now all updated rates and incoming bookings are automatically synched between the PMS and all booking channels.
"We can't imagine working without the channel manager now. It's an enormous help for the entire team. We're saving up to 70% of time by reducing the manual effort alone. We have also connected another OTA as it's no extra effort and helps us with our overall reach."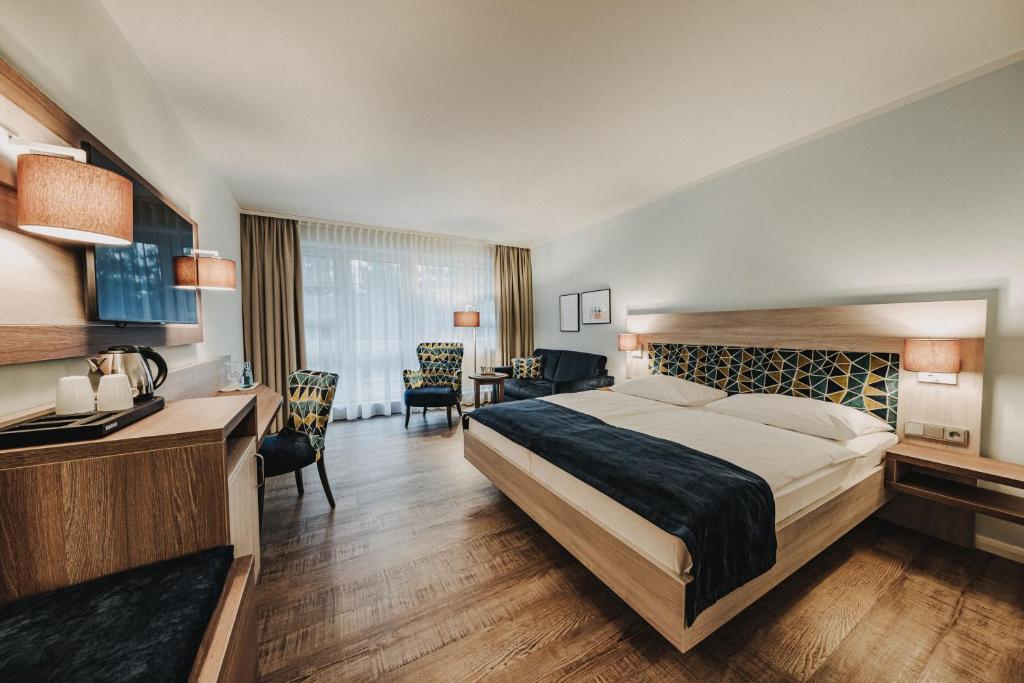 Optimised online distribution with 50 % direct bookings
Alongside the Channel Manager Jan also implemented SiteMinder's booking engine enabling direct bookings via Hotel Graf Bentinck's own website for the first time.
"We're getting more bookings since using SiteMinder. As an added bonus, more than half of those are coming in via our own website," Jan said.
This is because the option to book directly via the hotel website is now included in search results on Google Hotel Ads and other metasearch sites. Jan uses Demand Plus – SiteMinder's metasearch engine – to increase visibility and reach of his property without any additional effort or costs.
"It has enormous value to be listed right next to the other booking channels. That way guests can easily see that they can find the best deal on our website. Many travellers then book directly with us instead of choosing an OTA," he explained.
Easy setup and expert support
Jan has been happy with the collaboration, use of the platform and the customer service from day one. "The setup was super easy. Our team quickly learned to navigate the new system and today we're operating seamlessly. And whenever we have questions, we're quickly getting the support we need."
Thank you for your feedback, Jan! We hope you'll continue to enjoy a lot of success with SiteMinder and are looking forward to hearing all about your future achievements.