Hotel Website Templates
Take your pick from some of our easy to use hotel website templates perfectly designed and built to help you take direct bookings.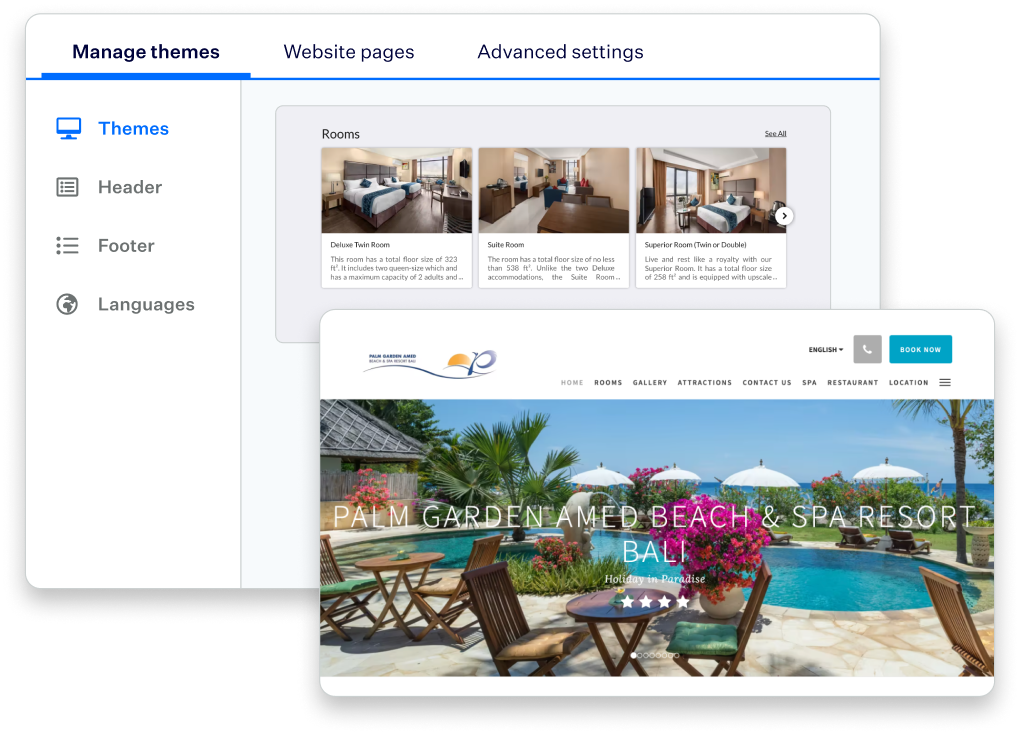 Our templates are built to:
Showcase your property's best features with high quality images and videos
Give your hotel a platform to promote itself, highlight your destination, and host valuable content
Allow travellers easy navigation as they research their trip, find your property information, and book their stay
Integrate seamlessly with a booking engine so you can take direct bookings and increase visibility and revenue with Google Ads
Save you money on development fees by keeping your website evergreen with SEO and mobile-friendly optimisation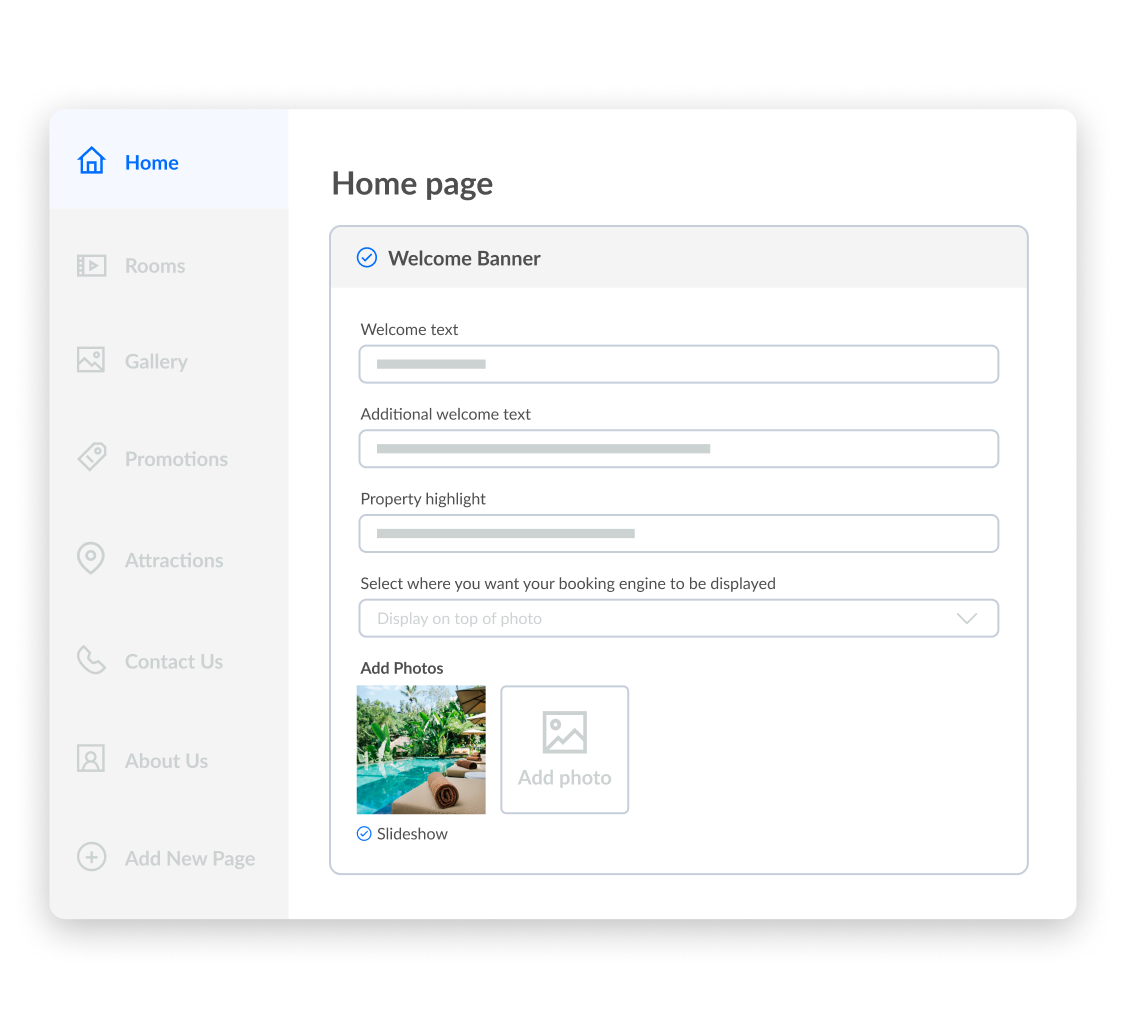 Websites built by industry experts
Our templates are built to be SEO and mobile optimised
All the hard work taken out of your hands with automatic updates and easy customisation – no web design experience necessary
Designed to maximise conversion from travellers researching online
Perfected to make your website your most profitable booking channel
"It's been less than a year since we launched our brand website with SiteMinder and, overall, there's been a 15% increase in website traffic, with 77% comprised of new visitors. This has led to a 20% increase in revenue from direct bookings."
---
FAQs
A hotel website template is a pre-built website that you can use instantly, no costly web developement required. The website template utilises the content you provide and comes with built in features such as a navigation, image galleries, booking forms, and is mobile friendly.
If you need to attract more guests and help drive more direct bookings for your hotel, a website template is a quick and easy way to start achieving results.
Choose a template that is user-friendly for both you and your potential guests. It's important to identify which features are most important to you, such as the ability to integrate with a booking engine to take direct bookings online, or have built-in widgets for guest reviews to help turn lookers into bookers.
A website template for your hotel will eliminate the need for expensive and time consuming web development. You also won't have to worry about constantly making updates or checking SEO, as most of the work is done for you. A website template will allow you to easily customise your content and drive bookings for your hotel.