The Fundamentals of Revenue Management: A Guide for Independent Hoteliers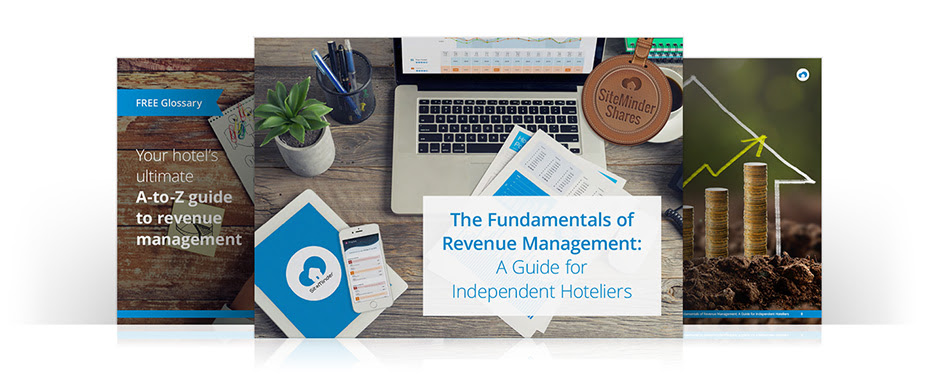 Learn how to tackle distribution in a way that delivers the most revenue to your independent hotel.
Revenue management is the cornerstone of running a profitable hotel. Without revenue management disciplines, you're operating your hotel business blindly.
In this eBook we cover the fundamentals of revenue management:
Market segmentation
Inventory control
Optimising your pricing strategy
Forecasting demand
Automation
INCLUDES FREE GLOSSARY: Your hotel's ultimate A-to-Z guide to revenue management
Download it now to learn how to effectively drive profitability at your hotel.