There's few other places in the world where travellers can enjoy the amenities of an expansive luxury resort while also immersing themselves in the charm of an intimate setting.
However, the Palm Garden Amed Beach and Spa Resort has struck just the right balance. Located in Bali on the island of Indonesia, this resort offers 11 luxurious rooms and individual Balinese-style bungalows, a restaurant, spa, and swimming pool leisurely spread throughout a coconut palm garden beside the beach.
Palm Garden Amed Beach and Spa Resort offers visitors an opportunity to experience the beauty and tranquility of this region in a way that is personal and welcoming.

Direct booking rates suffered with previous website
Director Dominique Gallmann from Exotiq Villa Holidays, a company specialising in villa and boutique hotel management in Bali,  was finding it difficult to manage bookings for the hotel, as all enquiries on the website were emailed to the property management system (PMS) and had to be manually processed by hotel staff. This presented a direct booking challenge and most bookings had to come through more expensive channels like traditional travel agents and OTAs.
Recognising that he needed to build a brand new website that was visually-appealing as well as functional, Dominique started searching his options. It didn't take long before he realised that the best choice was in front of him all along.

Canvas by SiteMinder allowed him to quickly create a hotel brand website
Exotiq Villa Holidays was already working with SiteMinder's TheBookingButton and The Channel Manager for other properties under their management, and trusted the quality of this technology because they had seen the results for themselves.
While exploring the SiteMinder website, they also discovered Canvas was the solution they needed.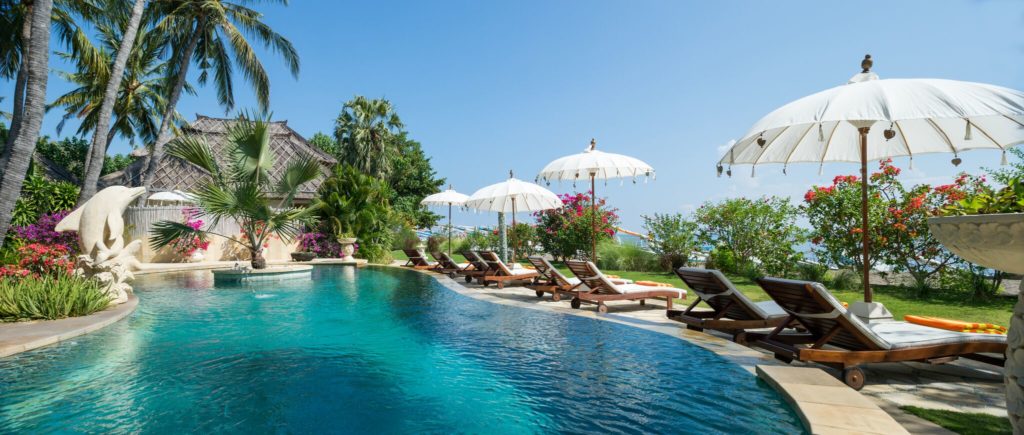 Most importantly, Canvas would integrate easily with existing products and allow Exotiq to accept direct bookings through the website.
"We needed a quick solution to create a new website with full booking facilities and that linked to The Channel Manager", Dominique explained.
This eliminated the time-consuming task of manually entering reservations after email enquiries were received. He no longer had to worry about overbooking his rooms, and he knew that he would enjoy a steady stream of direct bookings after the new website was launched.
In addition, Canvas allowed him to build a branded website for his hotel that included high-resolution photographs, a responsive web design perfect for mobile, and SEO-optimised content. He was amazed that even with all of these features, he was able to set up and launch the new website within a day.


Direct bookings and online visibility improved for the brand
Shortly after launching his Canvas-designed website, Dominique began to notice that more direct bookings were coming in.
"The previous website didn't have a facility to book direct and all enquiries were made by email. With the new website, we are getting an increasing number of direct bookings", he said.
In the first year of using Canvas, direct bookings have increased by 10%, and Dominique anticipates they will keep growing in the future.
Palm Garden Amed Beach & Spa Resort's Canvas powered website: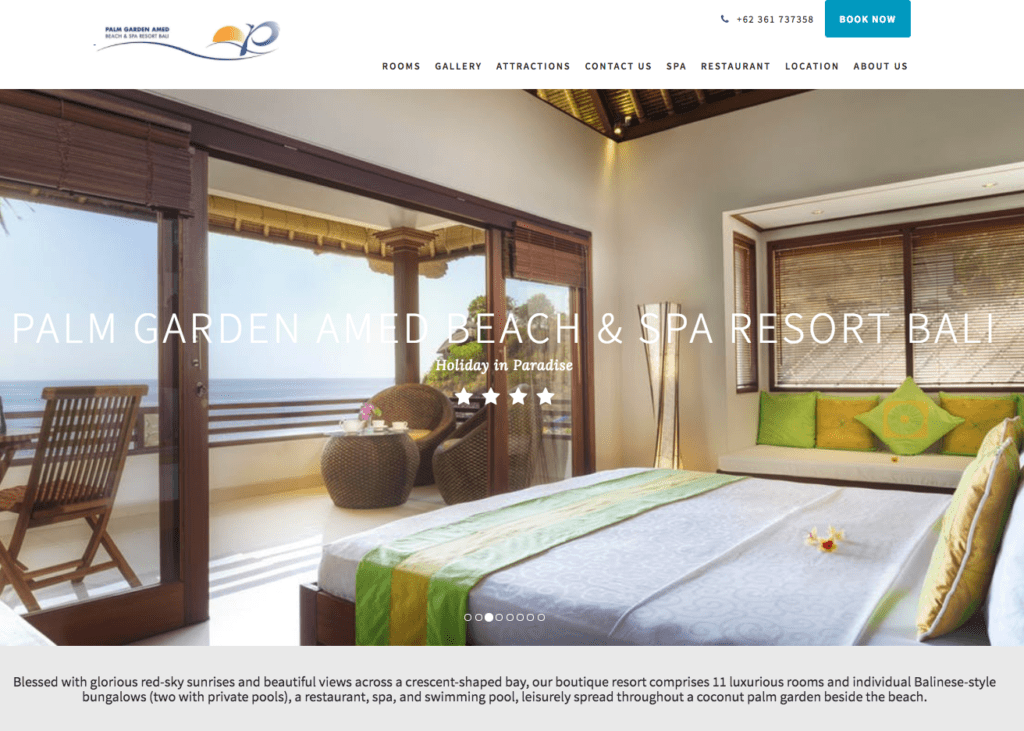 In addition, the website tool allowed him to improve his SEO strategy. Since using Canvas by SiteMinder, he has seen his search engine results page ranking improve significantly.
Now, the Palm Garden Amed Beach and Spa Resort is featured on the second page for the generic keyword "hotels in Amed Bali." More people are discovering this unique and luxurious hotel in Bali, which will allow the brand to continue to grow.
"SiteMinder met our requirements with its ease of use for both customers as well as for us building the site. The site was quick process to build and offers a lot of stability", Dominique said.