What is an Airbnb listing?
An Airbnb listing is an online listing created by hosts to showcase their property on the Airbnb platform. It serves as a digital representation of the accommodation, providing essential details and compelling visuals to attract potential guests.
The listing includes various elements to present comprehensive information to travellers such as:
Title:

A catchy and descriptive title that highlights the unique characteristics of the property, aiming to capture the attention

Photos:

High-quality images that display the property's interior and exterior, allowing guests to visualise their stay and get a sense of the property's ambiance

Description:

An engaging description of the property, outlining its key features and nearby attractions which is used to paint a picture of the guest experience offered

Amenities:

A list of amenities and facilities available to guests, such as Wi-Fi, air conditioning, kitchen utilities, parking, and more.

Pricing:

The nightly rate or total cost of the stay, often adjustable based on factors like the number of guests and the season.

Availability:

The dates when the property is open for bookings, indicating its current and future availability.

Reviews:

Feedback and ratings from previous guests, giving insights into the property's quality and the host's hospitality.
This blog will discuss the value of Airbnb listings, how to list your property on Airbnb, and requirements to create an Airbnb listing that leads to increased bookings and revenue.
Why should hotels create a listing on Airbnb?
When a guest finds an Airbnb listing that aligns with their preferences and travel needs, they can book the accommodation directly through the website or mobile app. For hosts, an Airbnb listing is a powerful tool to attract potential guests, promote their hotel, and generate more reservations.
For guests, it's a platform that allows them to explore various accommodation options, discover unique stays, and book with confidence based on verified information and reviews.
Airbnb is one of the most talked about companies of the last decade and has become a global phenomenon. Not content with shaking up the holiday rental market, Airbnb made waves in a new part of the travel industry as the home sharing giant embarked on entering the online hotel distribution space.
News broke that Airbnb launched its first global hotel technology partnership, announcing its connection with SiteMinder's channel manager. Here are four things hotels should know about its industry-first connection with Airbnb:
1. Airbnb officially ventures into the hotel industry
In a global first, Airbnb officially opened up its platform to hotels in 2018.
In partnership with SiteMinder, the jointly-developed technology allows boutique hotels and B&Bs to have a real-time connection sending room rates between their property management system (PMS) and Airbnb via SiteMinder's channel manager.
2. Airbnb listings for traditional hotels is underway
Airbnb had, for some time, allowed eligible hotels to list individual rooms on its platform, but this was the first time the company actively recruited traditional hotels everywhere to be listed on its website.
They chose SiteMinder because the global hotel tech provider presented a customer base that is rich with independent hotels and B&Bs giving Airbnb the connection it needs to reach its ideal hotel customers who are actively distributing their rooms online.
3. Hotels listing on Airbnb should offer unique, personal hospitality
In line with Airbnb's regular standards, not all hotels are eligible to list on Airbnb.
Airbnb is looking for boutique hotels and B&Bs that offer a "unique" guest experience, such as highly-rated independent hotels with guest rooms that offer personal touches, locally-relevant or unique amenities, and knowledgeable owners or hosts available on the hotel full-time.
4. Airbnb listings can be managed using SiteMinder
Hotels that believe they meet Airbnb's criteria are being invited to express their interest by booking a free demo. Hotels will be contacted by a SiteMinder specialist to discuss how they can get started and answer any questions about the connection.
How much does it cost to list on Airbnb?
Listing a property on Airbnb is free of charge. When hosts create an account and list their property on the platform, Airbnb does not impose any upfront fees or charges for the basic listing process.
However, it's important to note that while listing on Airbnb is free, hosts will be charged a service fee for each booking made through the platform. This allows Airbnb to maintain and operate its platform, including customer support, secure payment processing, and continuous improvements to the user experience.
The Airbnb service fee is typically a percentage of the booking subtotal and varies depending on the fee structure chosen by the host. There are two fee structures on Airbnb:
Split Fee:

This is the most common Airbnb fee structure, where the host and guest share the service fee. The host's fee is currently a flat rate of 3% of the booking subtotal, and the guest's fee is usually around 14% of the booking subtotal.

Host-only Fee:

Hosts who opt for this structure pay a fee of 14-16% of the booking subtotal, which is deducted from their payout and not charged to the guest.
Hotels should consider the service fee when setting their Airbnb listing prices, as it affects the total cost for guests and the revenue received after a booking is made.
What are the Airbnb listing requirements?
Airbnb listing requirements depend on your country of residence or establishment as indicated in their terms of service. Generally, hotels should adhere to the following guidelines if they want to list on Airbnb:
Age and Eligibility:

Hosts must be at least 18 years old to create a listing on Airbnb.

Accuracy and Transparency:

Hosts are required to provide accurate and detailed information about their property, including its address and contact information. Misleading or false information is not allowed.

Compliance with Local Laws:

Hosts must observe local regulations and zoning rules that apply to short-term rentals in their area. This involves obtaining any necessary permits or licences for hosting guests.

Quality Standards:

Hosts should maintain a certain level of quality and cleanliness for their properties. Listings should meet basic hospitality standards and be well-maintained.

Safety Requirements:

Hosts should ensure the safety of their guests by providing critical safety features, such as smoke detectors, fire extinguishers, and emergency information.

Acceptable Content:

Hosts must ensure that the content in their listings, including photos and descriptions, follows Airbnb's content policy and

community standards

. Inappropriate or offensive content is not allowed.

Host Responsiveness:

Hosts are expected to be responsive to guest inquiries and booking requests. Prompt communication helps build trust with potential guests.

No Discrimination:

Airbnb strictly prohibits any form of discrimination based on race, ethnicity, religion, gender, sexual orientation, or other protected characteristics.

Responsible Hosting:

Hosts are encouraged to be respectful, providing a positive guest experience and resolving any issues that may arise during the stay.

Payment and Payouts:

Hosts must set up a valid payment method and comply with

Airbnb's policies

regarding payment processing and payouts.
How to list your property on Airbnb
Listing your property on Airbnb can be a straightforward process. Here's a step-by-step guide to help you get started:
Step 1: Sign Up and Create an Account
Visit the Airbnb website and sign up for a new account. Provide your email address, or sign up with your Google or Facebook account.
Once signed up, complete your profile by adding your name, profile picture, and a brief introduction about yourself. A complete profile helps build trust with potential guests.
Step 2: Click "Airbnb your home"
After setting up your profile, click on the "Airbnb your home" text on the upper left corner of the Airbnb homepage. This will guide you through the process of creating your Airbnb listing. There will be a series of steps to enter all necessary information about your property.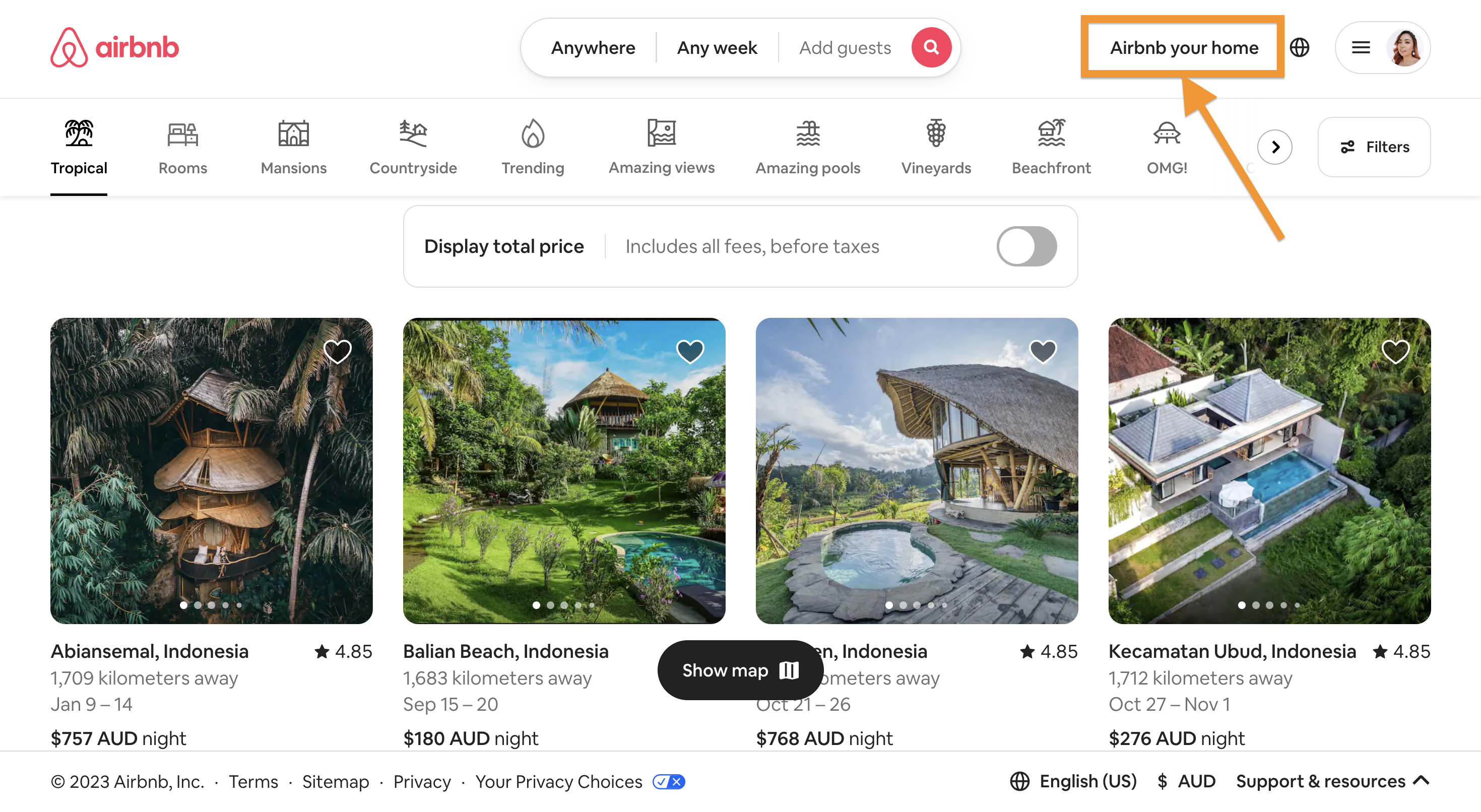 Step 3: Describe Your Space and Upload Photos
Follow the prompts to describe your space, including the type of property (entire place, private room, or shared room), the number of guests it can accommodate, and the number of bedrooms and bathrooms available, etc.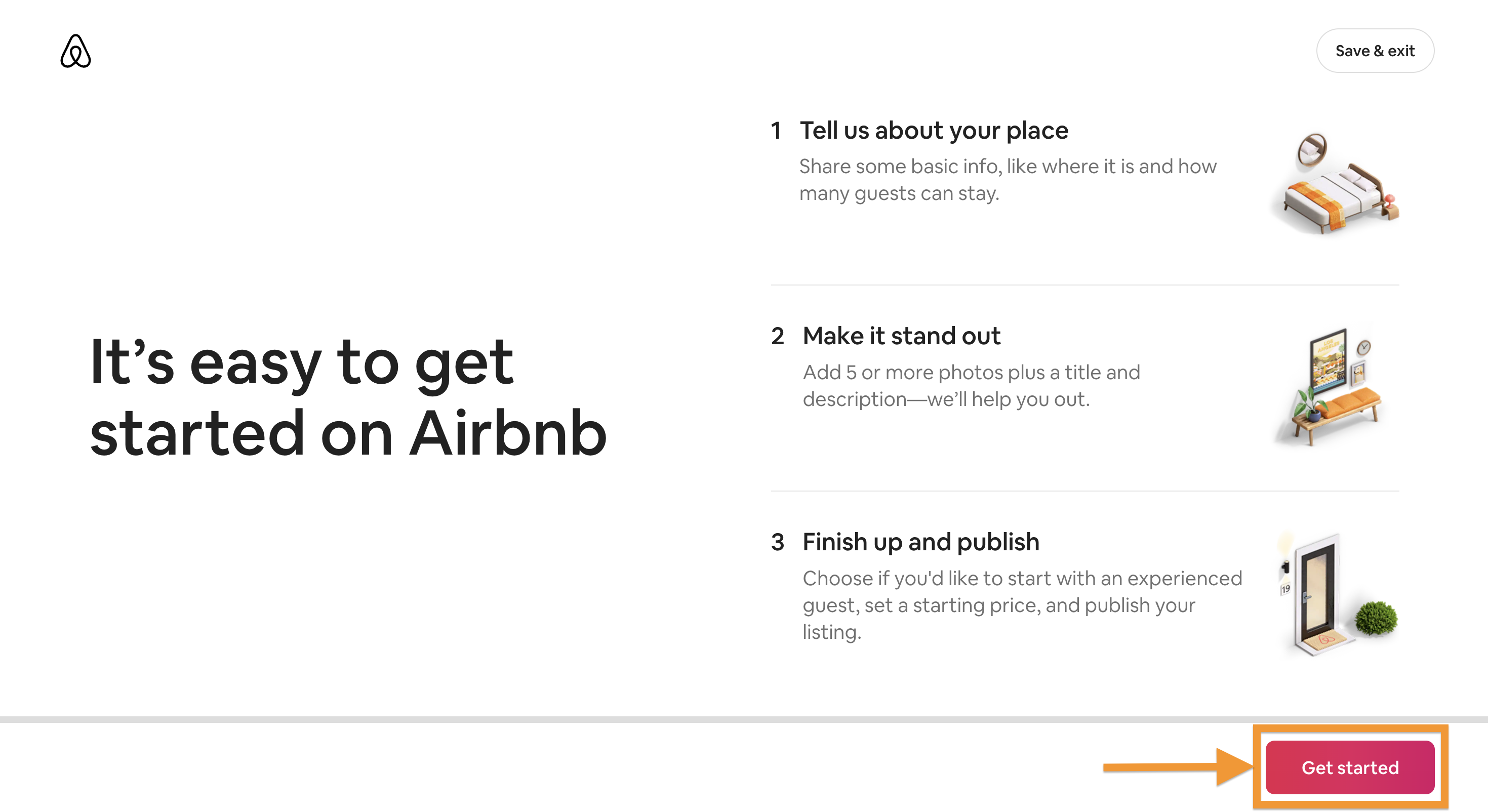 Write a compelling title and detailed description that highlights the best amenities of your hotel. Be honest and accurate in your description to set proper guest expectations.
Specify the amenities your hotel offers, such as Wi-Fi, parking, kitchen facilities, etc. House rules that guests need to follow during their stay and as well as cancellation policies can be finalised at a later time.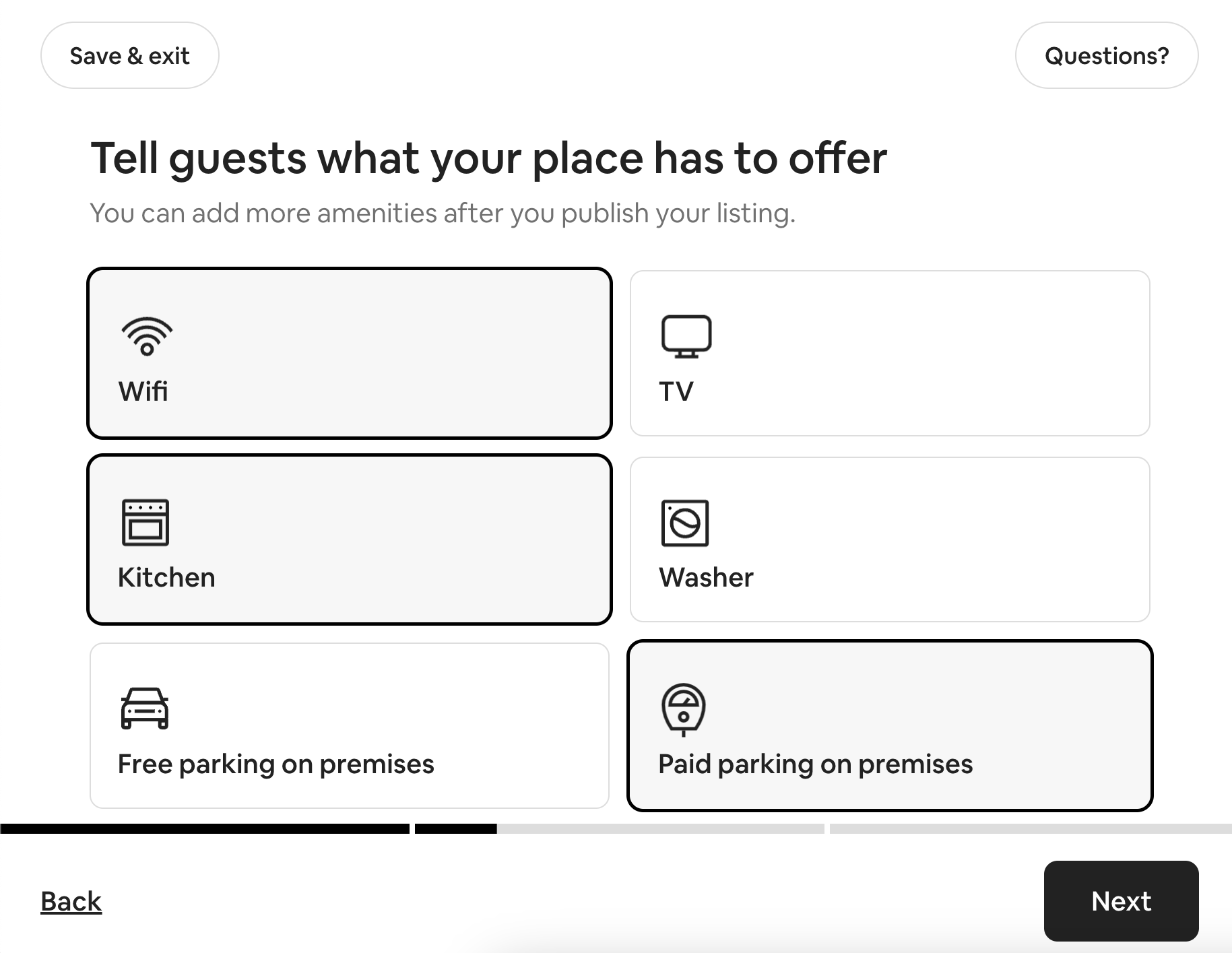 Then, upload high-quality photos that showcase the interior and exterior of your hotel. Bright and well-lit images attract more potential guests. Aim to include photos of each room in different angles, including any unique features your hotel offers.
Step 4: Set Your Rates and Add Discounts
Determine your nightly rate or total cost for the stay by considering factors like location, facilities, and the current market rates when setting your price. Discounts can also be added to help your place stand out, get booked faster, and earn your first reviews.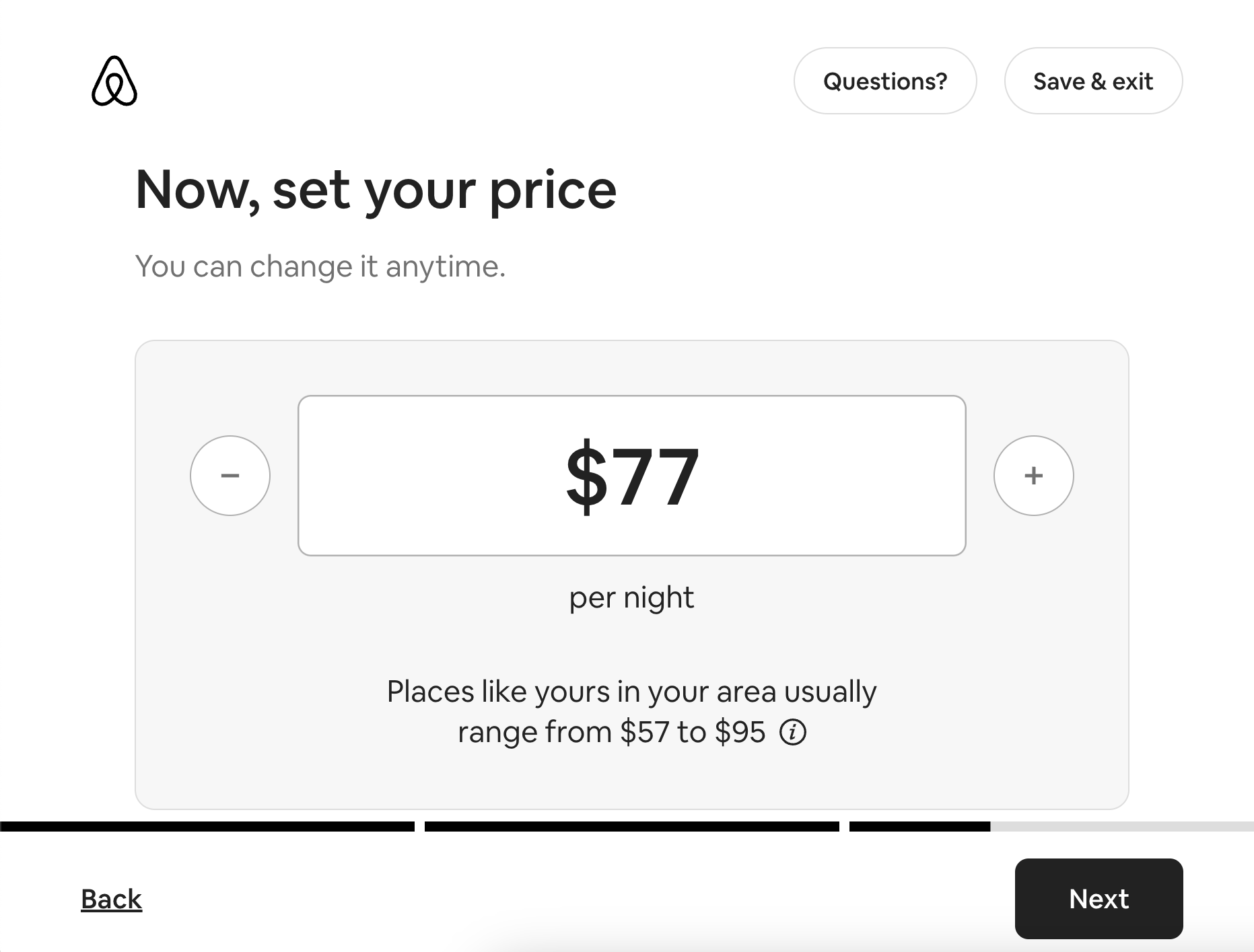 Step 5: Review and Publish Your Airbnb Listing
Review all the information you provided to ensure accuracy and completeness. In some cases, Airbnb needs to let you know if you need to verify your identity and register with the local government before your listing goes live.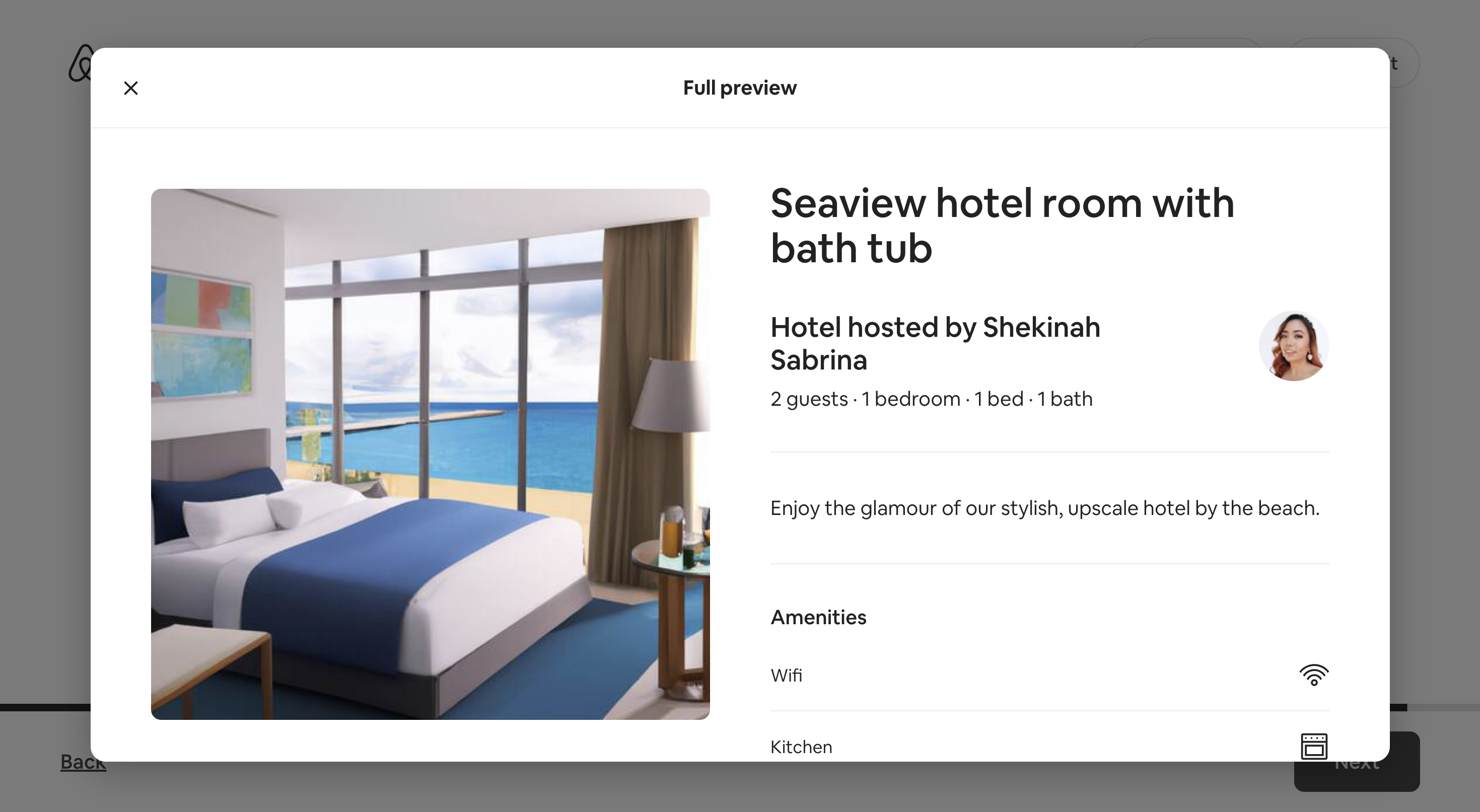 Once you've met all Airbnb listing requirements, you'll be able to click the "Publish listing" button and make your listing live on Airbnb. Congratulations! Your property is now listed on Airbnb, and potential guests can start viewing your accommodation.
It's important to note that room availability will only be visible 24 hours after your Airbnb listing is published. You can easily configure this by selecting the dates when your hotel will be available for guests to book. You can even set different prices for specific dates, such as weekends or holidays.
Connect with Airbnb and attract more guests using SiteMinder
By connecting with Airbnb, hotels can extend their reach to a broader audience, appeal to more guests, and open up additional revenue streams.
The platform's flexibility, competitive advantage, and positive guest reviews make it a lucrative option for hotels looking to expand their online presence and attract a new wave of travellers.
With SiteMinder's channel manager, hotels can take control of their online distribution and bookings across multiple channels, not just Airbnb. Instead of manually updating listings, hotels can make changes in one place, and SiteMinder automatically synchronises these updates across Airbnb and all connected OTAs.
Any changes made to room availability, rates, or restrictions in SiteMinder's channel manager are immediately reflected on Airbnb and other bookings sites.
This ensures that potential guests see accurate and up-to-date information when searching for available rooms and that the same rates are offered across various platforms, avoiding price discrepancies.
When a guest books your hotel on Airbnb, SiteMinder immediately captures the reservation details and updates the hotel's property management system (PMS).
This streamlined booking process further minimises manual work for hotel staff, allowing them to focus on other critical aspects of customer service, and enhances guest satisfaction.
One of the largest hotel groups in North America increases their productivity using SiteMinder. A popular boutique hotel and resort chain in Asia doubles their online booking revenue using SiteMinder.
SiteMinder gives hotels unbeatable revenue results. Start your 14-day free trial today.