If you're trying boost bookings and increase revenue flow at your hotel, there are few easier or more effective ways to do it than introducing some simple promotions.
Promotions are great because you can be very flexible and targeted with what you offer, and often they'll grab the attention of travellers searching online.
Here are just five examples of promotions you can run at your hotel to increase occupancy and revenue when needed.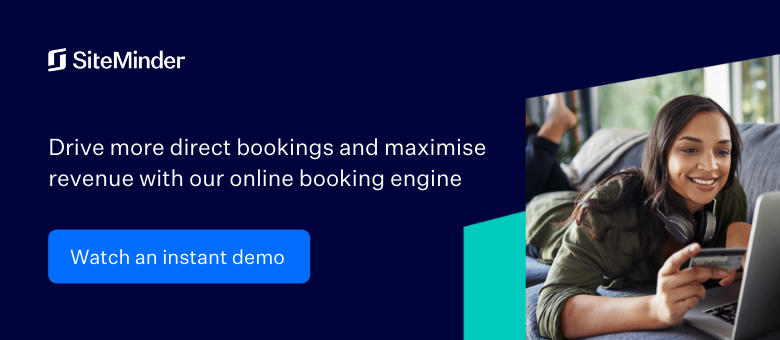 Seasonal promotions
Most destinations experience a low season, where tourism is not as active as other parts of the year. However, with the right deals your hotel doesn't have to suffer through empty rooms and hallways.
Simply reducing the room rate might not be the best idea, as it won't necessarily guarantee an increase in occupancy. Instead try to incorporate discounts with more eye-catching promotions like 'Summer Getaways' and 'Winter Retreats' and remind travellers how beautiful your destination is and how much they can see when there are less crowds.
Seasonal promotions can be a great way to bring back customers who have stayed with you before.
Themed promotions
There should be plenty of opportunity to offer specific promotions around certain activities or the typical market that you attract. These will be attention-grabbing and very relevant for travellers looking into booking a stay in the area.
For example you might offer promotions around honeymoons or anniversaries if you're in a romantic locale, adventure deals if you're out of the major cities, or ultimate relaxation experiences if you're a coastal hotel. Appealing to different lifestyles or family setups is always a good idea.
Event-based promotions
It's likely your destination will be involved in a number of large events throughout the year. It makes a lot of sense to capitalise on these and include them in your promotions. People will already be researching these events so if your hotel has a deal on in conjunction with them, awareness of your hotel should increase along with site traffic.
These events might include music or art festivals, Easter or Christmas events, circuses, travelling markets, sporting events etc. With a booking you might offer discounted tickets, adapt the hotel experience to match the events, create special rates.
Direct booking promotions
Placing exclusive promotions within your booking engine on your website will give travellers an incentive to book direct instead of via an OTA.
It will also help establish your hotel website as your most important distribution channel and help increase profit by eliminating OTA commission fees. The incentive might be a discount, or it might also be an added extra such as a bottle of wine, restaurant voucher, or amenity gift cards.
Partnership promotions
In most cases, your hotel will be situated in a thriving location where you're not the only business looking to capitalise on the many travellers to the area.
Combining with other businesses will reduce the cost of promotion and marketing, and give you wider coverage as long as your partner holds up their end of the bargain. It may also give you access to a new market and create ongoing business.
Common partnerships include those with theme parks, restaurants, cinemas, museums, sporting arenas, adventure and tour guides.
It's one thing to create your promotions, but remember you need people to see them. Always advertise on your social media channels and ensure your search engine optimisation is strong to gain as much online traction as possible.