James Bishop, Senior Director Global Ecosystem at SiteMinder interviewed Tzafrir Blonder, CEO at UpStay to discuss the rise of upsell solutions and what makes a unique guest experience.
James: Tzafrir, can you tell us more about Upstay, the company? What is it that motivates you and your team?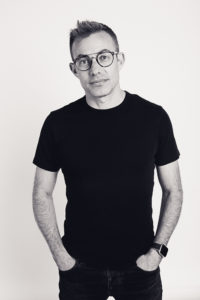 Tzafrir: UpStay was created with the vision to empower hoteliers with data and automation. We saw data-driven e-commerce giants such as Amazon achieving better margins than their competitors. Then we saw OTAs reach great performance with data-driven dynamic pricing and personalization. We also noticed that the airline industry was quick to follow suit and to implement attribute based pricing and upselling, as well as smart systems that capture more value for both them and their customers. Hotels, however, do not always have the access or the resources to develop data-driven or automations in-house, although they are players who can benefit from such enormously.
Additionally – most innovation in the hotel industry is focused on distribution and operations, but not so much on improving other margin-efficiency points which we identified and decided to tackle for hotels.
This is exactly what we do – We help hotels worldwide to capture real margin driving opportunities with data and automation. Our vision is to turn what we do to an industry standard.
We've seen a rise in the number of hotels working with Upsell solutions over the last couple of years. What would you say drove this Pre-Covid, and also during the global pandemic?

Pre-Covid, hotels experienced great traffic in terms of occupancy rates. It turned the landscape into a very competitive one, and limited hotels' ability to improve margins via the distribution of rates. So hotels struggled with the question how to break the glass ceiling of their pretty much stagnant margins and the obvious answer is by offering guests added value on top of rooms and the traditional elements of a guest's stay. Upselling allows hotels to be creative and to experiment with products and services that compliment their guests' experiences and may generate extra revenue.
The above naturally applies also during the pandemic, but now hotels have more concerns to consider, such as overhead costs. Hotels had to reduce their teams' size which now drives them to seek efficiencies and automation. This can be found with technology. Another aspect of the pandemic is low occupancy rates, which now makes the impact of upselling and cross-selling more significant.
There are without a doubt a lot more upsell applications available in the market today. What is it that you believe makes UpStay unique?
Although UpStay can be categorized as an upsell application, it behaves differently than other applications and it is developing in a totally different trajectory. UpStay is aimed at unlocking hidden profits. Profits are different from revenues. If you sell an additional product or service, you should also generate profit as part of the additional revenue, but if you use data and automation to capture value from your existing already sold rooms, products or services – then you created pure profit. This is why UpStay by design is fully automated and does not rely on hotels' configuration, set up or maintenance. It adapts to the hotels ever changing circumstances to identify and capture opportunities.
The first big problem we chose to tackle is inventory optimization. So we don't necessarily try to send emails to guests to persuade them to buy different products as most upsell solutions do, but rather focus on leveraging real-time opportunities to match existing supply and demand. It is very obvious with hotel unsold categories, but other areas are relevant too.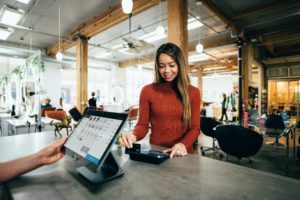 What great examples in enhancement to guest experiences have you witnessed through the UpStay platform?
First and foremost – we give guests an access to a stay experience which is sometimes beyond their expectations or their reach – a better room for a great price. When a hotel uses UpStay it creates a win-win situation for itself and for its guests. It gives its guests an improved experience for an amazing value, but at the same time generates profits which would have been lost otherwise. From our experience, this generates a very positive brand perception and encourages guest loyalty.
Our high conversion rates and the value we generate for hotels each and every day are the best indications for that, but we also monitor guests' satisfaction which indicates the same.
Hoteliers are busy people and implementing new technology can be seen as resource heavy for a hotelier. Especially when it comes to integrating with their existing technology. How do you overcome this, and what level of effort is required from the hotel to implement UpStay?
Connectivity is a major challenge for innovation in the hotel industry. It is obviously challenging our team each and every day. But the challenge is ours. Our connectivity partners are those who think long-term, those who are willing to embrace cooperation and innovation and essentially – those who really care about their hotels' success. Once we integrate with a partner – the hotel has zero overhead in implementing or using UpStay. The process is seamless. It is in the core of our vision.
What is your commercial model with hoteliers and what are the typical gains that hotels can expect from UpStay?
UpStay is success-based. We don't charge any subscription fee from our clients, but only ask for a revenue share of the revenue they generated via our platform. Although UpStay works with many types of hotels and their unique way of doing things, and generates significant profits for most of them, the performance of UpStay varies according to variables such as ADR, occupancy rate, inventory breakdown and the distribution policy and philosophy of the hotels. Our best performing hotels show a 25% increase in their profits. We are working hard on making this figure an average benchmark.
Can you give an insight into future plans for UpStay? What have hoteliers got to look forward to from you?
Hoteliers first can expect to see an ever increasing performance in terms or ROI of our platform. It means more revenue, better profits and improved automation and machine decision making. In the longer run we want to empower hotels further to use data in other aspects of their business, in a way we believe does not exist today, but that to be revealed later on in the future.
What do you most look forward to in the next 12 months?
We hope to see all of our hundreds of hotels reopen, guests coming, to be able to leverage the increasing traffic to further develop our product and make it better. This will also help us to validate our future products and launch them to production.
We are a fast growing startup, every month during the past year (even during a global pandemic) we hired new experts to join our team (marketing, dev, sales…). We also opened different international markets like Brazil and Italy. We are confident to say that our technology will definitely help Hotels worldwide during this post-pandemic recovery time.
How does the integration/partnership with SiteMinder and our Hotel App Store fit into your strategy?
UpStay is aiming at helping hotels leverage technology that adapts to their needs and unique way of working and operating. Our cooperation with SiteMinder allows us not only to be able to offer our technology to SiteMinder's hotels, but also to the range of PMS that are integrated to SiteMinder's SMX platform, and to get granular data that enables our technology to work at its best.