Hoteliers in today's global climate must figure out a way to promote their products to audiences across the globe, while consistently striving to identify the target audience that they appeal to the most.
The trick lies in frequently evaluating your current marketing promotions, and adapting them in order to attract new groups of people to your property.
Euromonitor International recently released a report titled 'Top 10 Global Consumer Trends' and in it, powerful socio-demographic groups were identified. One such group that hoteliers should work on attracting is 'The Social Media Nudgers'.
Who are 'The Social Media Nudgers'?
'The Social Media Nudgers' are the tech-savvy travellers who love to reach out to various brands via social media.
Whether it's a private message on Facebook or a very public Tweet, they aren't afraid to ask questions and they often expect an immediate response.
The feedback of social media nudgers is critical to your success and your overall online presence, so it's important to keep them happy.
They can be a little pesky at times, but they're also easily satisfied if you respond with a solution as promptly as possible.
About 54% of independent hoteliers in the US told Phocuswright and SiteMinder that a positive presence on social media had the biggest impact on their direct bookings.
How are hotel brands responding to them?
Hotel brands are taking 'The Social Media Nudgers' seriously — so much so, that many of them are hiring full-time social media managers in order to respond to inquiries and schedule posts for their accounts.
Since this group of travellers expect instant results and immediate satisfaction, it's important to have representatives available to respond to all posts, all the time.
Hotel brands are finding that this significantly improves their customer service, and improves their brand overall within the industry.
How do you get them to book direct at your hotel?
There are many ways to attract social media nudgers and encourage them to book directly through your website:
Booking via social media such as Facebook
The social media nudgers are spending so much of their time on, you guessed it, social channels. They turn to platforms like Facebook for research and information – especially during the booking process. Having an online booking engine that can integrate with Facebook is a crucial factor for converting this group of travellers. You can read more about how TheBookingButton plugs into Facebook here.
Loyalty-incentives for booking direct
Your social media nudgers can easily become your hotel's most loyal guests because they love brands that deliver a great guest experience – and they remain loyal to hotels that acknowledge them and make them feel special. Be smart about attracting and converting this group of travellers by creating loyalty incentives for booking direct. Have a bottle of wine ready on arrival for your guests or follow up post-stay with a next booking discount.
In order to do this, you need to invest in an online booking engine that offers this capability. SiteMinder's TheBookingButton integrates seamlessly with Facebook. Here's an example: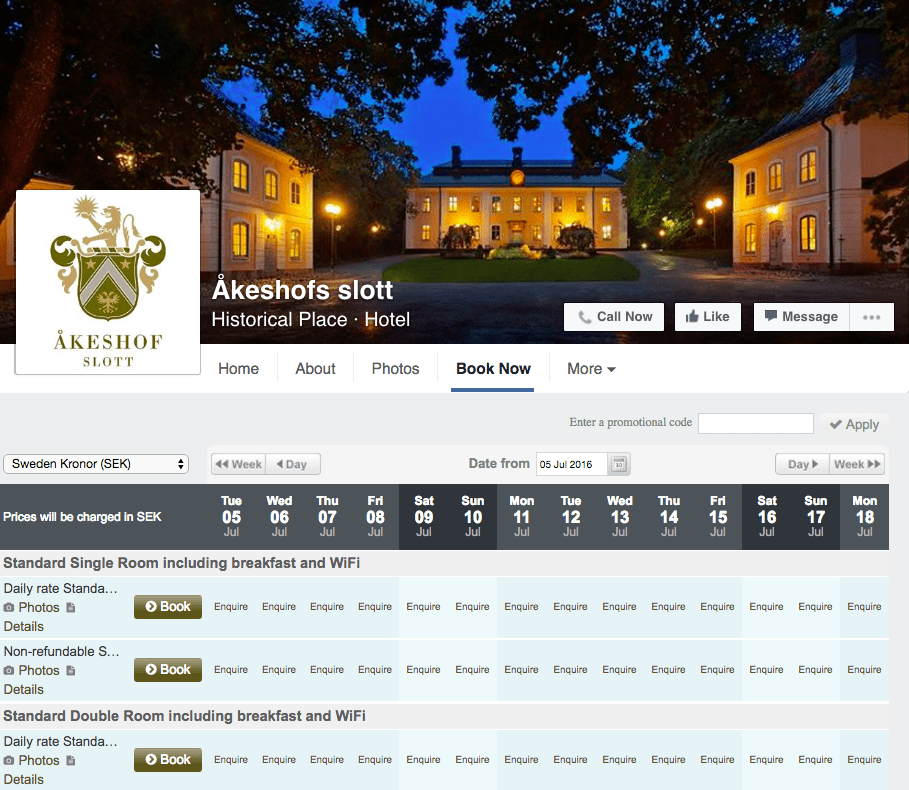 Start turning your Facebook fans into loyal guests with TheBookingButton. Click here to see it in action.

Or to keep learning about the types of guests you can target with your direct bookings strategy, download our free eBook.