Many parts of the world are excited about the prospect of travellers from mainland China returning to their shores but, while your hotel can certainly benefit from the opportunity, there are no simple answers when it comes to planning and preparing for this.
With major destinations still maintaining restrictions, travel staffing and resource challenges, and changing traveller behaviour, there are many logistical and strategic factors for hoteliers to consider.
This article will take you through the state of play, the opportunity for your business, and the actions you need to take to capitalise on the return of the world's largest tourism segment.
The return of travellers from China: Current state of play
At the back end of 2022, when international travel was starting to heat back up, China relinquished its zero-COVID policy and allowed for greater movement within the country. One result of this was the entertainment hub of Macau exceeding 55,000 daily arrivals in mid-January 2023, the highest since the pandemic began. It also allowed citizens to travel during the Lunar New Year celebrations.
Naturally, this caused some consternation around the world. Many major destinations imposed new restrictions on how tourists from China could enter the country – to limit the potential for any significant COVID-19 events. The scope of these varied but all involved some form of antigen testing or virus sequencing.
These measures may slow down the influx of guests from China to your location but 2023 still promises to herald their return, especially since China's aircraft were still operating domestically throughout the pandemic and are hampered only by the required ramping up of staff to manage international flights.
There are no guarantees but being prepared will hold your hotel in good stead. So what does the opportunity look like?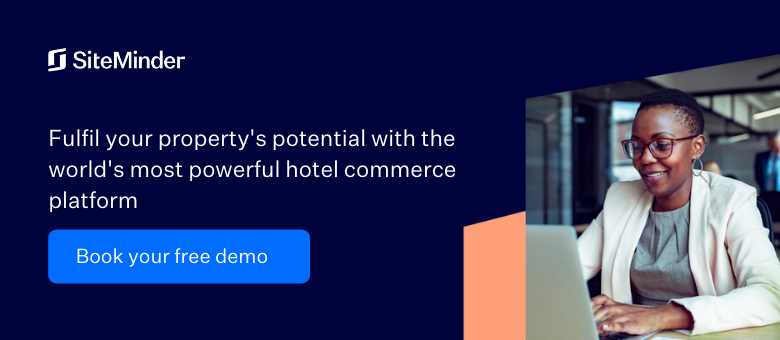 Key Chinese tourism trends and stats in 2023
It's worth noting that prior to the pandemic, China was the world's largest source of outbound tourists with $253 billion contributed to the global economy in 2019.
Early data indicates that travellers from China will take 110 million international trips in 2023, two-thirds of 2019 volume.
Here are some of the finer details:
A survey by Dragon Tail International found that half of polled mainland travellers indicated they'd be ready to travel as soon as restrictions are removed.
In the same study, more than half indicated that they plan to spend more on travel over the next year than they did before Covid.
China's largest OTA, Trip.com, discovered the most popular destinations so far are Singapore, South Korea, Hong Kong, Japan and Thailand.
Looking further abroad the US, UK and Australia lead the way.
Trip.com also found that the top reasons to travel overseas were to "try local food" (60.8%), "experience local life" (56%) and "visit beach and sea" (51.8%).
SiteMinder's Changing Traveller Report also uncovered crucial data on the future plans of travellers from China:
89% of participants surveyed are either "likely" or "very likely" to change their perception of an accommodation provider if they aren't using technology effectively, compared to the global average of 64%.
They are planning to stay in either luxury boutique properties or big chains on their next trip. Of the 10 markets surveyed, Chinese travellers are the most heavily concentrated in these two accommodation types.
A secure booking and payment process was a top 3 consideration for 55% when making a booking
62% have higher expectations when it comes to the standard of human-delivered accommodation services? (e.g. housekeeping) compared to pre-COVID
46% would be willing to spend extra on getting a nice view, 42% on breakfast, and 36% on airport transfer

Even all these stats don't tell us the full story. We need to consider more deeply who the Chinese traveller is and how they will behave.
Attracting travellers from China in 2023: What you need to know
The first thing to remember is that, just like for travellers from all over the world, there is no one-size-fits-all approach to attracting guests from China.
There is incredible diversity within China, given it is a country of almost 1.5 billion people and over 5,000 years of history. There are 33 provinces, municipalities, autonomous regions, and special administrative regions (SAR), and China shares borders with 14 countries. Mandarin is the official language, but various dialects are spoken throughout China.
On top of that, there has always been diverse incomes, budgets, ages, hometowns, interests, and travel motivations.
Comparing the pre and post-COVID landscape shows us that things are even more different now. Initially there are likely to be specific segments and reasons for travel, before these give way to a more general wave of international leisure travel. They may include short-haul trips such as:
Travellers undertaking urgent trips to reunite with family and friends
Business people travelling to reestablish relationships and partnerships
Student travel
Travel for healthcare
Once urgent trips are out of the way, visa processes are smoothed out, and all flights have resumed, it's likely that long-haul travel will take place for leisure purposes. Some predictions are expecting:
The first wave of guests to be experienced travellers, including millennials, Gen-Z and luxury travellers.
A move away from big sightseeing groups and tours, towards independent trips that have been planned and dreamt about for years.
A greater focus on experiencing and learning, with value for money as a priority.
'Less discovered' destinations to be popular – e.g trips that feel like an adventure.
More attention being paid to sustainability.
For some destinations this will be great news, and for others it will mean a longer wait and a bigger challenge. Thailand, for example, is one destination that projects Chinese tourism in 2023 will actually exceed 2019 levels.
So what can your hotel do right now and in the future to maximise bookings?
7 tips on winning Chinese guest bookings at your hotel
The very first step is knowing where to find and target travellers from China online.
SiteMinder's Changing Traveller Report found that just 8% plan to begin their research on a search engine, well down on the global average of 33% – most will begin on specific sites or apps. Additionally, 47% plan to book with an OTA and 24% direct with their accommodation.
Tip #1 – Connect additional OTA channels, such as Trip.com and Kognitiv
SiteMinder data shows that if you connect to Trip.com and Kognitiv – you will be visible where nearly 75% of where bookings are made by travellers from China. Increasing your channel diversity is always a good idea if you want to reach new markets or cash-in on a large market like China. Use a channel manager solution to automate the process, cut-down on double bookings, and get key performance insights.
Tip #2 – Increase your language and currency capabilities
This is both important for the booking process and the guest experience. If you don't have multi-language and multi-currency optimised via an online booking engine, it's very likely you'll experience a high number of abandoned bookings due to frustration.
Likewise, having information on-hand in Mandarin at your hotel to cater for their interests will be the difference between an average stay and an amazing stay – one that they post about on social media and tell their friends and family about.
Tip #3 – Use tech to provide seamless payment processing
A huge part of gaining trust and assuring travellers from China that you are using tech effectively is to ensure your payment system is fast, simple, and secure. It's a good idea to look into hotel-specific payment solutions, to keep guest data safe and make your life easier.
Saving time through automation will also ease the pressure on your staff and allow them more flexibility to serve guests.
Tip #4 – Audit your marketing and sales strategies
Take a look back at past reviews to see what guests from China liked and disliked about your hotel. Align that with the current information you have to ensure your marketing is tailored to the segment you want to attract.
With visitors from China more eager to explore and experience than ever, make sure your offers are value-packed and that you are paying attention to the global desire for more sustainable travel.
Tip #5 – Consider the Global Distribution System
The GDS can still be a vital part of increasing your hotel's visibility, and recent years have shown GDS bookings making a comeback – not only for corporate travel but leisure travel too. The ability to link with hotels, flights, and car rentals in one simple interface makes it the perfect platform for that never-ending need of convenience.
Connect to the GDS via your channel manager provider to diversify your booking opportunities and gain access to an exclusive network of travel agencies.
Tip #6 – Make your presence known throughout the booking journey
Being proactive and making sure guests from China find you is crucial. Think about how your guests dream, plan, book, prepare, experience, and share throughout their journey.
Some things you can do to maximise visibility and enhance your chance of winning revenue include staying active across all social media channels, optimising your public websites and listings for search engines; offer enticing extras upgrades, and packages; maintain direct contact with guests via personalised communication, accommodate customer requests as best you can, and always make it easy for guests to share their experience or leave positive feedback.
Tip #7 – Compete hard in your local market
Understanding your local market, and knowing the activities of your closest competitors can give you an edge. With pricing insights and business intelligence tools you'll be able to operate in real-time to ensure you can maximise both booking volume and individual reservation revenue.
You can also view reports that help you identify trends and make adjustments to your strategy so you can compete at the very top of your local market.
How can SiteMinder help?
SiteMinder is a multiple award-winning hotel commerce platform that gives your hotel everything you need to succeed online. Confirmed as the #1 Hotel eCommerce platform, #1 channel manager, and #1 booking engine at the HotelTechAwards 2022, SiteMinder also won the #1 Hotelier's Choice Award.
Use SiteMinder to manage all your operations in one integrated platform, from marketing your property, selling your rooms, and communicating with guests; to managing your performance and admin; to optimising your revenue and profit for business growth.
Start a free trial today with no credit card required and anytime cancellation.