With technology on an exponentially advancing trajectory, it's never been more important to keep up-to-date with how a hotel can incorporate the latest innovations into their business. One great example is virtual reality.
'Virtual Reality' or VR is currently one of the most progressive tech sectors and it's something hotel's should be using to attract more guests and secure direct bookings.
VR made its first big splash in the gaming world to immerse players in new worlds and onto amazing life-like adventures. The hotel and travel industry quickly realised the potential selling points this technology offered.
Hotels are tapping into this phenomenon by using Google technology to create 'virtual tours', a method by which a hotel can give their potential guests a 360-degree walkthrough of their room options and facilities.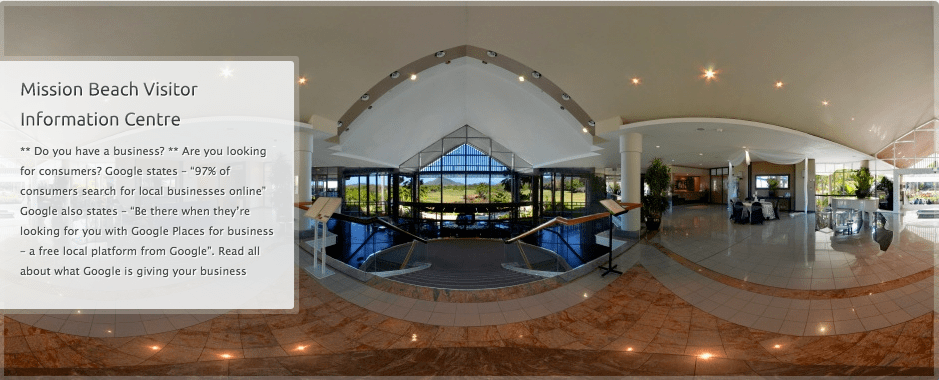 Rather than still photos and 2D imagery, viewers can now fully immerse themselves in the property, moving within the rooms as if they are actually inside them.
The saying 'a picture tells a thousand words' no longer applies because a virtual tour is much more valuable, offering guests complete transparency in the features a hotel has to offer.
Why are virtual tours effective?
Travellers not only prefer a virtual tour, but they are expecting one, and often won't book a room without gaining access to a tour first.
Statistics show that:
Virtual tours reduce the amount of wasted viewings by 40%.
Properties with a virtual tour included are clicked, on average, 10 times more than those without one.
On top of this, a staggering 92% of internet users say the ability to view a 360-degree panorama is essential when they are browsing online.
This alone will give you an indication of how important the technology is for cultivating bookings.
The most powerful aspect of a virtual tour is that it submits all control to the viewer.
They can move through at their own pace, looking in every direction from multiple angles to gain an unprecedented level of knowledge about what they're going to be paying for, all from their desktop or smartphone.
It adds a wow factor to your website, positioning your marketing as cutting edge and fun.
Additionally, adopting a Google virtual tour for your hotel will rocket you to the top of rankings on search engine results, with the tour front and centre on your profile summary and featuring heavily on Google Hotel Finder.
Best Western has even gone a step further, converting stationary photo tours into YouTube videos that lead through the hotel.
The possibilities even extend beyond the hotel to activities such as local restaurants and landmarks.
How can virtual tours increase direct bookings?
A customer's desire for modernity, efficiency and simplicity can't be overstated.
Enhancing your website with a virtual tour helps to attract traffic and make it stick, increasing a customer's willingness to book with your hotel.
Why? A virtual tour will increase the amount of visitors you get, captivate them for longer and encourage them to return – effectively, intriguing new customers and keeping old ones interested.
Of course, all this will mean nothing if the guests don't have an easy and immediate way to book their stay. You've just excited them with your virtual tour, so you want them to carry that enthusiasm straight into a booking.
A booking engine, like SiteMinder's TheBookingButton, that provides a fast and simple booking process – and is fully integrated with your other systems – is essential to consistently turn your visitors into guests.
Take a tour to see how it works!