What is the Hostelworld inbox?
The Hostelworld inbox is a communication hub within the Hostelworld (a popular hotel room distribution channel) extranet platform, designed to facilitate seamless interactions between hoteliers and potential guests.
Through this inbox, hotel operators can manage reservations, respond to inquiries, and foster a personalised guest experience before, during and after arrival, all contributing to a more streamlined operational workflow – particularly when integrated with a broader property management system like SiteMinder.
The importance of a Hostelworld inbox login
Effective communication is crucial for successful hotels, whether it's confirming booking details, providing guests with up-to-the-minute updates on hotel events and services, or following up with guests after their stay to encourage rebookings and forging stronger customer loyalty.
However, with potentially hundreds of individual rooms and thousands of individual guests, manually managing an effective customer communications plan is practically impossible for larger hotels. Having a Hostelworld inbox login is a gateway to solving this administrative challenge, as the platform provides a suite of functionalities geared towards streamlining hotel operations, enhancing guest satisfaction, and ultimately, boosting revenue growth.
But what does Hostelworld actually do? Here's a breakdown of its significance:
Centralised communication
The Hostelworld inbox houses all guest interactions in one place. This centralisation is crucial as it eradicates the hassles of juggling multiple platforms, ensuring that no message falls through the cracks and facilitating prompt responses.
Customer loyalty
In the digital era, online reputation is king. The Hostelworld inbox login allows hoteliers to solicit, manage, and respond to guest reviews swiftly. A well-managed online reputation not only attracts more guests but also fosters trust and credibility, which are invaluable in being able to command a more optimised hotel room rate.
PMS integration
The Hostelworld inbox login opens up the pathway for seamless integration with SiteMinder's comprehensive hotel management solutions. This integration amplifies the benefits manifold, providing a cohesive platform for managing guest interactions, reservations, and online presence, all under one roof.
How do I log into the Hostelworld extranet?
Step 1
Navigate to the Hostelworld extranet login page via your web browser.
Step 2
Input your credentials, which include your username and password, in the respective fields.
Step 3
Click on the 'Login' button to access your Hostelworld inbox and begin optimising guest communications and managing reservations.
How to use the Hostelworld inbox for hotels
The Hostelworld property inbox is a powerful tool that, when used effectively, can significantly enhance guest communication, boost online reputation, and subsequently drive more bookings. Here's a breakdown of practical steps and tips on how to navigate and make the most of the
Hostelworld extranet:
1. Familiarise yourself with the interface
Take time to explore the Hostelworld extranet interface. Understanding where to find essential features such as the inbox and review sections will save you time in the long run.
Pro tip: Integrate Hostelworld inbox with SiteMinder early to streamline communications further and manage reservations from a unified dashboard. This integration will also allow for seamless management across other platforms and communication channels.
2. Set up automated responses (where appropriate)
Utilise the automated response feature for common inquiries. This ensures guests receive immediate acknowledgment of their queries, even during out-of-office hours.
Remember that while automation is helpful, personalised responses to specific guest queries can significantly enhance the guest experience. Use the guest's name and address their individual needs or concerns in your responses.
Pro-tip: Ensure you or your team respond to messages in the inbox promptly. Swift responses not only portray professionalism but also increase the chances of securing a future booking.
3. Ask for (and respond to) guest feedback
Post-stay, send a friendly message to guests thanking them for their stay and encouraging them to leave a review. Honest reviews provide valuable insights and help build your online reputation.
Pro tip: Whether positive or negative, respond to reviews quickly and professionally. Thank guests for positive reviews and directly address any concerns raised in negative reviews.
4. Monitor, analyse and adapt
Hostelworld provides analytics around your messaging and reviews. Regularly revisit this data to understand guest interaction trends, response rates, and overall communication effectiveness. Use this data to continually refine your communication strategy and improve your yield management methodology.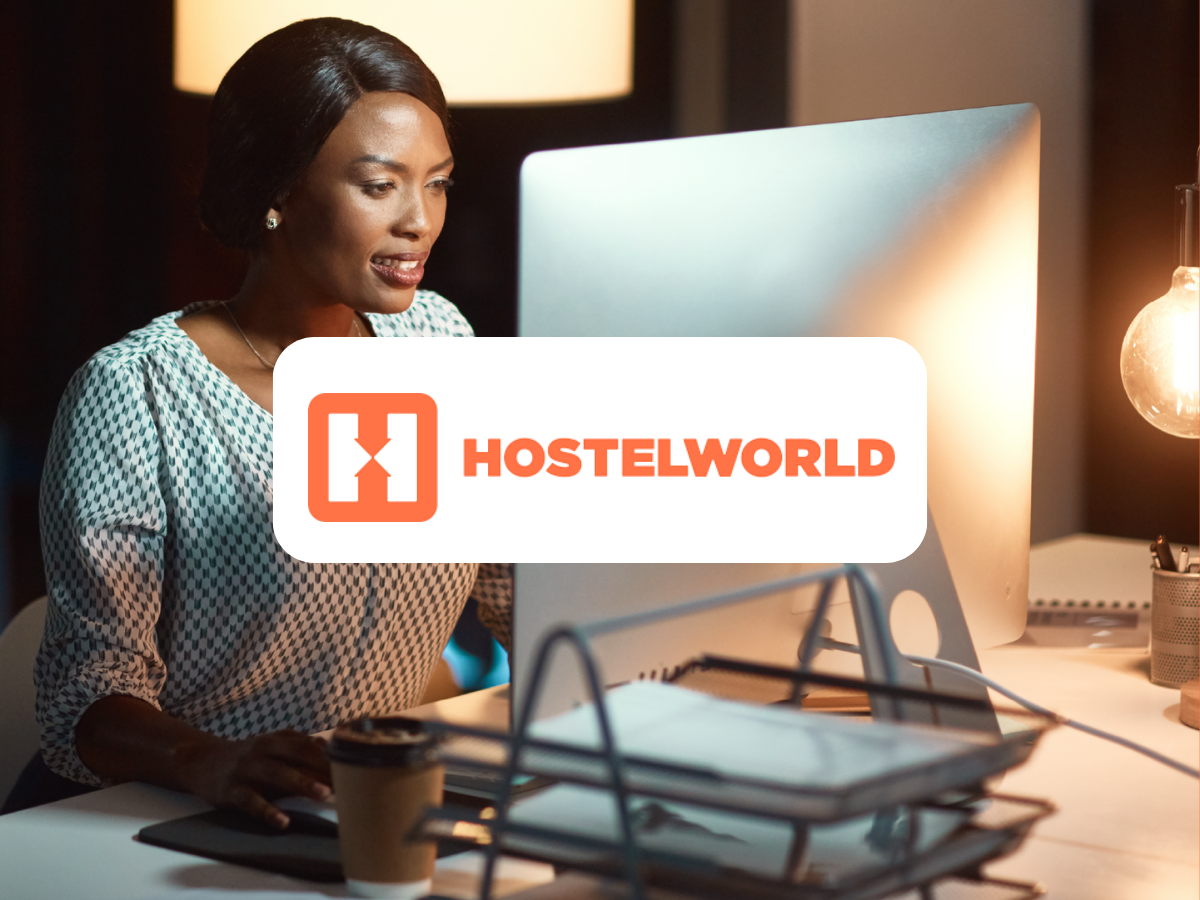 Features of the Hostelworld extranet
The Hostelworld extranet is a comprehensive platform packed with features tailored to augment the management capabilities of hoteliers. These features, when harnessed correctly, can significantly contribute towards efficient operations, enhanced guest satisfaction, and a notable boost in revenue. Here are some of the standout features of the Hostelworld extranet:
Pre-set responses – People can message you but can you message people back on Hostelworld? Yes, and much more! You can create preset responses for common queries to ensure prompt communication, even during peak hours or outside business hours.
Automated welcome messages – Send automated welcome messages to guests upon booking, fostering a positive interaction from the outset.
Scheduled messaging – Schedule messages in advance based on booking details or guest preferences, allowing for personalised communication and better preparation for guest arrivals.
Review solicitation – Encourage guests to leave reviews post-stay, which can significantly impact your hotel's online reputation and visibility. You can also respond to reviews from within the extranet, showing appreciation for positive feedback and addressing any concerns or issues raised by guests.
Multi-language support – Cater to a global audience with multi-language support, ensuring clear communication and information accessibility for guests from different regions.
Payment processing – Secure and efficient payment processing features facilitate smooth transactions, enhancing the overall booking experience for guests.
By integrating with SiteMinder, you can also get access to:
Live availability updates – Keep room availability and rates updated in real-time to prevent overbooking and discrepancies.
Instant booking confirmations – Provide instant confirmations to guests upon booking, enhancing their experience and trust.
Centralised reservation system – Manage all reservations – from Hostelworld and 450+ other OTAs – from a centralised dashboard, ensuring a streamlined booking process and easy management.
Comprehensive reporting – Access a variety of reports on booking trends, revenue management, guest feedback, competitor pricing, and more, aiding in informed decision-making and strategy formulation.
Promotion and deal setup – Create and manage special deals, promotions, and packages to attract more bookings, especially during off-peak seasons.
Mobile management – Access and manage your hotel's listings, bookings, and guest communications on-the-go with a mobile-friendly interface.
"To me, a great guest experience is more than just a comfortable stay; it's about creating unforgettable moments and forming a genuine connection with each individual who walks through our doors. A great guest experience is marked by personalised service, attention to detail, and a commitment to exceeding expectations." – Chatrium Hotels & Residences.
The Hostelworld extranet, with its array of features, coupled with the integration capabilities offered by SiteMinder, provides hoteliers with a robust toolkit to navigate the demanding landscape of hotel management, optimise guest engagements, and ultimately, boost revenue growth.