Increase hotel revenue
Open your door to making more money.
Welcome to SiteMinder, the world's leading open hotel commerce platform.
Try SiteMinder for free for 14 days. No credit card required. Cancel anytime.

SiteMinder opens your door to higher revenue.
SiteMinder gives you everything you need to master distribution, pricing and payments – and boost your hotel's revenue.
Connect to 450+ channels.
Enjoy a revenue surge, with connections to over 450 distribution channels, including the Global Distribution System.
Smart, simple yield rules.
Ensure you always offer the most profitable rates across your best performing distribution channels.
Commission-free direct bookings.
Drive more commission-free bookings through your direct channel so you can maximise your RevPAR (Revenue Per Available Room), while owning the guest relationship.
Valuable channel and performance insights.
Leverage powerful real-time data to identify trends, and optimise your pricing and distribution strategy.
Integrated payment processing.
Ensure you collect all your payments, with automated, secure and seamless payment processing and credit card validation.
Easily add extras and promotions.
Increase your revenue and inspire guest loyalty with extras, add-ons, extended stay discounts, and early bird and last minute deals.
Hotel App Store.
Grow your own way, with 100+ apps, for easy access to the most relevant solutions for your hotel.
Local experts.
Learn from the best on how to grow and improve your business.
Effective revenue management is indeed the key to running a successful business. Finding ways to improve and maximise your hotel's revenue can be a full-time job itself and often seems complicated and daunting with so much data to consider.
Centralising and simplifying your collection and analysis of data with a hotel commerce platform helps you build the foundations for your strategy – it's then up to you to unlock the maximum value from each and every traveller who comes through your doors.
Here are some tips that will help you increase your hotel's revenue…
---
Table of contents
---
Track key metrics.
You can only make meaningful changes once you have clear performance indicators in place and revenue metrics are the only way you can see where you're at and develop plans to improve.
Some of the many essential metrics to measure and analyse at your hotel include:
Occupancy rate
ADR (Average daily rate)
RevPAR (Revenue per available room)
TrevPAR (RevPAR + ancillaries)
GOPPAR (Gross operating profit per available room)
RevPASH (Revenue per available seat hour) – useful if you have a hotel restaurant
RevPAM (Revenue per available [square] metre)
LOS (Average length of stay)
Once you have a good understanding of what these metrics mean you can easily develop plans to boost your performance. For example, tracking RevPAM can make you think more creatively about how you can use every space at your hotel to generate revenue and profit. Often you'll find a lot of unused space you might be able to turn into an area for classes, performances, or workstations.
Much of the data for these KPIs can often be collected from your hotel stack quickly, in easily digestible formats. This includes your PMS, RMS, channel manager, booking engine, and business intelligence tool.

Optimise pricing strategies.
Pricing your hotel correctly is obviously crucial to ensuring you maximise your revenue, while also providing guests with great value for money and maintaining the integrity of your brand. A delicate balancing act indeed.
There are so many pricing methods you may use for particular times of the day, week, month, or year and for particular types of guests or for particular promotions. This is why you need to adopt a dynamic pricing strategy based on real-time market data.
What is dynamic pricing?
Dynamic pricing involves changing room rates daily or even within the day based on real-time market conditions. Taking supply and demand into account, prices should fluctuate regularly if you want to maximise revenue. This pricing option is well suited in today's market and is one many hoteliers opt to use.
For example, in the morning you may have lower rates because your occupancy is low, as is demand. However, by that evening supply may have reduced and demand grown.
Many factors can drive this, such as competitors putting up their no vacancy signs or setting rates slightly too high, or travellers arriving late for events the next day and so on.
At any time, you may need to change your approach to pricing depending on the circumstances of your property. Some other strategies that have specific uses include:
Value-added pricing – You can set your room rates higher than the local competition while also offering more extras in the basic package.
Discount pricing – Used in slow seasons to boost occupancy by dropping base rates.
Price per segment – Offering the same product at different prices to different types of customers. E.g 'family rate'
Length of stay – When demand outweighs supply, it can help to implement a rule where guests are 'obligated' to stay a minimum number of days.
Positional pricing – Basing your rates off brand strength and reputation.
Penetration pricing – Positioning yourself as the cheapest in the market. Be mindful of how travellers will perceive your hotel though.
Skimming – Positioning your hotel among the most expensive, however the consumers need to clearly understand the reasons that they would pay more for staying at your hotel.
Combining sales strategies with your overall revenue management strategy will help you maximise profit. Afterall, room rates aren't everything when it comes to profit.

Use technology to inform your strategy.
Revenue management systems and other hotel tech solutions are working on evolving to meet the needs of modern hoteliers and the best revenue managers are always using some kind of automation and machine learning to help them make faster and smarter decisions. It's non-negotiable, especially for larger hotels.
Using technology to support revenue management has the following benefits:
Less costly errors – While larger hotels might be able to hide or easily overcome a pricing mistake, smaller hotels have less margin for error.
Get more revenue out of every room – Maximising the rate for each room is critical. The data your technology provides will help you understand who you should be targeting and when.
Know your competitors better – With a business intelligence tool you can get an instant all-in-one overview of your competitors rate activity, meaning you can concentrate on why they are adjusting and how/if you should respond.
It makes your hotel 'bigger' – Large, branded hotels will already have an RMS in place – and dedicated revenue managers to manage them – and while independent hotels may not be able to afford a robust solution, pricing intelligence tools are an affordable substitute.
Manage your time efficiently – Automated market intelligence will allow you to instantly access and act upon pricing data.
You can be proactive – The more data you have access to, the less reactive you'll be.
Understand your guests better – A RMS can tell you more about customer behaviour and allow you to attract more bookings. For example, do guests prefer it when your rate applies to every night of their stay, or will they accept varying rates, or do they prefer a total stay price?
Your data will come from a single source – Using a hotel commerce platform will allow you to access all your data from one interface Instead of combing through fragmented data from different places
Join over 39,000 hoteliers that trust SiteMinder to
grow their hotel business.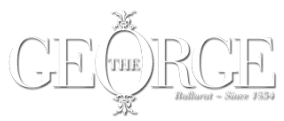 No credit card required. Cancel anytime.