Instagram is one of the most effective social media platforms available to hotel owners in today's social and digitally driven environment, with it boasting more than one billion users.
Popular among holidaymakers, adventurers and explorers, Instagram is a favoured social platform for all travellers as a source to discover and learn more about a destination. Offering a simple, clear feed, Instagram is completely mobile and can make everything look great, so it's a platform not to miss for your online hotel marketing.
This blog will provide all the knowledge, tips and advice to implementing Instagram in your social media marketing strategy.
Is Instagram marketing effective for business?
Instagram is a very effective tool for social media marketing and makes advertising your hotel as effortless as possible. Not only is the platform free to join, making it an affordable way to boost social media presence, but is a handy way to reach and grow your audience. With over 2 billion active monthly users worldwide, it's a great place to grow your hotel's business. Thanks to the platform's engaging and seamless layout, users are able to discover new travel destinations at the swipe of a finger.
With a large portion of users being millennials, the majority of which have Instagram accounts, and new features such as in-app purchasing, Instagram has never been a more powerful marketing tool. The tool is fast becoming a new way for younger generations to shop, as 72% of users have been influenced to make a purchase after seeing it on the app.
It offers a simple, clean feed, it's completely mobile, and it makes everything look great. And the good news for hoteliers is that it's particularly popular with travellers and holidaymakers. Marriott Hotels' Instagram account has 287,000 followers while Hilton Hotels & Resorts has 226,000 followers, and IHG's InterContinental brand has 146,000 followers.

Why is Instagram marketing important for hotels?
Instagram is a social media platform that is a main source of travel inspirations for a large number of users. 'Instagramability' is now known as one of the top ways audiences plan their next holiday and destination. A large part of the travelling workforce are millennials who also make up a large portion of overall Instagram users. Hotels have a huge marketing opportunity to take advantage of, with around 89% of millennials on Instagram who are becoming more comfortable with making purchases on social media.
Some noteworthy uses of Instagram for hotels include:
Advertising for brands
Recently, advertising for brands on Instagram is becoming more readily available. Many pages already have the action buttons to 'Call', 'Email' and 'Get Directions'. Select businesses now can also include 'Book', 'Get Tickets', 'Reserve', or 'Start Order' CTA buttons.
As for direct messaging, businesses can now see important new customer messages in their main inbox, instead of in the pending folder. They can also mark messages with a star and filter conversations to make it easier to follow up with enquiries.
A Facebook-style news-feed algorithm
Gone are the days when Instagram was a free-for-all: based purely on chronological order. Instagram itself says you can now 'see the moments you care about first', through the help of a highly complex algorithm determining which content Instagram believes a user would like to see. This is based on:
Likelihood you'll be interested in the content
Your relationship with the person posting
Timeliness of the post
If hotels provide the high quality, aspirational content that Instagram users are looking for, the Instagram algorithm could actually be highly advantageous.
Instagram is growing in popularity with older users
Don't assume that Instagram users are outside your target demographic. Although skewed towards the young, it is growing in popularity among older age groups, with around 65% of Instagram users being baby boomers.
How to market your hotel on Instagram
Instagram is about sharing your individual personality and values. Staying true and genuine to your property is vital for gaining and maintaining followers. If content isn't relevant, users soon drop off.
Think of your Instagram as an extension of your hotel photo gallery, but don't discount guest input. If you search using a hashtag or your hotel's name you might find travellers have already posted photos of their time at your hotel. This will make it easier for you to find people to engage with.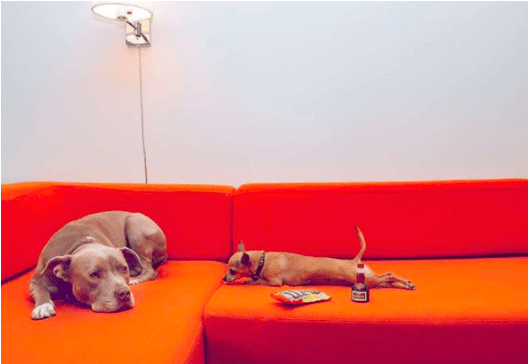 As a hotel, you'll want to showcase your main attractions as much as possible and with Instagram you can make them look even more amazing! The range of filters, features and layouts allow you to craft the perfect image. Be sure to portray your hotel highlights in an interesting and entertaining way. This might include your hotel restaurant, views or pool – and if there's one thing that's popular on Instagram, it's beautiful pictures of travel!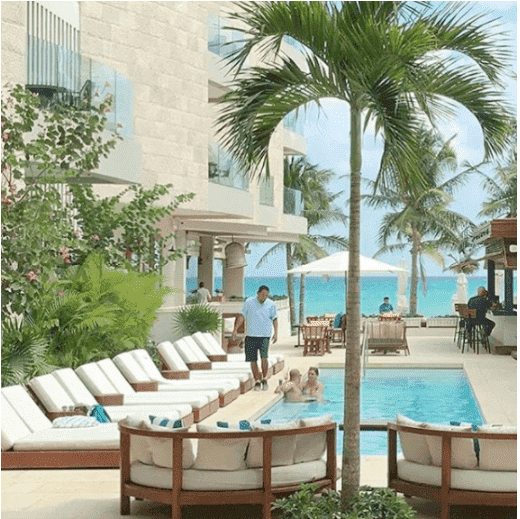 Make use of user generated content. On Instagram, you can be tagged, mentioned or sent content directly from other people about your product. Guests who take photos at your property often share their experiences, allowing people to view your hotel through the eyes of their peers, which is a wonderful organic channel for traffic. Usually, it is the customers themselves that are creating the content, however it can also be potential guests or your target audience overall. Posting such stories, like proposals or anniversaries, will again reinforce a positive perception of your hotel.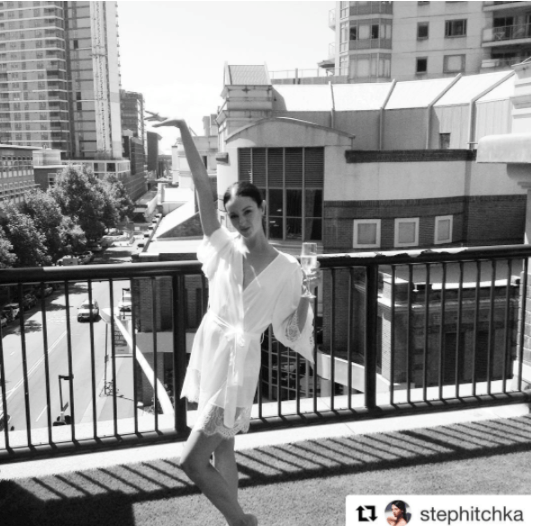 These are just some examples of how you can use Instagram to market your hotel. We've provided some more advice at the end of the article to properly get your Instagram marketing strategy off to a strong start.
Benefits of hotel Instagram marketing
Instagram can be a beneficial tool that can aid hotels' marketing efforts in multiple ways. These include:
Building an online audience and increasing hotel profits through increased engagement
Audience targeting with additional a selection of demographic settings
Building brand awareness in an affordable and effective way
Helping to legitimise customer recognition of the brand's services
Highlighting exclusive property amenities, features and facilities
Creating personalisation and familiarity of the brand by showcasing hotel teams and employees
Directly engaging with users and specific target audiences
Better audience insights; understanding of users personal preferences, reasons for travelling and direct experiences with the hotel
Running ad campaigns, promotions and advertise events
Customising ad campaigns, all the way from the duration of the campaign to the budget
Lead generation at low costs
Why do hotels need an Instagram marketing strategy?
Hotels can massively benefit from implementing an Instagram marketing strategy into the wider social media plan. It is an affordable and easy way to increase visibility, direct bookings and overall improve brand authenticity and awareness. With the large number of users active on Instagram and using social media to get inspiration for their next getaway, it should be an essential part of any hotel's marketing plan.
Through consistency and adapting to new trends and algorithm updates, an Instagram marketing strategy can help connect with users on a much deeper level, showcase your brand's uniqueness and brand story which in turn can drive more bookings.
Steps to building an Instagram marketing strategy for your hotel
1. Ensure your Instagram account is set up for business.
Enable a business profile and access invaluable business advantages and deeper data insights
2. Determine brand voice
Establish a clear brand voice so your feed remains consistent
Optimise your profile and feed to ensure it aligns with not only the brand but your main buyer personas
Create a recognisable visual identity
3. Create an engaging Instagram profile and bio
Write a well thought out bio and include any interesting details about your hotel
Include a direct link your website and include some contact details and location of hotel property
4. Build an Instagram audience and set up a sales funnel
Identify the type of audiences you want to target and create audience buyer personas
Once your audience is identified, you can start to target the buyer personas through a sales funnel
These are similar to other social media or online travel agencies sales funnels and can be broken down by; overall followers, engaged followers and converting followers
5. Plan and schedule content
6. Use different types of media
Depending on your brand, it would be advantageous to use other formats of content on Instagram; carousels, stories, highlights and guides
Including a mix of content formats allows your brand to reach more, appeal to more followers and provides a sense of inclusivity
7. Utilise insights
Integrate buyer personas with Instagram Audience Insights
Audiences are split out by age group, gender, location and other filters
Hotels can benefit from this feature to see how content is performing with the audience
Instagram features hotels can utilise
Instagram is always looking for ways to update and enhance the platform, with it already offering plenty of useful features for businesses to take advantage of. Hotels should always explore and test the different features in different and creative ways, to see what works best for the brand and with users. When you've found something that works for your hotel, you can start to strategically implement it into the wider marketing plan. Let's discuss some of the most popular and beneficial features for hotels.
Instagram stories
Instagram stories is one of the most advantageous features of Instagram, with 500 million users engaging with stories on a daily basis. What's more, ⅓ of the most viewed Instagram stories are from businesses; good news for hotels!
Hoteliers can use the Stories feature to promote seasonal, timely events, post throwbacks, make announcements, or even provide behind-the-scenes content. Posting to Stories regularly is a great way to ensure getting seen by online users and getting them to engage with the business. Keep stories light on text and use a mix of photos as well as videos. Anything posted on stories can also be categorised into highlights that are permanently seen on your business profile, which is a convenient feature that also complements posts.
Some hotels can go the extra mile by promoting cross-platform engagement through link sharing. Through Instagram Stories you're able to promote new content on your site, share Facebook posts and YouTube videos!
Instagram posts
Instagram posts are a great way to share photos about the property, any events or special occasions you've been a part of, and new renovations or features of the hotel that are sure to keep your audience engaged. Instagram allows you to connect with your audience while representing the hotel, employees and brand.
It is important to be consistent with posting content on your Instagram feed and use a tone that is on brand. When responding to user comments and reviews, it is best to use a trustworthy tone and remain professional.
Instagram Reels
Reels allow businesses (and people) to create immersive, fun, entertaining and engaging videos. Instagram reels are a personable way to creatively express your brand and its story. These short video clips are designed to better capture the audience's attention so they're more likely to engage with the brand and follow through to see more. Because of how engaging Instagram Reels are, they're an advantage to any hotel's social media marketing.
There are plenty of tools that you can edit your videos with to make them more entertaining; add backgrounds, audio, special effects, captions, gifs, stickers and product tags that add a personal touch to videos.
Reels are becoming much more popular with audiences and the algorithm now favours accounts that are more frequent in posting Instagram reels. Many people watch video reels to discover new ideas, collaborate with communities and so much more. Start creating reels for your hotel's Instagram marketing strategy and you're more likely to get discovered.
Instagram Explore
Instagram Explore acts as a wider overall newsfeed, differing from your personal newsfeed which shows posts from people you already follow or other accounts that you'll like. Having your content appear on the Explore page can make a massive difference to your audience reach.
The Explore section uses an algorithm to collate content about the user; what tags, accounts, posts and hashtags they engage with, where they comment, what content is viewed and what is skipped. The Explore feed will be different for each user as the algorithm shows content that is of interest to the user account. When content gets a lot of engagement, it will most likely get shown to other accounts through the Explore feed. This can also be seen with tags, accounts and hashtags that are used regularly.
There's no guarantee your content will appear on the Instagram Explore page and there isn't anything specifically you can implement to ensure this. What you can do to boost your chances of being seen on Instagram's Explore page is to research your hotel's target audience and see what posts they like and who they follow. Ensure you're consistently posting high-quality and engaging personalised content, utilising hashtags and tags in a suitable manner.
Instagram Live
Similar to Facebook, Instagram also offers the feature to live stream. This is a handy feature to update potential guests and users on events, provide virtual tours or live Q&A sessions. Using Instagram Live provides authenticity to your brand and can help build trust between users and a business. Users respond well to live video streams as they feel it provides a level of genuity in comparison to other forms of content on Instagram.
Hotels can look to incorporate the Instagram Live feature within their marketing efforts through guided tours of amenities or parts of the grounds. Another way that is much more personable is by catching up with employees and discussing highlights of the week or what their role is within the hotel.
Hashtags (location based and trending)
Hashtags are a simple yet helpful tool that allows businesses better visibility to further reach a wider audience. Instagram users are able to follow specific hashtags, allowing them to better locate and engage with related content.
Be selective and avoid excessively using hashtags, especially including those that do not provide much value to the hotel's main goals or align with audience targeting. Hoteliers can benefit from researching top hashtags in the hospitality industry, travel sector, local area (projects and initiatives) as well as visiting Instagram's Explore page to help discover popular or trending hashtags.
Instagram paid ad services
Instagram ad services are another way hotels can further reach their target audience and drive leads, however in some cases, you will need to pay for these services.
Instagram paid services are simple to use; you can easily build ad campaigns in a quick manner and they can be adapted to any hotel's unique brand marketing and budget. Hotels can benefit from the following when incorporating Instagram paid ad services in their marketing strategy:
Easily build profitable campaigns, promote posts by turning them into ads and boost visibility in a few clicks
Work campaigns around your budget and update it with ease
Easily identify successful campaigns and remove low-performing ones with real-time access to ad campaign budgets
Target specific audience groups for different promotions and ad campaigns
Pinpoint well performing and engaged audiences to make better marketing decisions i.e. focus more efforts into profitable target groups
Create campaigns and set parameters quickly from pre existing curated and engaging advertising formats
Track performance of campaigns to boost them and make the most out of well performing posts
Tips for creating content for Instagram marketing
Now you should know all the basics to help you with your Instagram strategy. To get you started on your hotel's Instagram marketing, we've listed some great ideas and tips to help create Instagram-worthy posts that ensure success.
Highlight your hotel's facilities
Instagram allows you to create a lifestyle around your hotel. Make each post complement your overall brand story. Share content that will boost your property's urban image or confirm your hotel as a peaceful retreat. Highlight your facilities, but keep content attractive and entertaining to show the dynamic life at the hotel and capture its atmosphere.
Go one step further and compare your property to other competitors. Make a note of amenities that are different and unique to your property to highlight them on your Instagram account. Services and facilities can include event spaces, food and beverage options, tennis courts, golf courses or spa and fitness centres.
Give your staff selfie missions
Go behind the scenes to give followers a glimpse of the hard working staff that help make a guest's stay as stress-free and fun as possible. Share images of new menu items being prepped in the kitchen, staff interacting with guests, and guests enjoying themselves (ask permission first). Staging selfie spots is quite popular and gives guests an easy option to photograph and share their own images.
Go beyond your hotel
Promote your destination by sharing content of your local neighbourhood, culture, scenery and attractions, to give followers a sense of place beyond the hotel. Engage with the posts of other travel operators in the area. When uploading imagery, be sure to use the photo map feature and specify your location so that photos are searchable.
Utilise hashtags from all angles
Hashtags will make your content searchable. They're important on Instagram because you can't add links to posts (only stories). Instagram users often hashtag brands in the hope of getting a response. Search for people hashtagging your hotel, like and comment to create a conversation. Create hashtags for your hotel and campaigns and include them in posts. Start with three or four per post and ramp up.
Consistency is key
Ensure to post frequently on your feed, whether it be posts or reels. This will allow you to stay relevant within the audience's Instagram feeds. Some brands post at least twice a day to make sure followers stay engaged. This may be hard to keep up, but creating a content calendar and scheduling posts can ease time resources allocated to the platform.
Schedule your Instagram posts
The optimal time to post – for businesses at least – is between 10am and 3pm. Wednesday is said to be the best day to overall engagement on the platform. Instagram has a handy insights area for accounts set up for business, which you can use to schedule your posts. It tells you the peak days and hours of posting which users engage with the most. Measuring performance will help your Instagram account to continue to grow.
Capture the audience's attention with captions
Keep users interested by writing compelling captions. Think of ways you can tickle audience interests to keep them engaged with the account and try to show a little personality that's in line with the brand tone. Hotels can benefit from using posts to direct users further into their profile by using call to action phrases such as 'link in bio' or 'click to learn more'. Avoid doing this with every post where it then comes across as spammy.
Reach out and collaborate with influencers
Working with influencers is one of the most impactful ways to market your hotel and 'influence' audiences. Influencers are users who have high volumes of Instagram followers and are a great way to generate more engagement on your feed.
It's important to choose influencers that align with your brand and unique selling points. For example if you're a smaller boutique hotel, look for an avid traveller who has a sense of luxury and quirkiness to their lifestyle.
A lot of Instagram accounts have a significant number of fake followers, so before collaborating with anyone, it would be best to check their following is authentic and has not been bought.
When making a deal with influencers, it is ideal to agree beforehand what is expected from them and what services you'll provide for them in exchange to avoid any issues and ensure you establish a strong relationship with them.
Engage with users
Engaging with users is one of the most important ways a business can grow their following. This includes answering comments received on the feed, engaging with other people's content and posts, as well as following accounts. You need to be careful to not overdo it where it starts to appear as spam, and remember that quality of engagement is better than overall quantity.
Make the most of user generated content
Whether it's an event you've hosted or guests who have stayed at your property, encourage users to post their own content and tag your hotel. User generated content has a 4.5% higher conversion rate than other content, so it would be a shame to not make the most of it. This type of content also opens up more doors of getting seen as followers of user accounts who have seen their photos may check out your property's account. If you need to motivate users to post, provide an incentive or host a competition in which they have to share content of the property to win.
Guests are usually more than happy for their content to be shared as it shows that you do care and appreciate them. Before reposting it is important to get permission from the user first and avoid solely relying on user generated content as it could negatively harm you appearing in the Instagram Explore feed.
Establish a unique selling point
Accounts that perform well on Instagram usually stick to a theme or topic. When you start to post content that varies in theme and switches between topics, it can lead to a lack of user engagement. You can get as creative as you like with posts, but ensure that in some way they can be linked back to the unique selling point of the hotel.
Other useful tips include:
Use free or affordable software that can help edit posts and improve the quality of your content.
Tag your property name and location in posts. Not only will you be seen in location based searches but users are more likely to engage with content that has a tagged location.
Depending on the size of your hotel, budget and resources available, it may be worth creating a specific social media marketing team with current employees who are enthusiastic and Instagram savvy that can assist with creating a strategy.