Save time and money
We know it can cost a lot of time and money to acquire guests. With SiteMinder, you gain so much back.
Eliminate manual work and human error
It's time-consuming to manually update individual extranets – not to mention risky. Not only do manual updates increase the likelihood of mistakes, but the very real and costly situation of double bookings, which is never a great experience for you or your guests.
SiteMinder's solutions are designed to work seamlessly together and to sync in real-time, so you can automate the flow of information between each of your systems. Reduce your acquisition costs and get time back with your guests.
Win guest loyalty and repeat business
Acquiring new guests can be tough and winning them back can be just as hard. It can feel like you're stuck in a cycle of paying commissions for visibility on OTAs and other third parties that you no longer need when it comes to repeat guests.
With SiteMinder you can own and nurture guest relationships through personalised deals and emails, so those guests come to you directly – each and every time.
Get your staff trained and productive quickly
We know the challenge of hiring and retaining good staff, and the additional demand to train them on everything about your property, including your policies, procedures and systems.
It's why SiteMinder's solutions are designed specifically to be intuitive and easy-to-use. And, for times when your staff need extra help, our local customer success and support teams are always just one in-app notification or phone call away.
"With SiteMinder, the time savings and efficiency are infinite. I could not conceive managing sales strategies and tasks without the tools that SiteMinder offers."

Claude Pimont, Casa Pestagua

Read more about this case study
Free eBook: How to Choose the Best Channel Manager
A channel manager provides you with an opportunity to reach a global audience by allowing you to distribute the rooms that you have available across a variety of different marketing and sales channels.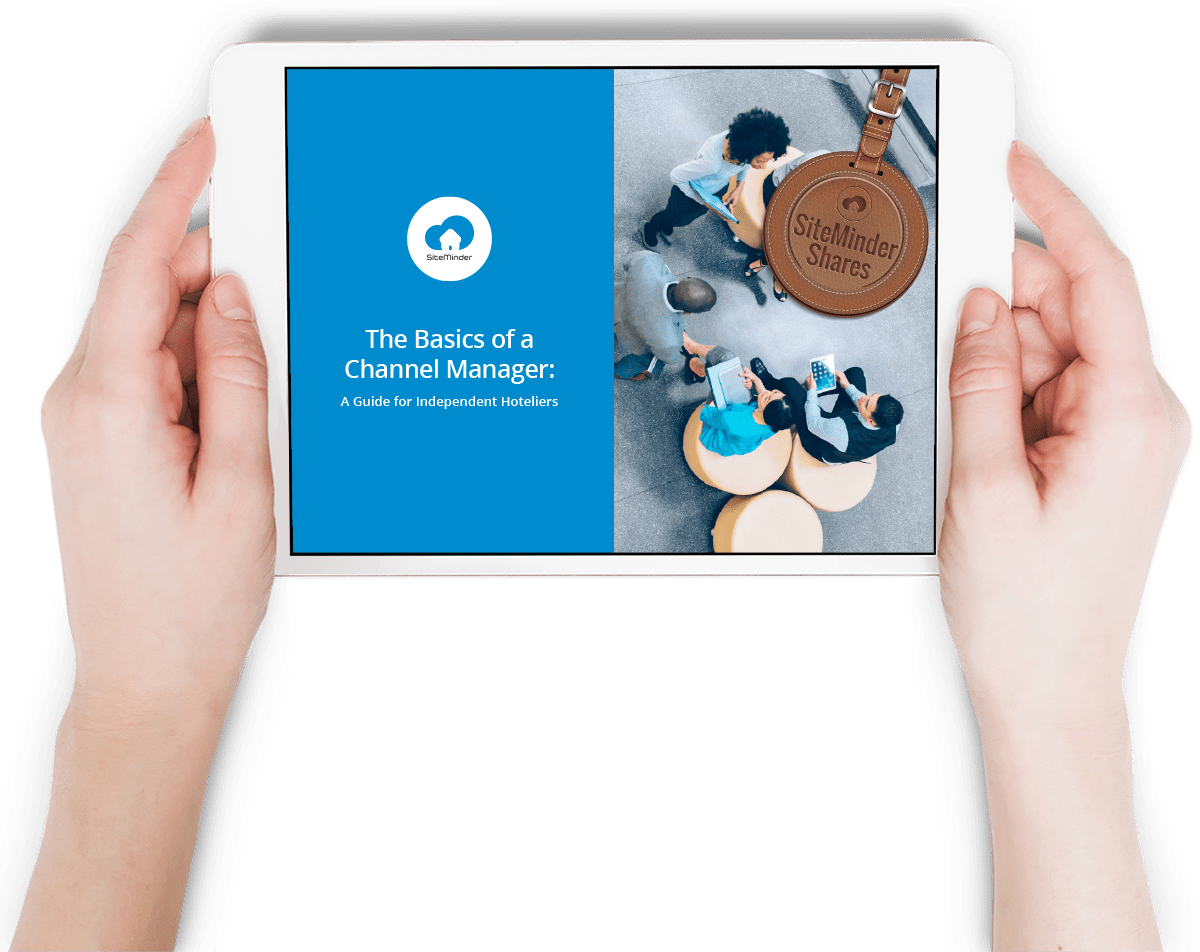 In this guide, we cover why you need a channel manager and:
The key features you should look for
The costs involved with a channel manager
A buyer's checklist.
Download now