By Clare Riley, Content & Editorial Manager, SiteMinder
Where did travellers from the Americas visit during the first three months of 2015? Why did they travel? When did they book? Who did they go with? And what was the length of their stay?
This SiteMinder blog examines the who, what, when, where and why of travel across the Americas. It references Sojern's 'Q1 2015 Global Travel Trends' report, which assesses search and booking behaviour provided by online travel agents, metasearch sites, major airlines and other travel service providers.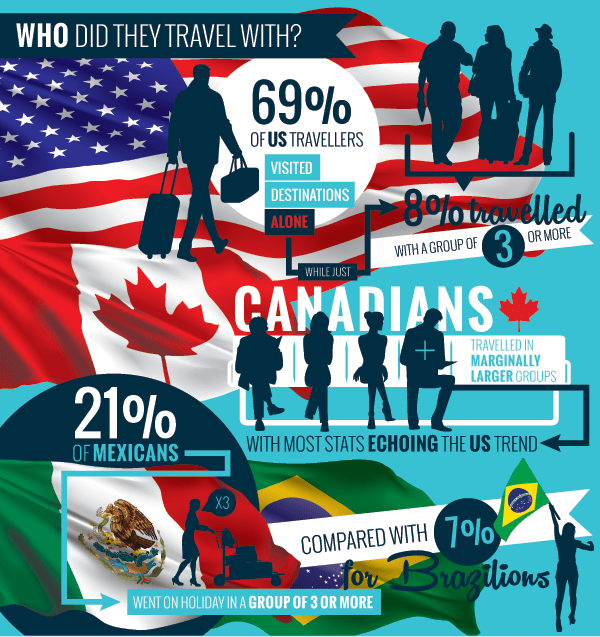 SiteMinder says: Travellers across the Americas don't tend to travel in large groups. They either travel alone or with up to two other travellers. As a hotel, you should research any data to see how many of your guests are travelling for business rather than leisure, and then market to them accordingly.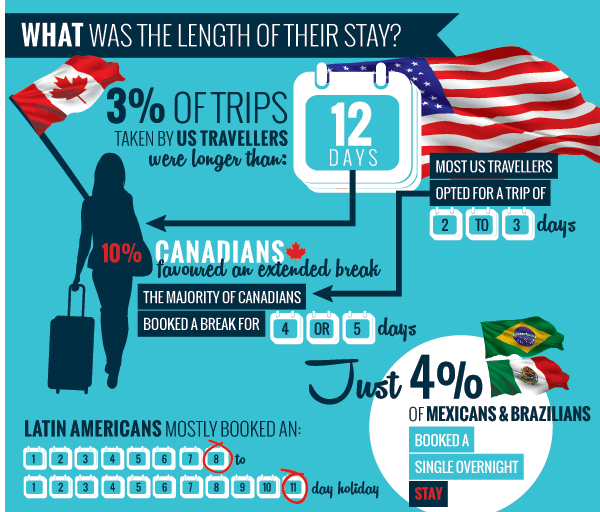 SiteMinder says: Looks like Amazon Destinations is right on the money here, with its focus on the weekend getaway market. Does your hotel attract travellers looking to book an extended stay? If it doesn't, you could consider adding a section to your website showcasing events and things to do in your city or region. It would encourage guests to explore further and stay for longer.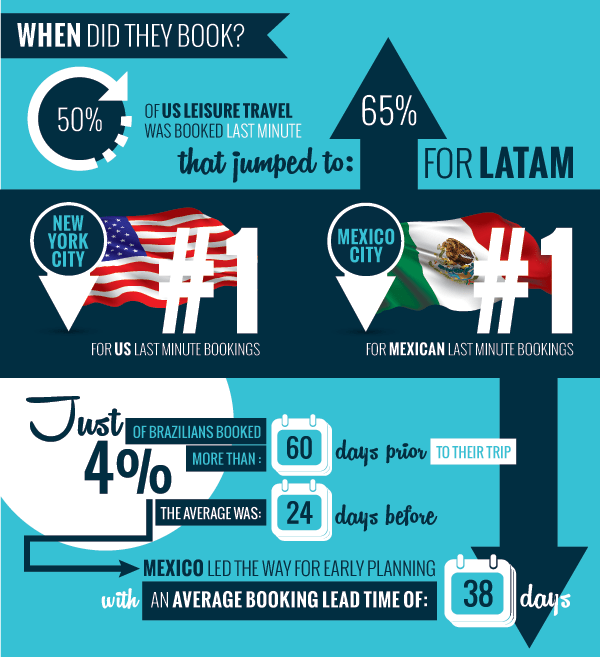 SiteMinder says: Marketing your stressed inventory is crucial, especially when you're down to your last five rooms. But be sure you don't get overbooked! Do you use a channel manager that offers a pooled inventory model to make sure you can sell ALL your rooms all day, everyday? You should.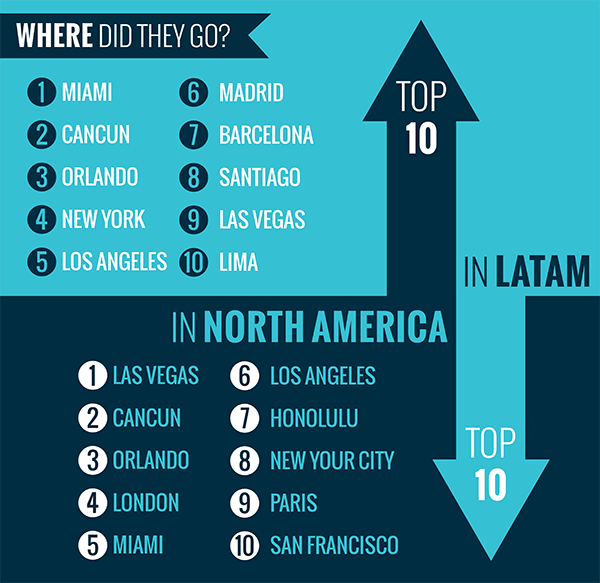 SiteMinder says: No surprises here, really. These cities are constantly name-dropped in the many lists covering the Americas' most desirable places to visit. Make sure you're reaching out to your local tourism boards to see how they're working to attract guests globally.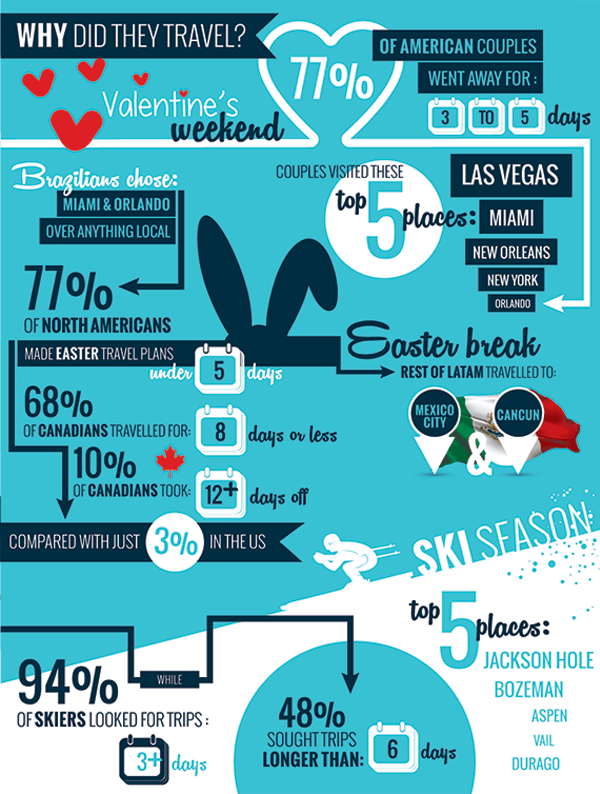 SiteMinder says: Think about personalisation and how that impacts your hotel's packages. How do you prepare for peak seasons? Do you offer specials? Be sure to highlight promotions on your website and allow travellers to upgrade during the time of booking. This means using an online booking engine that will allow you to do this, such as TheBookingButton.
*Source: These stats cover the first three months of 2015 (Jan – Mar) and were sourced from Sojern's 'Q1 2015 Global Travel Trends'.