By Clare Riley, Content & Editorial Manager, SiteMinder
Where did travellers from Europe, the Middle East and Africa (EMEA) visit during the first three months of 2015? Why did they travel? When did they book? Who did they go with? And what was the length of their stay?
Previously, we looked at the 'who, what, when, where and why' of travel across the Americas and Asia. This week it's the turn of EMEA, referencing again Sojern's 'Q1 2015 Global Travel Trends' report, which assesses search and booking behaviour provided by online travel agents, metasearch sites, major airlines and other travel service providers.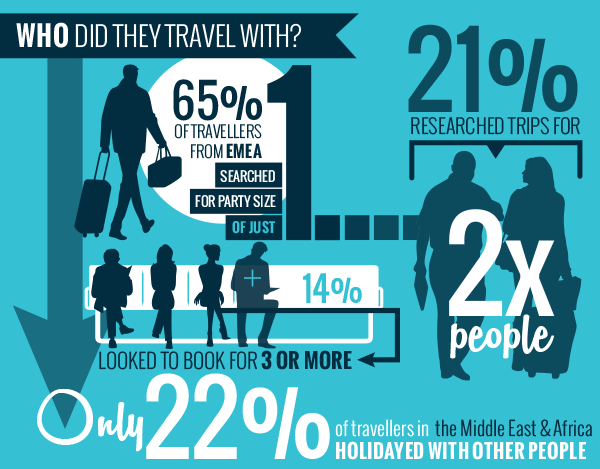 SiteMinder says: Despite the high proportion of single travellers, holidaymakers from the EMEA actually take holidays in larger groups than those observed in the Americas and Asia reports – almost twice as many searched for providers that could accommodate three or more people. Does your hotel appeal to groups? Take advantage of the data available to you from your channel manager and property management system, and use those metrics to build up a true picture of your guests.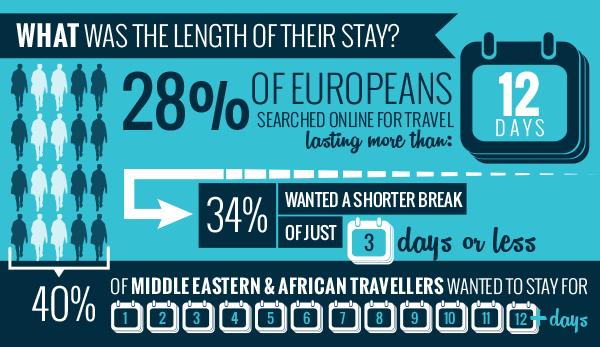 SiteMinder says: Travellers in the EMEA region take longer trips compared with those from the Americas and Asia – only 3% of trips in the US were longer than 12 days. Greater annual leave allowances in the UK and Europe means travellers can afford to enjoy longer breaks. Don't underestimate the impact of seasonality and continental celebrations, and make sure your hotel can be easily found during these periods.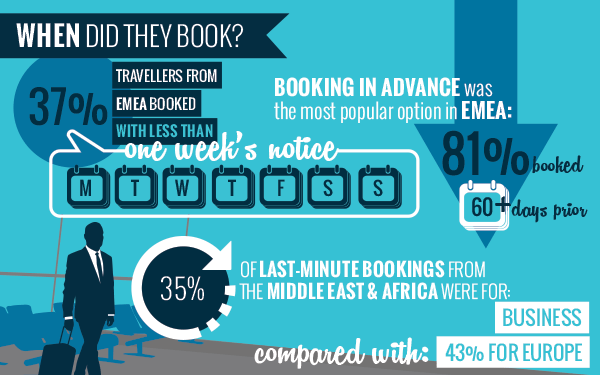 SiteMinder says: Holidaymakers within the EMEA region can consider themselves excellent planners in comparison to their counterparts abroad. Almost twice as many travellers from EMEA booked with 60 days notice compared with Asia. This could indicate that travellers in the region believe booking earlier saves them money. Making as much of your inventory available as early as possible is the key here. But don't forget to market those last minute rooms too by using your channel manager to advertise your full inventory, at all times, and boost your online reach and conversions.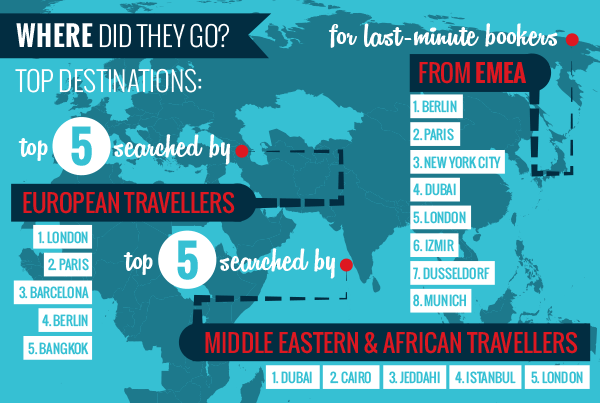 SiteMinder says: While there's a real mix of global destinations here, city breaks play a crucial role with London and Paris proving unsurprisingly popular with travellers from within the EMEA region. There's a clear desire to explore the region and travel to destinations that might also be new. Ensure you're using your channel manager to connect to a variety of OTAs such as HRS and HotelBeds. They'll give you a reach to attract both local and global guests to your hotel.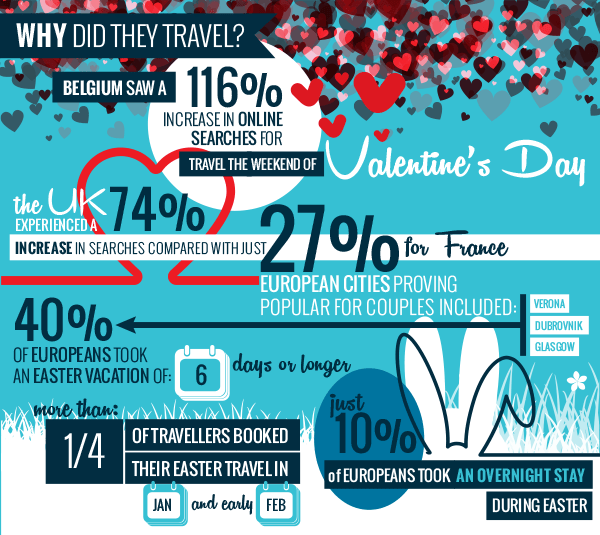 SiteMinder says: Many travellers from the EMEA region took advantage of celebrated holidays and with generous holiday allowances they can embark on frequent holidays throughout the year. Do you have special offers in the run up to these events on your website? Can guests come to your website to take advantage of these promotions? Think about implementing your own booking engine such as TheBookingButton to maximise direct bookings.
*Source: These stats cover the first three months of 2015 (Jan – Mar) and were sourced from Sojern's 'Q1 2015 Global Travel Trends'.