Compare hotel booking engines
How to find the best fit for your property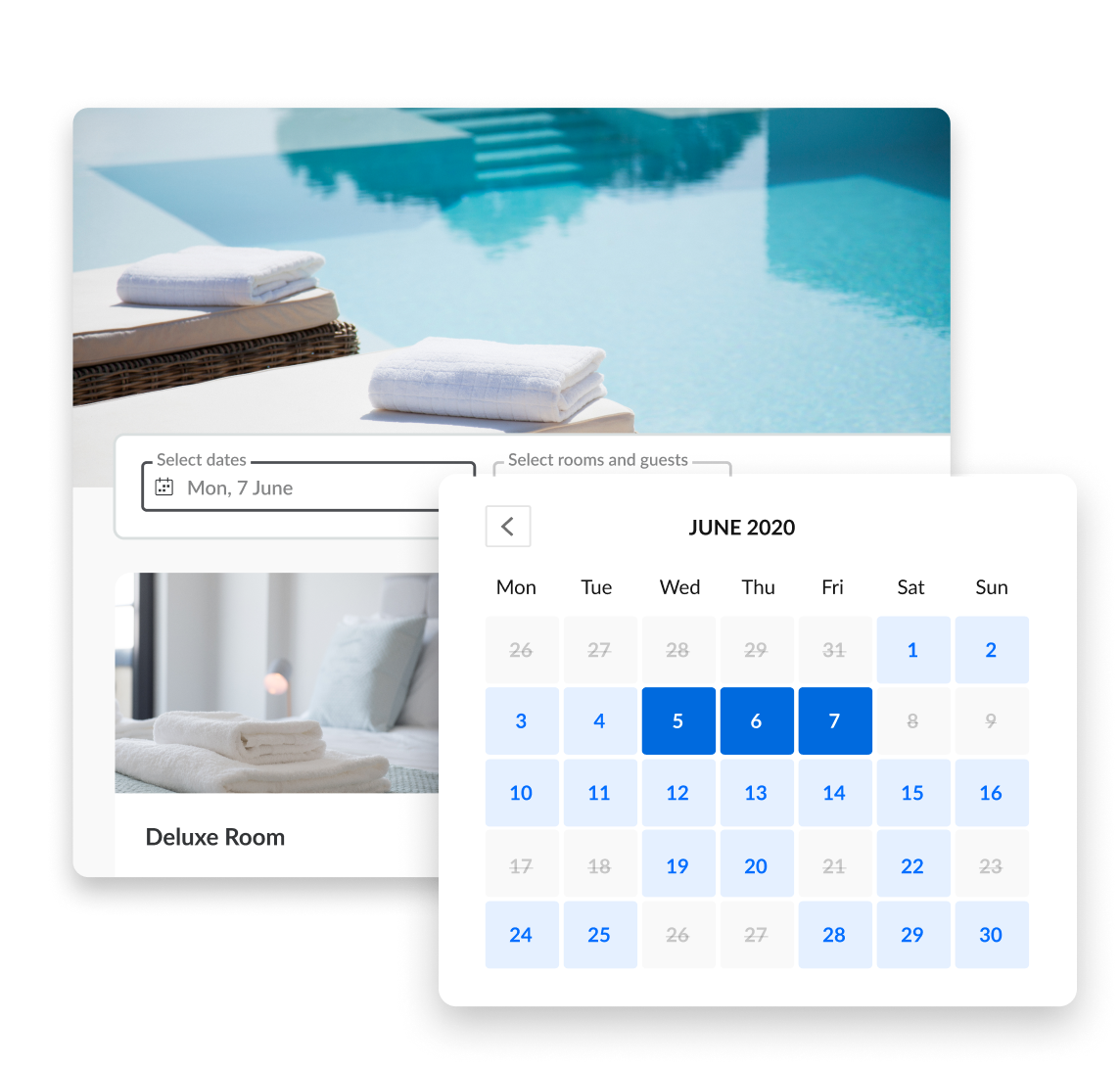 Things to consider
When comparing booking engines, it's important to choose a solution that aligns with your specific goals and the needs of your guests. Some considerations to take into account include:

Your desired direct revenue and guest experience outcomes

The level of sophistication you need from your solution

Your integration requirements

The amount of support and guidance you need
Important questions to ask
Does it offer a seamless booking experience for your guests?
Your booking engine should enable a guest to click the 'Book Now' button on your website or social media pages and complete their reservation within a few clicks, including payment, without being redirected or completing long winded forms. It should also show your guests all the dates and rooms that you have available in a real-time, ensuring your hotel never receives any double bookings.
Is it set up for all types of guests and payments?
All hotels need to look beyond their own borders to boost occupancy so it's important your booking engine offers multiple languages, currencies, and credit or virtual cards so international travellers can enjoy the same convenient booking process as domestic guests.
What level of optimisation does it have?
To maximise bookings you need to be able to take bookings from travellers using mobile devices, those booking via Facebook, and those booking via meatasearch. It's also importnt to know the integration capabilities of your booking engine. How seamlessly can it connect with other systems like your PMS, channel manager, or hotel apps? Take careful note of what features your potential providers offer in this regard.
Will it let you own the guest relationship?
Taking direct bookings gives you a unique opportunity to personalise the experience for your guests and build relationships that foster long term loyalty. Ensure your chosen booking engine enables personalised communication, the ability to offer exclusive packages, and allows guests to choose exciting extras when they book.
Use our booking engine buyers checklist
When comparing booking engines it can be handy to have a buyer's guide or checklist by your side. This makes it easy to see which of your priorities are being met by each provider you're considering. Use SiteMinder's guide to help make the best choice for your hotel.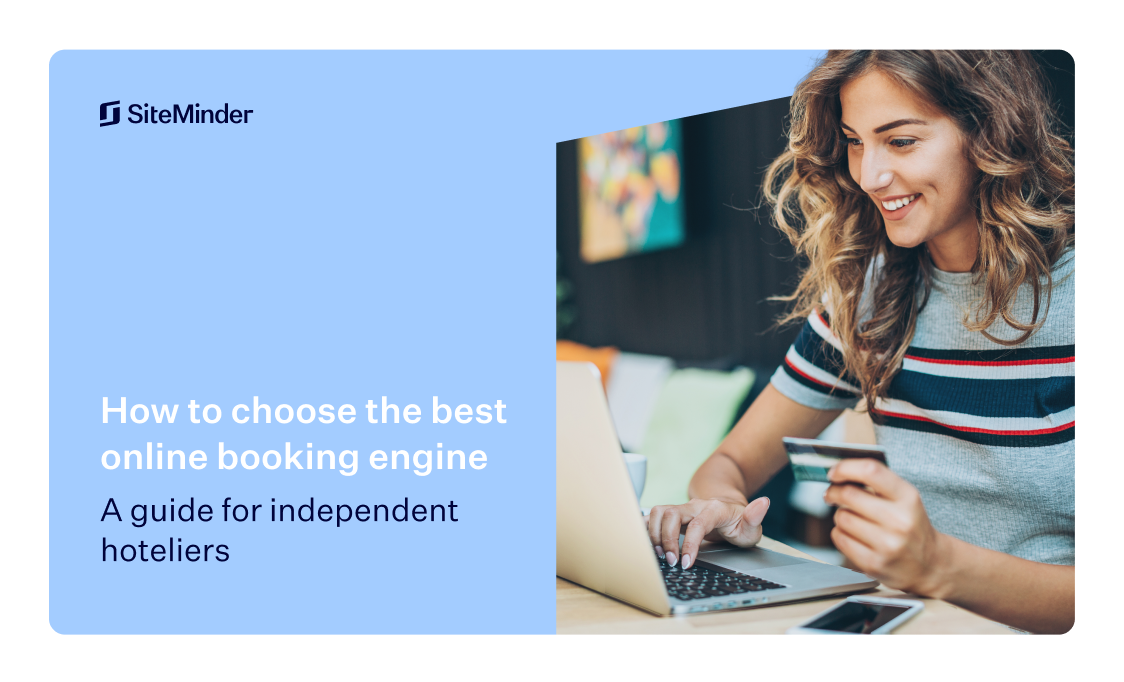 Why SiteMinder is the industry leader
Trusted by more than 36,000 hoteliers worldwide
Customers enjoy up to 43% more direct bookings with SiteMinder's booking engine
Hotels which use the booking engine to connect Google Hotel Ads see up to 16% more bookings
Assured with 24/7 1:1 support, seamless website integration, and secure payment processing
FAQs
Compare booking engines by their ability to offer a seamless booking experience for guests, and a complete direct revenue package for your hotel. You should be able to easily accept direct bookings from all guest types and devices, personalise the guest experience, and win long term loyalty for your brand.
Look for a booking engine that has the ability to provide a seamless branded booking experience for guests. It's important that guests feel no friction through the booking process. Also make sure your booking engine will integrate with your other software easily – such as your website, PMS, and channel manager.
Booking engine software will vary in price depending on your individual circumstances, such as your property's size or other software you may be purchasing in conjunction with the booking engine. Contact your potential provider for more information.
Comapring booking engine providers allows you to make a balanced and informed purchase decision. Not all booking engines are made equal so it's important to see which providers are best suited for your brand and your objectives.