Management Team
As a leading and vibrant global organisation, our success is due to the passion, talents, skills and expertise of our people.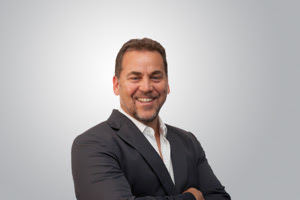 Mike Ford
Co-founder and Managing Director
As organisations continue to speak of innovation and efficiency as tired catch phrases, few can boast leadership in speed-to-market quite like Mike Ford. Born and raised in South Africa, the seasoned IT executive found himself calling Sydney home in 2001 after arriving there at the tail-end of a year-long backpacking adventure. He established the SiteMinder business just five years later, while digitising health claims as a delivery program manager at ICS Global, and concurrently serving as Founder and Director of Australian Leisure Operators which operated a backpacker hostel accommodation business in Sydney.
Since founding SiteMinder from his home, Mike has pushed the business to the forefront of the global hotel distribution technology. It's not surprising that he continues to attract the industry's top software developers to the company's Sydney headquarters, with his innovative-yet-laid-back approach and championing of a corporate culture that has retained its roots despite its global growth.
Mike has a Bachelor's Degree in Commerce (Hons), Business Management and Information Systems from Rhodes University and an MBA from the University of Southern Queensland. When he is not planning the next positive disruption in the travel industry, Mike can be found spending time with his baby son or unwinding at his local surf break on Sydney's northern beaches – although, he is the first to admit he is no Kelly Slater.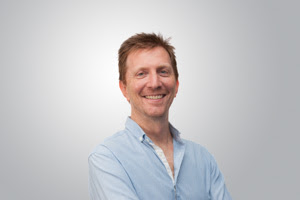 Mike Rogers
Co-founder and Chief Technical Officer
Hailing from South Africa, Mike Rogers' three key personal interests are motorcycles, 3D design and – yes, you named it – technology. Mike first began developing software in the mid-1990s, working on mainframe platforms at a time when 'the cloud' still only meant the fluffy things in the sky. He later went on to work in the UK, the US and Australia, in various industries including enterprise resource planning (ERP), finance, health, gaming and hospitality, serving in technical director and solutions architect roles for companies such as ADVANCED BusinessLink and ICS Global, where he stumbled upon SiteMinder's other co-founder, Mike Ford.
From the very initial proof-of-concept, Mike has been responsible for the design and build of SiteMinder's best-in-class technology and remains heavily entrenched in its continual development today.
John Burke
Chief Financial Officer
John Burke joined SiteMinder from TCV where he held the role of Associate for three years, focusing primarily on software investments. During this time, John was actively involved with the company's investments in Genesys, ExactTarget and Merkle.
Prior to TCV, John spent several years at Ernst & Young in the transaction advisory services and assurance groups. While at Ernst & Young, he worked on a variety of buy-side and sell-side transactions by private equity firms and strategic corporate buyers.
Today John is a driving force at SiteMinder, responsible for the business' complete financial function and risk-related management. In early 2015, John led SiteMinder's first ever acquisition, of Globekey. Working closely with the Board of Directors and the Senior Executive team, his analysis on performance and ability to establish sound targets is fundamental to SiteMinder's strong strategy and foundation for growth.
John holds a B.S.C. in Accounting from Santa Clara University, where he graduated with high distinction.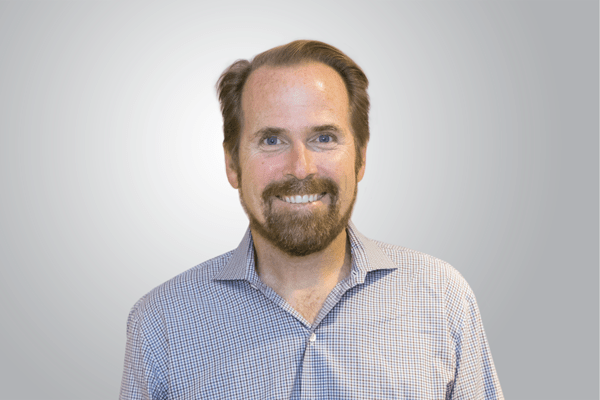 David Jaros
Chief Marketing Officer
David Jaros is no stranger to exploring new horizons, having moved from coast to coast in the USA, from Boston to San Francisco, San Diego, Philadelphia, New York City, Dallas and Austin.
David kicked off his career in the technology space over 20 years ago, as a computer programmer for large mainframe clients at Computer Sciences Corporation. There, he rose quickly through the ranks, adopting senior level positions and gained valuable experience in both the technology and marketing sectors.
Prior to joining SiteMinder, David spent more than five years at fin-tech startup Noesis Finance, where he acquired the role of Vice President of Marketing and was later promoted to Chief Marketing Officer.
Late 2016 saw David leave US soil to assume the role of Chief Marketing Officer at SiteMinder, based at the company's head office in Sydney, where he leads the strategic, global direction and enforcement of the leading brand. Today, he is an integral asset to SiteMinder's global marketing function and his impressive knowledge of the SaaS space plays a fundamental role in strengthening SiteMinder's market position as the leading provider of cloud-based software to hotel.
David holds a BA in American History from the University of California, Berkeley, and an MBA in Finance from the Wharton School at the University of Pennsylvania. He is an avid Boston Red Sox and New England Patriots fan and extends his sporting wisdom to his son's soccer team which he coaches in his spare time.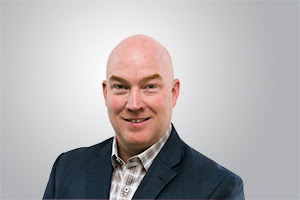 Kevin O'Rourke
Executive Vice President Of Global Sales
As Executive Vice President of Global Sales, Kevin O'Rourke is responsible for driving the sales behind SiteMinder's go-to-market strategy as well as its expansion into new markets around the world.
Kevin brings a strong track record of enhancing the sales functions of large, dynamic organisations with an over-15-year sales career that began at JDS Uniphase. Prior to joining SiteMinder in 2015, he was Senior Vice President of Global Sales with Lanyon, a leading provider of group and transient RFP management solutions for hotels, and, before that, spent 10 years at EMC Corporation where he held several sales executive roles before ultimately leading the organisation's commercial database sales in North America.
Today, Kevin's knowledge and passion about the travel industry is an asset to SiteMinder customers as they navigate through the increasingly complex challenge of marketing and selling rooms on the web, and the various revenue opportunities that brings.
Kevin holds a Bachelors of Science degree in Environmental Science and is a graduate of the United States Military Academy at West Point. Between 1994 and 2000, he was a field artillery officer with the US Army, serving in assignments in Europe and North America.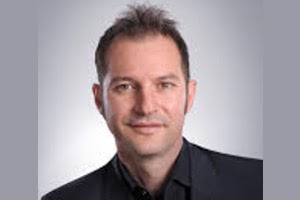 Fig Cakar
Managing Director, the Americas
From his humble beginnings as a banquet waiter with SPHC, Parkroyal on St Kilda Road to then becoming restaurant manager, a concierge and working in reservations and front desk, Fig Cakar has risen through the ranks with an intimate understanding of a hotelier's true challenges and needs.
Fig first began his sales career as a sales administrator in 1999 at Legends Hotel on Australia's Gold Coast where he worked for nine months before landing the position of International Sales Manager for Concord Hotel GC. His passion for business development led to his appointment as the Director of Sales for Turtle Beach Resort just two years later. A move to London in 2003 provided him his first real insight into hotel distribution, as he took on the position of Contracts Manager for GTA's Turkey and Caribbean markets. Fig established key markets for the company – including Barbados, Jamaica, Bahamas, St Lucia and Antigua – before then setting up an Australian office for Destinations of the World as General Manager Australia. During difficult economic times, Fig went on to brief stints as Director of Global Distribution at Roamfree.com and Director of Sales & Distribution at Rydges Hotels and Resorts prior to spending five years with Agoda, where he served as Senior Market Manager and then Regional Director, setting up the company's Sydney followed by New York office in 2012.
Today Fig is responsible for developing, managing and optimising the day-to-day operations of SiteMinder's Americas headquarters in Dallas while ensuring the ongoing, successful adoption of the company's technology solutions across the Americas. Fig has a Diploma in Hospitality Management from the Australian College of Travel and Hospitality and loves spending time with his kids and family, "just watching them grow". He's keen on surfing, golf and hanging out with mates, too.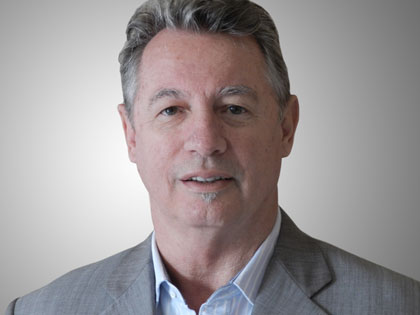 Glenn Andrews
Managing Director, Asia
Glenn has thrived in the digital industry for 15 years with cross-functional experience in travel, search, display and online distribution solution management. His extensive knowledge and professional background has seen him hold executive positions with international blue chip companies such as iSentia, Doubleclick and Yahoo!7 in Australia, before joining SiteMinder in early 2012 as the Sales and Marketing Director for APAC.
With significant experience introducing start-up business models into new markets, Glenn was subsequently tasked with the exciting opportunity to further expand SiteMinder's global footprint. Relocating to Thailand, Glenn launched the regional office in Bangkok and since his appointment has been integral in bringing onboard over 2,500 hotels in South-East Asia.
Glenn's success managing more than 34 staff is a direct result of his passion for providing quality leadership. His ability to mentor and support employees through best practice business principles has helped him to create high-performing teams, execute growth strategies and profit objectives. Glenn's ethical business practices have cemented his position both within the company and in the view of his clients.
In his downtime, he enjoys playing tennis, golf, surfing, listening to music and – most recently – learning new languages! He is also an avid bonsai grower, having amassed a collection over the past 35 years.