Hotel Booking Engine
Take control and drive more direct bookings.
SiteMinder's #1 ranked Booking Engine brings demand right to your front door. Available with the world's leading hotel commerce platform and designed from the ground up to optimise every step of the direct hotel booking experience, this is your chance to control your booking journey.
Growing direct has never been easier.
Maximise your direct revenue
Connect with new travellers, drive more conversions and reach new levels with an average ROI of 63x.
Make it easy
Provide your guests with a frictionless, intuitive and secure booking experience that truly converts.
Reduce commission fees
Reduce your reliance on OTAs and third parties and increase your profits with commission-free bookings.
Own the guest journey
Boost your bottom line with upsells and packages, and give guests the confidence to book with clear information and cancellation policies.
A booking engine to propel your business forward.
Easy mobile bookings
Make it simple for guests no matter where they are with a seamless 3-step mobile booking experience.
Competitor and rate parity insights
Be a winner in your local market with real-time data to ensure you always offer the most competitive rate for your rooms.
Drive Bookings from Social Media
Easily connect social media channels with your booking engine to maximise your direct revenue.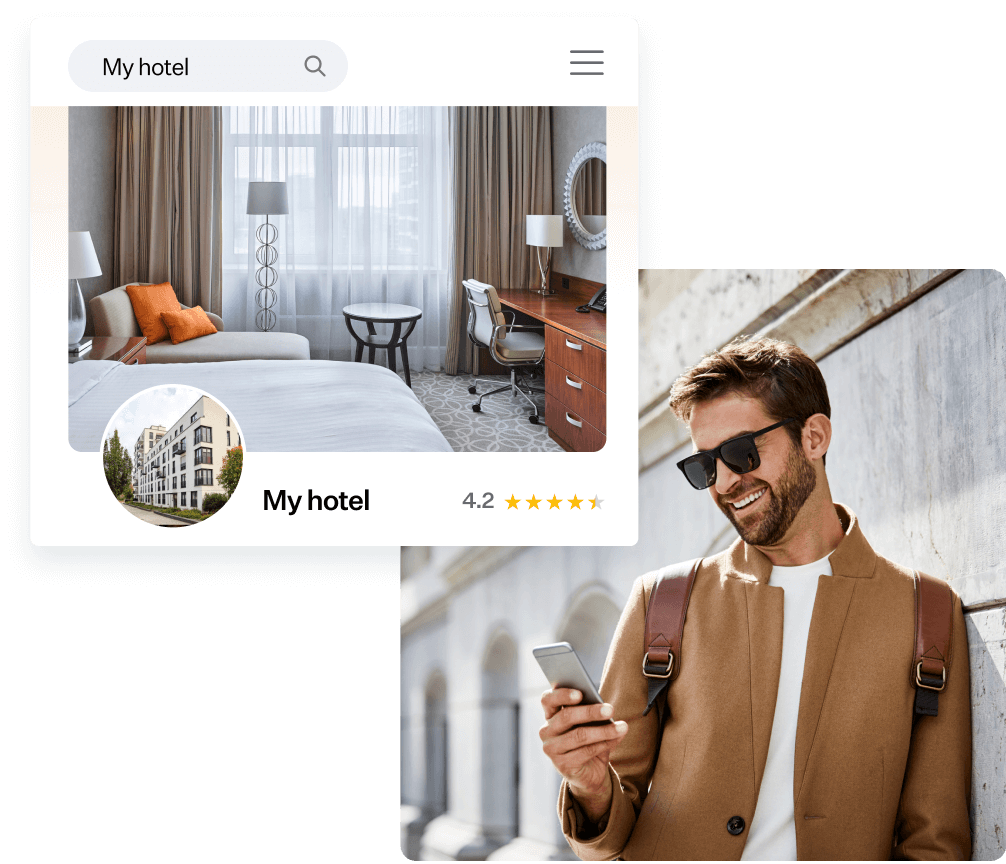 The smart way to turn browsers into buyers.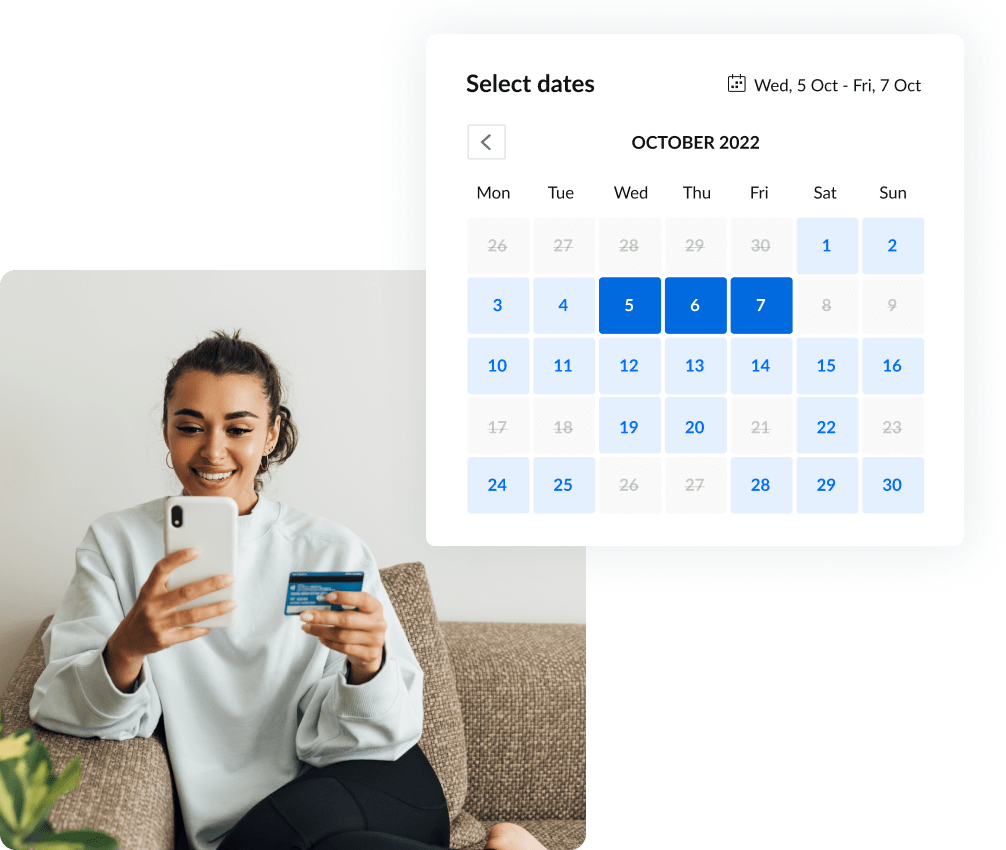 Advanced and intuitive booking calendar
Drive more bookings with a flexible date calendar that gives guests the ability to book multiple rooms in a single reservation.
Simple payment processing
Streamline your payment process with a seamless and secure PCI compliant payment gateway.
Powerful plug-in apps
Maximise your direct revenue and improve your guests' booking experience with a range of powerful third party apps.
Turn guests into fans.
Automate guest notification
Create customised guest communications and build a relationship with your guests, even before they arrive.
Add optional extras and special offers
Increase your revenue and inspire guest loyalty with extras, add-ons, extended stay discounts as well as early bird and last minute deals.
Manage guest reviews
Auto-trigger reviews on Tripadvisor for guests who have completed their stay – word of mouth is a powerful marketing tool!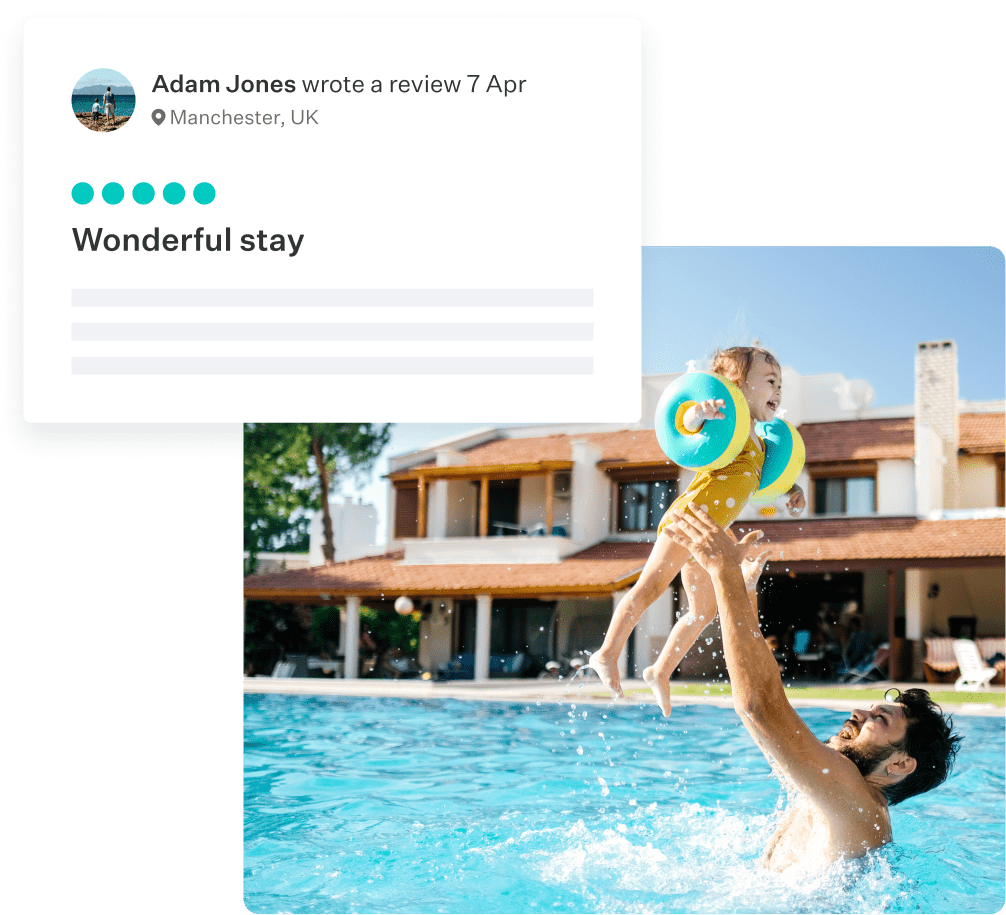 An opportunity for growth, that's second to none.
Award-winning
---
Voted #1 Booking Engine 2023 by HotelTechReport.
Worldwide
---
Available in more than 20 languages and currencies to attract global travellers.
Integrated
---
Seamlessly integrate with your website or connect to our website builder for up to 20% more conversions.
Highly secure
---
PCI DSS and GDPR compliant.
"The SiteMinder Booking Engine is very easy to use and the best tool we have found for providing promotional codes and special offers – as soon as we publish a promo code our customers snap them up."

David Belon

Casa Palacete 1822

Granada, Spain

"SiteMinder's Booking Engine has helped us to grow our business by significantly increasing the number of direct bookings made through our website. It truly is a phenomenal product."

Dimis Panayiotou

Mon Repos Design Hotel

Ayia Napa, Cyprus

"SiteMinder's Booking Engine has evolved substantially over the years, providing our hotel's rates and packages to our guests in a clear, concise, and attractive format."

Rudy Kalele

Iconic Hotels by Geocon

Canberra, Australia
Why hotel booking engines are crucial for direct business.
See how booking engines help boost reservations and maximise profit at your hotel.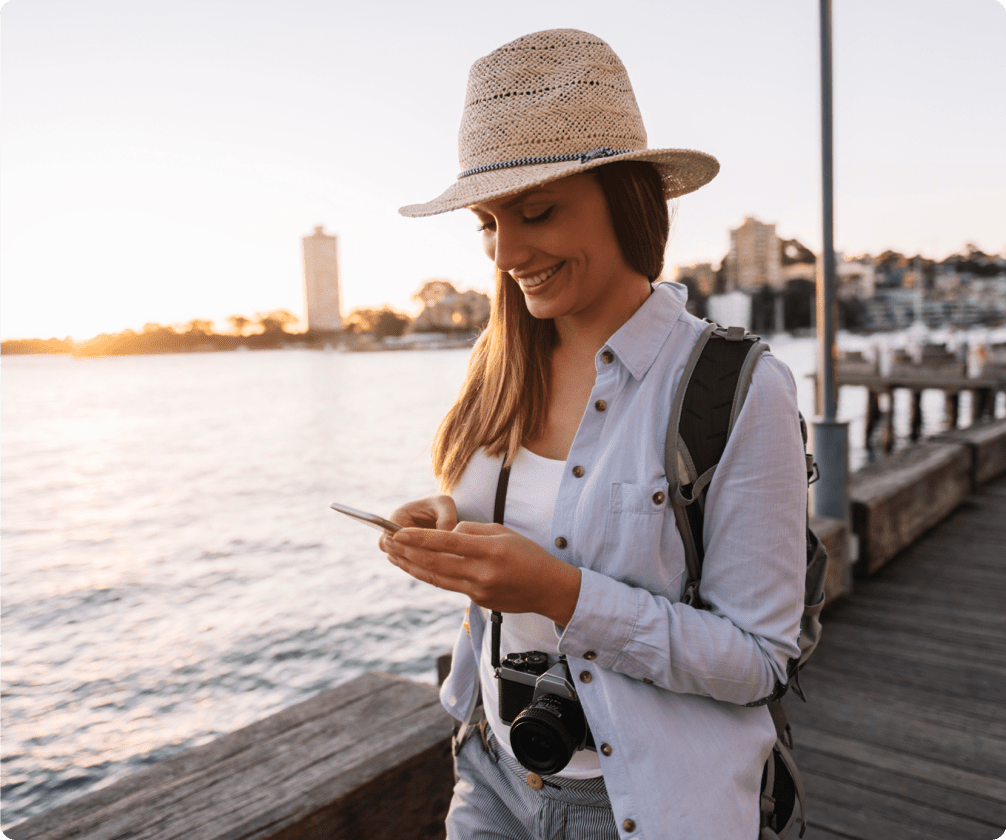 f

Frequently asked questions.

Your business greatly benefits from a booking engine by driving direct commission-free bookings and building guest loyalty. Direct bookings are key as part of a balanced direct and indirect distribution strategy that maximises revenue and occupancy.

As a first step, ask yourself: does the booking engine integrate with your property's website? Many website management tools (CMS) and booking engines will not work together seamlessly.

Secondly, if you want to attract global travellers you need a booking engine that is available in multiple languages and can support secure online payments in multiple currencies.

Next, you want a booking engine that is designed to maximise conversions. Features to look out for include mobile responsiveness, the ability to customise the look and feel to properly reflect your brand, easy multi-room bookings and integrations with conversion boosting technologies.

Finally, you should consider the user-friendliness of the technology and service. Does it require advanced tech or marketing skills? Can you manage your direct and indirect channels from a single place? What support is available if anything goes wrong? A booking engine and direct booking solution that meets these criteria will save you hours, minimise drain on your resources and give you the ability to quickly optimise your complete distribution strategy.

Ask questions like:
Does this booking engine allow me to maintain my brand identity?
Does it maximise my booking potential with the option to include last minute deals and promotions?
Does it reduce friction by allowing guests to complete their reservation and payment within a few clicks?
Does it facilitate guest loyalty and relationships with personalised guest communications?
How easy is the technology to use and manage and what support is available to me in case I have any questions or need help?

The cost will vary depending on the circumstances of your property. However, a booking engine quickly offsets its cost with the extra direct bookings that come in and the time it saves you each day. With SiteMinder, you'll have a fixed monthly cost based on your number of rooms and the huge benefit of managing your direct and indirect distribution from a single place. Plus, you'll benefit from value-adds such as rate parity insights, seamless website integration and access to conversion boosting plug-in apps.