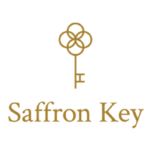 There are more marketing options for independent hotels than you can shake a stick at in today's economy. Hotel-specific marketing options such as daily deal solutions like Groupon and LivingSocial are popular in the travel vertical. Additionally, there are hotel aggregators like Expedia, and Hotels.com.
Concurrently, hotels can use their own channels including search marketing, social media marketing, and email marketing to create lasting impressions with their guests. It's easy for it all to become overwhelming.
While all of these options have some merits, they're not always straightforward. That's why SiteMinder's Dean Elphick spoke to Ben Weagraff of Saffron Key. Ben previously worked as a Marketing Consultant at Accenture and wrote his Master's Thesis on the tourism industry. Now, at Saffron Key, he has co-founded a hospitality industry marketing agency designed to bring in higher-value customers and to create more repeat visits.
Here he discusses the wide-ranging benefits of content marketing for hotels and the best ways to build a successful and ongoing content strategy.

---
What do hotels need to understand about content marketing?
The bare bones of content marketing is obviously about publishing and distributing content online to a targeted audience, but it gets much more complex than that. Major considerations have to be given to what type of content is used and for who, when and how often content is produced, as well as what results hotels can expect to see.
Ben believes content marketing is very much a patience game.
"The most important thing is to be realistic with your expectations. Content marketing will not drive any results for at least three months," he says. "Secondly, hotels need someone who understands search engine optimisation (SEO), social media marketing, email marketing, and the value of channel providers who know the industry and can create lasting relationships."
"Hotels must also pay attention to the marketing metrics that content marketing provides. Every piece of content should be driving new customers to your hotel – if it doesn't, then change it. If it does, keep doing it."
Once established, a content marketing strategy can be very effective, although Ben stresses each hotel will be unique in how they approach it.
"There's a number of strategies that can work very well," he states. "But they depend on the hotel itself; its digital properties (including website, email relationships, strength of social media channels) and what exactly the hotel is trying to do. However, generally these techniques present a good repeatable path towards driving high-value customers. The greatest thing about content marketing is that it is low-cost, measurable, repeatable, and it builds upon itself. Once the foundation is in place, customers roll in at increasing rates."

What is holding some hotels back from achieving optimal results?
Developing and maintaining a content marketing strategy can seem like hard work, too much at times for some hoteliers. Seemingly easier options to drive traffic and bookings may present themselves, but Ben remarks these may not be your best option.
"From our conversations in the industry, we assume that many independent hotel owners are resolved to ride the coattails of Groupon and other more established channel providers. We certainly respect the value and the reach of these providers, but we also look at the total margin that they take and we see a lot of hotels that are on what we call the 'Groupon Treadmill' – meaning their hotel continues to get by, but never really gets ahead," he says.
"When we start shifting the balance from 60% Groupon down to 45% Groupon and then eventually down to 20%, there's a lot of cash flow hotels can then use to tackle capital improvements or upgrade the facility."
Often it may also be a case of independent hoteliers lacking the knowledge to lure customers via a content marketing strategy, instead relying on providers such as Groupon. But there are simple ways to change that situation.
What are some useful content marketing recommendations for hoteliers?
Whether you're just starting out or have been at it a while, concentrating on becoming very good at simple strategies is always a good option. For instance, maintaining a blog on on your hotel website is a no brainer. Ben agrees, saying it's a great help in getting your hotel found via Google.
"If your hotel is in a popular tourist area (such as Palm Springs, California), it would make sense for you to post a blog on different restaurants to try in Palm Springs. We like to look at a website as a repository of all of the unanswered questions potential customers may have. Answer those questions accurately and often and you'll start to see new customers coming in your door."
There are various forms of content your hotel can use. High-quality images, videos, written copy, virtual reality, social media etc. all have value in engaging potential customers.
According to Ben, however, there is still one thing which trumps them all.
"Our research has shown that the most powerful path to new customers is to continue exploring new search terms for relevance and brand fit," he advises. "Once we find these opportunities, we put the terms on our client's website. This approach generates a lot more search traffic for the client. While there is awareness value in imagery and video – few things have surpassed the conversion performance of search marketing."
This is why it's so vital to be conscious of collecting and analysing customer and prospective guest data. For Ben, any modern business that isn't utilising data is missing out.
"In some ways, customer data is the untapped economic potential of the 21st century," he states. "It tells you who your customer is, why they are your customer, what they are looking for, and how you can stay connected with them in the future. Hotels that harness customer data to drive more-personal guest experiences are likely to have the most loyal customers and will see the new revenue streams."
"The best method to achieve this is to build out a data management plan, which includes where and how customer data can be captured and utilised to drive more business results. Rome wasn't built in a day, but getting started collecting, managing, and using data is a great journey for any business in the 21st century."
There's also merit in capitalising on user-generated content and making sure your hotel is marketing specifically to target segments.
"User-generated content has a tonne of potential," says Ben. "Hotels should be looking at user-generated content through the same lens that they look at all marketing channels. First and foremost, what can we start doing with it today that can help us and secondly, what do we need to build holistically to use it more aggressively in the future?"
"As for demographics, content certainly engages different segments on different levels. Making sure that your message is being delivered to the right audience through the right channels is important. That said, the concepts of reaching an audience (regardless of their demographics) is very much the same – speak in their language and solve their problems. Do this consistently and you'll be on a good path, whether you're serving millennials or baby boomers," he finishes.