Hotel channel manager
Boost your bookings with the world's #1 channel manager
Promoting your property on 2+ channels could double your bookings
Promoting your property 5+ more channels could further increase bookings by up to 40%
Our channel manager gives you more choice and exposure than any other provider, integrating with over 1350 booking channels, PMSs and apps.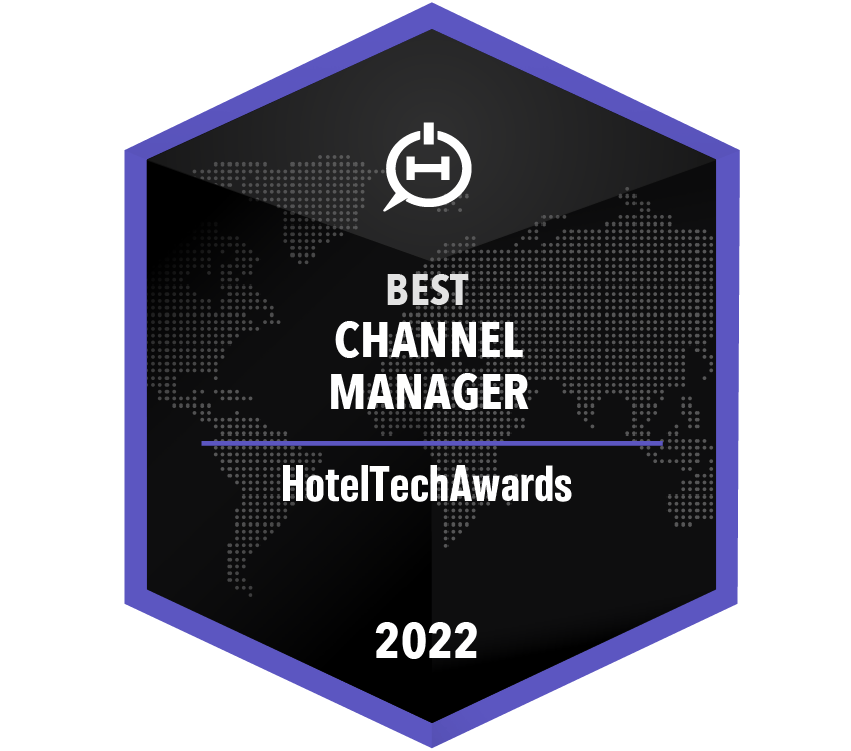 Trusted by over 32,000 hoteliers and property owners every day
The world's most powerful and smart hotel channel manager
Watch a Demo to see just how the Channel Manager can help your property
---
Connect to more hotel distribution channels in less time with pooled inventory
Automate the continuous exchange of rates, availability and reservations between your PMS and selected channels
Eliminate time spent manually updating each of your channel extranets
The Channel Manager by SiteMinder gives you incomparable reach and visibility online. It's why more than 105m bookings pass through every year to provide over USD35b in hotel revenue. Every booking is:
Made by guests using one of the 450+ distribution channels we connect to.
Sent instantly to one of the 350+ leading property management systems (PMSs) used by our hotel customers to avoid overbookings.
Lower your costs and increase hotel revenue
Maximise your occupancy by advertising on as many hotel sales channels you like for no extra cost
List all your rooms and have availability updated on all your channels – at the same time – thanks to our pooled inventory model
Maximise your occupancy while keeping commissions low and making sure you're never overbooked, using yield rules and stop sell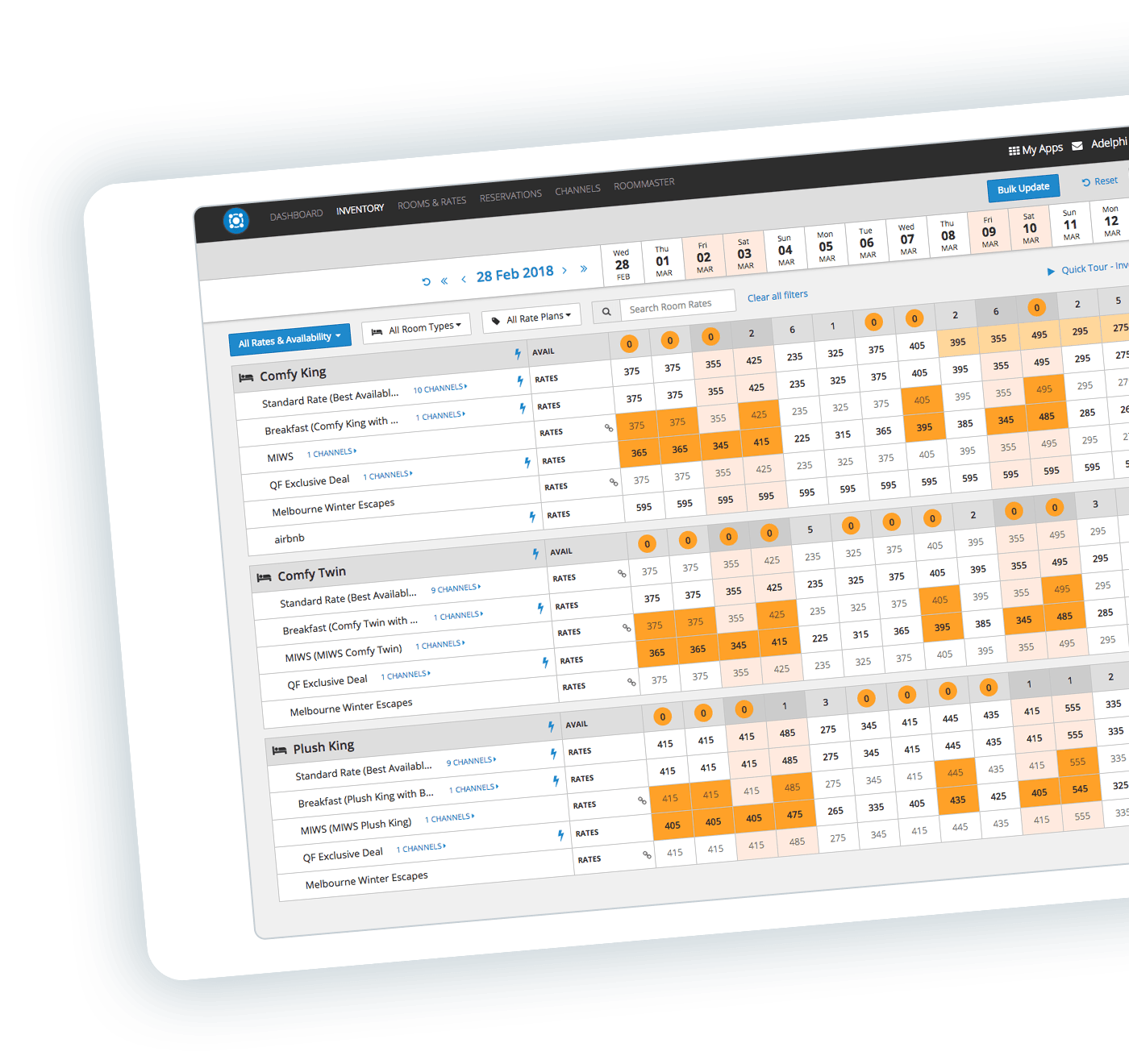 Have full control over your hotel room sales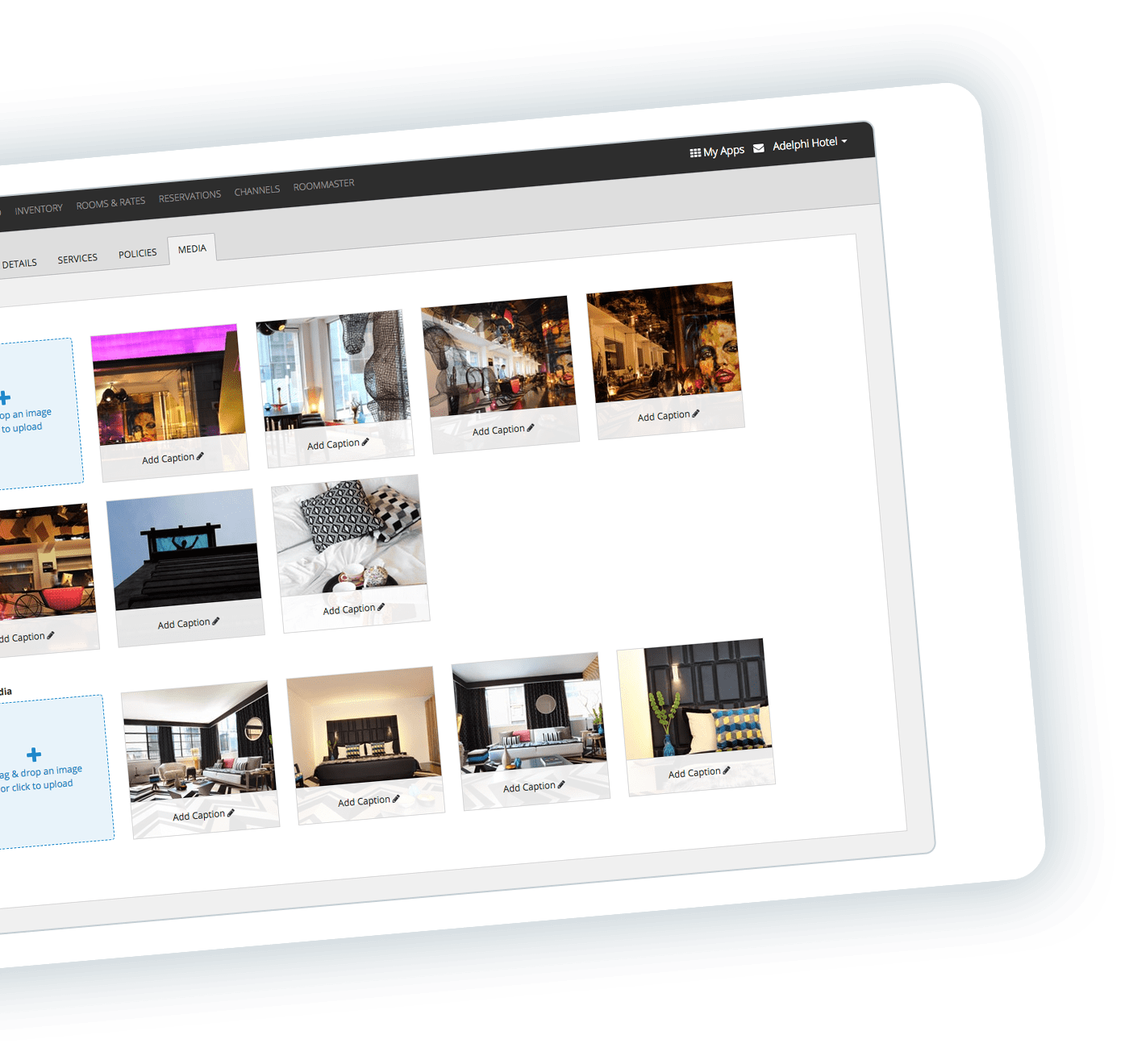 Showcase your best photos and rooms information on channels, to attract more guests and increase your conversions
Sell in multiple currencies on channels to localise your hotel property
Set the minimum number of days a booking can be made, or a discounted rate can be selected, prior to your guests' arrival
With SiteMinder Pay, process bookings and collect payments from more than 450 online distribution channels with a single click
Enhance your hotel distribution strategy with more informed decisions
Channel and performance reports with real-time data to easily identify booking trends and make smarter pricing and distribution decisions
Discover which booking channels are working hardest for your property and bringing the most revenue
Stay on track with year-on-year performance and have the foresight to optimise your demand peaks and drive more business in the low season.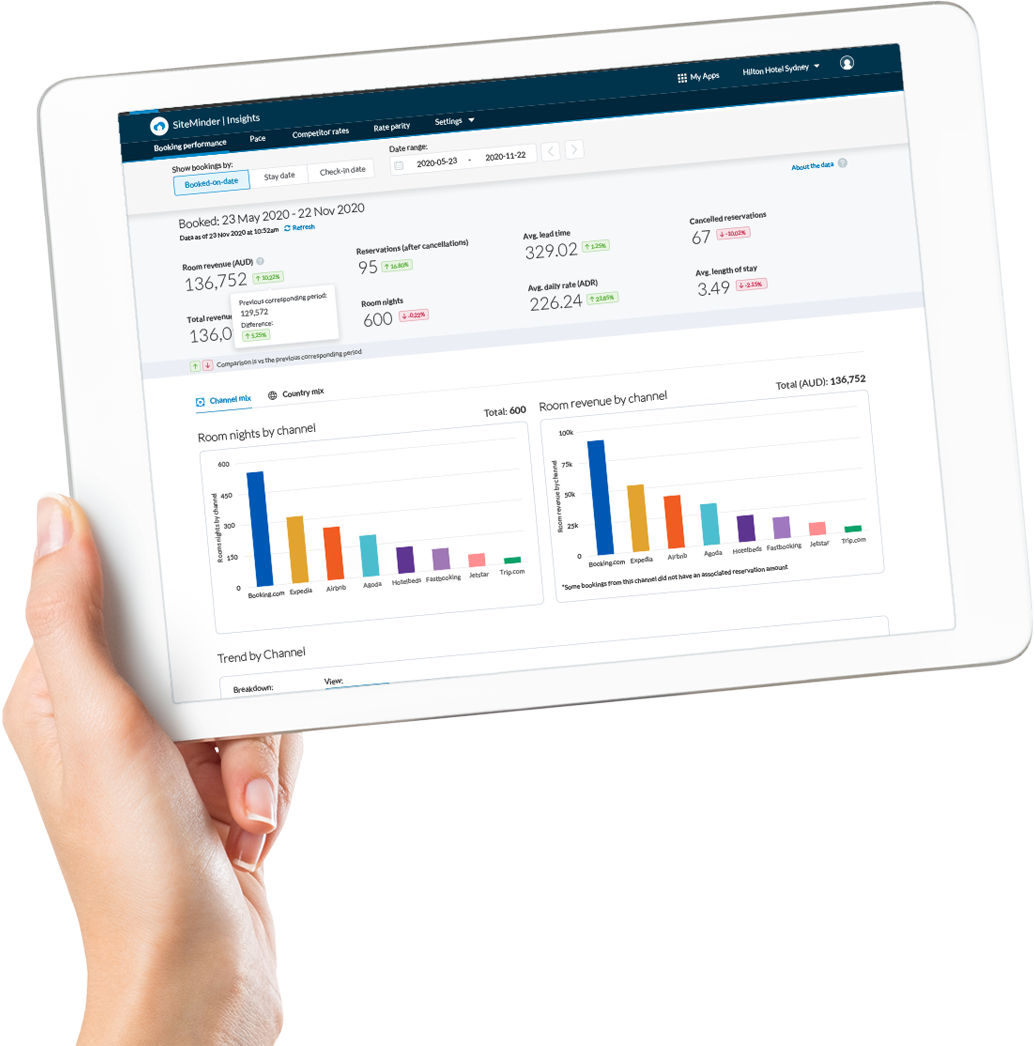 "SiteMinder has enabled our property to update room inventory and rates for all channels simultaneously, through its pooled inventory feature. This has increased our revenue. "

Anette, Dream Hotel

Read more about this case study