What is hotel channel management?
Hotel channel management is planning and managing the online distribution of hotel room availability and room rates on distribution channels like online travel agents. It is the only way to effectively reach a global audience without risking overbookings.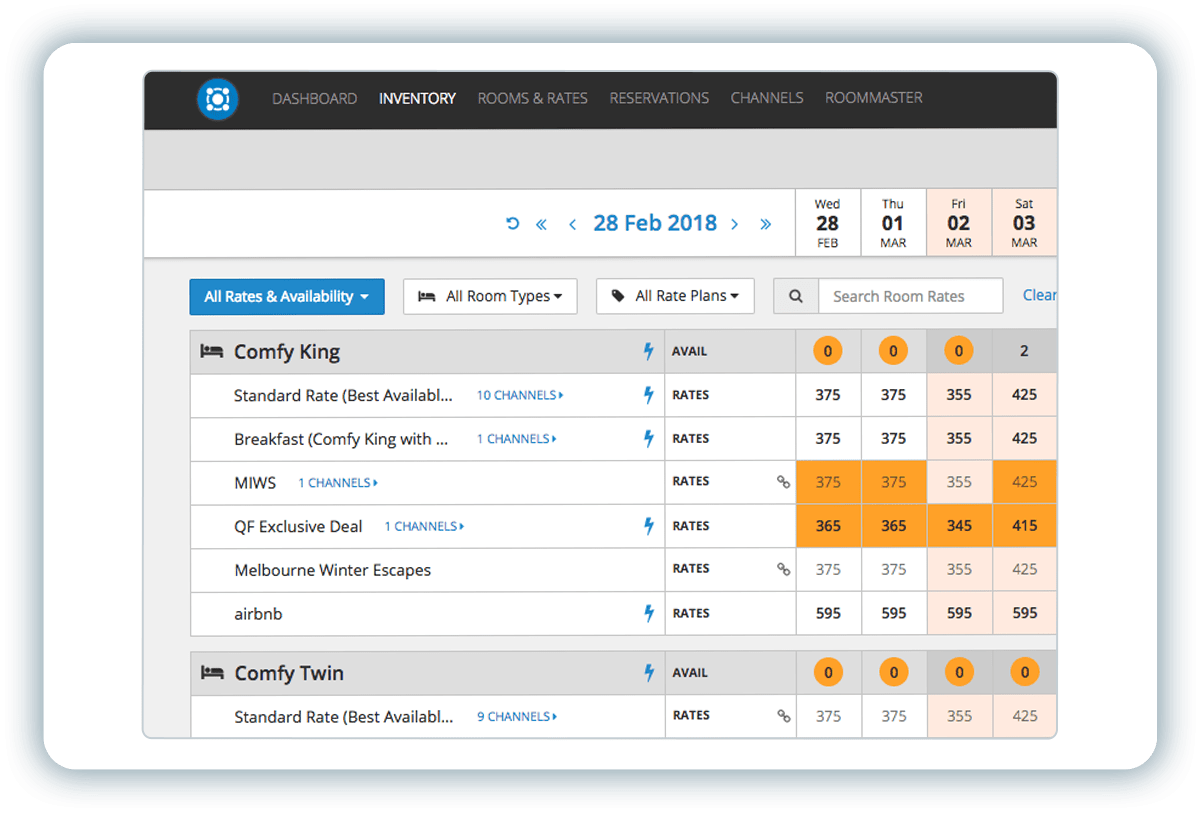 What is channel management in the hotel industry?
To avoid overbookings, a hotel's inventory needs to be continually updated across all of the distribution channels they may use including direct online bookings, travel wholesalers, and OTAs to name a few.
Manage multiple hotel booking channels with ease
Hotel channel management can often be time-consuming and tedious, especially when manually managed across multiple OTAs and an internal PMS. Time lag and human error may result in double-bookings or incorrect rate parity across third-party booking sites.
Manually managing a number of booking channels can be a full-time job. Hotels can automate the majority of this type of data entry and focus on delighting their guests with a great travel experience.
Follow these three steps for easy hotel channel management:
Step 1: Automate room rate re-adjustments across OTAs to save time and data entry stress. Consider if your rates will be the same across all booking channels and the level of granular control required.
Step 2: Compare the performance of your hotel's OTA activity and online booking channels in a single view. Use the data to plan and manage your room distribution to maximize your hotel bookings
Centralize the management of online booking channels and eliminate repetitive manual data entry. Check that the booking channels you are currently using, such as Booking.com or Expedia have real-time, two-way integration to the hotel channel management system being considered.
Channel manager from SiteMinder simplifies inventory management across booking channels by:
Providing a single online dashboard with an overview of your online distribution channels
Minimize manual data entry with two-way integration with 450+ OTAs and PMS partners
Delivering pooled inventory across booking channels to increase your hotel's bookings without the risk of overbookings
Get a personalised demo of the technology that helps to get your rooms booked, update your inventory and gives you back the time to look after your guests.
4 reasons to use SiteMinder as your hotel reservation system:
Global reach
Seamless channel management with 450 two-way global connections to OTAs and GDSs to broaden your reach.
Lower cost of acquisition
Instantaneous integration with the world's leading hotel technology platforms. PMS. CRS. RMS.
More revenue
A pooled inventory model to put more of your rooms online and reduce overbookings.
Higher profit margins
Direct booking experience on your website, on mobile and on social.