What is hotel accounting?
Hotel accounting is the process of recording and maintaining the financial records and performance of your hotel business. Good accounting makes the finances of your hotel easy to understand for management and other stakeholders – so they can make informed decisions.
Accounting can also involve the practice of correcting negative performance and offering advice about your hotel's financial plans.
Without quality accounting, it will be very difficult for your hotel to achieve a successful revenue management strategy or sustainable business.
In this blog we'll explain everything you need to know about accounting for hotels.
What are the types of hotel accounts?
Typically there are three types of accounts, or ledgers, a hotel keeps. They are:
Guest accounts – A record of transactions that occur between a guest and your hotel. For example, when the guest orders room service.
Non-guest accounts – Transactions that occur between your hotel and other parties, such as suppliers.
Management accounts – This is a report that shows managers, owners, and stakeholders the overall health of the hotel, usually on a quarterly or bi-monthly basis. You can use this to create a number of important financial statements that will help you manage your operations.
Of course, within these three umbrellas there can be a whole range of different ledgers and metrics that are maintained.
For example, your hotel might use different ledgers for bar sales, restaurant sales, room service, room rentals, amenities hire, and more. This makes for more accurate reporting and stronger visibility when assessing performance.
What is the hotel accounting chart of accounts (COA)?
The chart of accounts will list the financial accounts that are set up for your hotel. It's a way of documenting what records you keep and track to ensure the health of your business.
Commonly the chart of accounts will include:
Revenue/Income – Money coming in from the services you offer (e.g room sales).
Expenses – Money going out to pay for upkeep and maintenance of your property and services (e.g staff wages).
Assets – Things that you own or manage that ensure future revenue (e.g your amenities).
Liabilities – Things that will require you to pay money (e.g suppliers).
Equity – Essentially the value of your business.
This is by no means exactly how you need to set your hotel up. Your chart of accounts will always depend on the specifics of your business and your priorities, but these metrics are a good starting point.
But you'll see for each of the accounts listed above, you could keep a separate chart of accounts to maximise clarity and make it easier to go into the details of your hotel's performance.
Why is hotel accounting so important?
Hotel accounting is extremely important for understanding the overall health and trajectory of your hotel's finances. It allows you to understand more about your revenue and profitability, and all the financial factors that influence your property's operations. Whether it's budgeting, forecasting, or cost planning, accounting makes it much more effective.
Without adequate hotel accounting, you won't know how much money is coming in or going out, where you're spending too much, and opportunities you aren't capitalising on.
Basically, without good accounting your hotel can get trapped in a cycle of debt, barely keeping its head above water. Or even worse, the business could collapse without you realising until it's too late.
Knowing that hotel revenue in the US is projected to reach US$408.80bn in 2023, accounting is important to help ensure you minimise lost revenue and maximise your profit.
How do you maintain accounts in the hotel industry?
Some aspects of successful hotel accounting are non-negotiable. If your property is going to run smoothly month-to-month and year-to-year, your finances have to be in order.
Maintaining good, clean, accounts means:
Keeping an up-to-date balance sheet – This describes your brand's assets, liabilities, and equity at any given time
Using profit/loss statements – It's vital to understand whether you're losing or making money, and how much, so you can make strategic adjustments.
Using cash flow reports – Cash flow is essential for making sure you don't fall too deep into debt. Your income and expenses need to be in sync otherwise you risk compromising parts of your business.
Providing staff with advanced training – An in-house accounting department is ideal, in which case you need to ensure staff are adequately qualified and also using the best software available. Otherwise, you can outsource your accounting to a team of professionals in the area.
Implementing an effective revenue management strategy – Tracking key KPIs and metrics will help your overall performance and make accounting much less stressful.
Utilising software to help manage accounting – Automated accounting software can make everyone's job much easier. It saves time, provides more accurate data, and makes insights more digestible.
All this and more, keeping in mind that some aspects of accounting in the hotel industry are completely unique compared to other industries (we'll discuss this soon).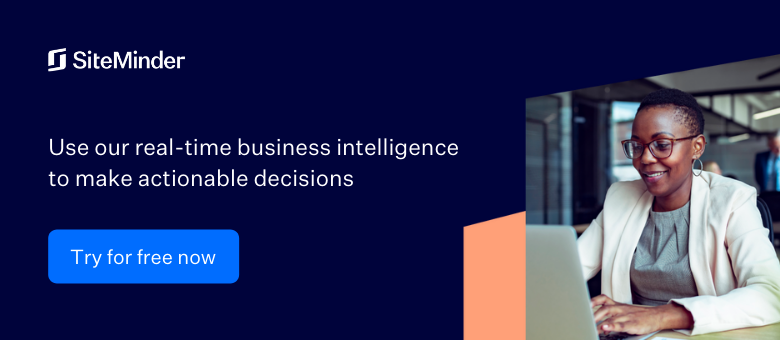 How important is it to have an accounting protocol in my hotel?
Having a set protocol for accounting in your hotel is very important. By having a process in place that includes regular analysis and reporting, you'll be able to maintain a more accurate picture of your hotel's financial position.
Key hotel accounting procedures
When you begin working with an accountant, or your in-house finance team, you should set out a few key goals on:
How many accounts and ledgers you want to manage
What data you want to track
How you want the data to be recorded
What reports should be used
How often reporting should be done
The objectives you want to monitor
Putting these steps together and documenting them will help establish them as a standard operating procedure within your business and ultimately make you more successful.
Common hotel accounting jobs and roles
As mentioned, accounting for hotels can be unique and varied since hotels can have many different departments with different accounts and different transactions taking place.
All of these can have an impact on accounting, including:
Night auditing – It's the job of a night auditor to ensure that each new day begins smoothly, with an accurate transition of facts and figures from the previous day. This includes providing a report for an accountant to review to make sure everything is correct.
Managing sales – Obviously how many rooms are sold and how they are sold impacts revenue and transactions. If rooms are oversold and there are double bookings and cancellations, this negatively affects revenue across the board.
Managing revenue – With packages, promos, extras, add-ons, and a possible myriad of room types, room pricing can be extremely variable. Maximising the value of every room and guest will ultimately influence the hotel's accounts.
Front line staff – Whether it's front desk staff, bar staff, restaurant staff, or staff at other amenities, it's important that all transactions are accounted for and that errors are kept to a minimum.
Cleaning and maintenance – Keeping a tight schedule, maintaining high quality of work, and getting jobs done efficiently is crucial not only for cost-effectiveness but also guest experience and the bottom line.
Back of house staff – Things like processing payroll and staff rostering have to be done accurately and efficiently to ensure money doesn't slip through the cracks.
Then there's also the accounting itself which we have talked about, where proper financial reporting, budgeting, and forecasting are crucial.
The value of hotel accounting software
The good news is that hotel accounting software can make everything we've discussed so far much simpler.
Online software has had a huge impact on the hotel industry in all aspects – including being able to sell more rooms in more places, manage reservations and revenue easier, increase efficiency, boost profit, and enhance guest experience.
Hotel accounting is no different. There is plenty of software on the market that can allow hoteliers to manage their accounts, without needing to be an accountant or data scientist themselves.
What are the main benefits of using a hotel accounting system?
The benefits of using a hotel accounting system often overlap with the advantages of using any automated hotel management system. It enables you to:
Save time on manual tasks (no more frustrating spreadsheets)
Bring fragmented data into one manageable location
Streamline data collection and make it more digestible
Generate reports almost instantly
Make reporting more accurate
Enhances your ability to make real-time decisions with quicker results
Gives you greater control over your business and more flexibility
By working quicker and more accurately than a human can, software gives you more time to focus on strategy instead of getting caught up in all the tiny details. The tiny details are important, but software makes them immediately accessible and displays them in a way that is easy to understand and reconcile.
Types of hotel management accounting software
When it comes to types of software to use for accounting, you really should be using online, or cloud-based software, that is powered only by an internet connection.
This allows your data to be constantly synched and always up-to-date, not to mention accurate. It also enables you to work remotely, rather than be chained to a desk or cooped up in a back office. As long as you have a laptop or mobile device and a stable internet connection, you should be able to manage your accounting from anywhere.
Common hotel accounting software includes:
Freshbooks – Accounting software for small to medium sized businesses, including hotels.
QuickBooks – QuickBooks is full of smart features and has a high customer satisfaction rating and flexible pricing plans.
Sage Business Cloud Accounting – Sage utilises AI and has a high level of interactivity allowing hoteliers to operate their accounting function in real-time.
Xero – Xero is well known and widely used by small businesses across many industries, including the hospitality industry.
M3 – M3 is hotel accounting software that has been built and designed specifically for hoteliers, making it an attractive option.
So how do you make a choice?
What is the best hotel back office accounting software?
When it comes to choosing the best back office accounting software for your hotel, it's always a good idea to research a few different options. Make a list of potential providers so you can compare features, pricing models, and how each product aligns with your preferences.
Do you want basic accounting software that's super easy to use? Or do you want more powerful software that can make your complex tasks simpler? How much will you spend and what do you see as a healthy return on investment? There's plenty of questions to ask yourself as you go about making a purchase decision.
It certainly also helps to look at reviews and aggregators. One of the most trusted sites to check hotel software is HotelTechReport. It collects hundreds of reviews for dozens of providers and is regularly updated to reflect the most recent data. Other sources to see reviews and compare providers include Software Advice and Capterra.
If you base your decision on the data of HotelTechReport, which surveyed more than 600 hoteliers, the best hotel accounting software is as follows:
Highest HotelTech Score – M3
Most Recommended – M3
For Luxury Hotels – Aptech Computer Systems Inc
You'll see there are a number of different categories, including different property types, sizes, and locations. Time and time again, M3 and Aptech are the two providers that pop up at the top of the list.
Gain better control of your hotel accounting with the help of SiteMinder's platform
Here at SiteMinder, we're known as the world's leading hotel commerce platform. SiteMinder makes it easier to manage your hotel online and succeed as a modern business.
While we can't do your hotel accounting for you, we can help those financial reports look a lot better in the long run.
Our powerful technology helps you bring all your crucial operations into one central hub that you control, enabling you to:
Gain more online visibility and win more bookings
Boost direct bookings and increase profit
Optimise your website for conversion
Expand your revenue streams with metasearch
Price strategically and competitively to maximise revenue
Connect with a larger ecosystem to enhance your capability and efficiency
Just like automated hotel accounting software, SiteMinder lets you automate and accelerate your business – giving you more time and freedom to make the best decisions for your business.
Interested to learn more? Take a risk-free trial for 14 days here or watch an online demo of the platform.