What is the Booking.com extranet?
The Booking.com extranet is an administrative dashboard tailored for property owners that list their property on the hotel booking site, Booking.com.
Once logged in, it offers a comprehensive view and control over all the information displayed on your Booking.com property page. This includes payment options and policies, rooms and rates, photos and descriptions, guest reviews, and more.
Moreover, it provides a record of past and upcoming reservations, options for setting up deals, and valuable analytics that highlight your property's performance on the site. The extranet also facilitates communication with guests through message templates and scheduled messages, ensuring timely sharing of essential information.
Why do hotels use the Booking.com extranet portal?
Hotels leverage the Booking.com extranet portal because it offers:
Efficient management: Users can update or change property details, check upcoming reservations, and adjust the availability calendar seamlessly.
Performance insights: Property owners and managers can access tips and recommendations on the Opportunities tab to enhance your property's performance.
Communication: It's possible to set up message templates and schedule automated messages to guests, streamlining the communication process.
Security: The platform ensures security with features like identity verification during the first login.
How do I find the extranet in Booking.com?
Once your property registration is approved by Booking.com, you'll receive an email containing your login credentials. Using these details, you can access the extranet by visiting the admin.booking.com URL.
"I have worked with different channel managers, however SiteMinder has been the most intuitive to work with and the support of the team has been amazing since day one. The connection with our PMS was and is perfect. Overall the benefits are more than enough for us to keep SiteMinder as our channel manager for a long long time." – Capterra
How to use Booking.com extranet
Before you begin using the Booking.com extranet, you'll need an active account. Here's how to create one.
Creating a Booking.com account
To list your property on Booking.com:
Visit Booking.com and navigate to the property registration page.
Fill in the required details about your property, including its type, facilities, and location.
Once approved, you'll receive an email with your login details, granting you access to the extranet.
Booking.com extranet login
Visit admin.booking.com.
Enter your provided username and password.
On your first login, select your preferred language.
Verify your identity using the six-digit code sent via text, phone call, or the Pulse app.
Navigating Booking.com extranet dashboard
Upon logging in, you'll be presented with the Home page. This section offers a holistic view of your property's performance, including arrival, departures, stay-over, guest requests, and more. You'll find more specific details for your hotel in the navigation ribbon at the top of the page. This can include:
Calendar and pricing
Promotions
Reservations
Property details
Opportunities
Inbox
Guest reviews
Finance
Analytics
If you have multiple hotels, you may also have a Group homepage. This allows you to filter by individual site as well as get an even higher level strategic view of cross-group performance.
For issues, you can contact the Booking.com team in a few different ways, including via email or phone. You can find more details here.
Managing hotel listings
You can edit room details, set availability, and even deactivate your listing temporarily if needed. Remember, any changes made here reflect directly and immediately on your Booking.com property page.
Messaging system
Use the extranet to set up message templates and schedule automated messages to guests. This ensures timely communication and enhances the guest experience. Many use these to send important information prior to, during, and after the guest's stay, including booking information and requests for reviews.
Booking.com Pulse App
Booking.com partners who have an Extranet account can log into Pulse, Booking.com's mobile app. All changes in the app will be reflected in your Extranet account and vice versa. The major functions of the app can be divided into five categories:
Listing activity
Through the Pulse app, hotel managers and property owners have the convenience of activating real-time notifications. This ensures immediate updates on essential listing activities, including new bookings, cancellations, guest queries, and reviews. This feature eliminates the need for continuous logins to the Booking.com Extranet to oversee property listings.
Booking calendar
The booking calendar, a vital component of your administrative tools, is readily accessible on the Pulse app. Within the 'Bookings' section, users can view reservation details, access guest information, and track pricing trends. Additionally, it provides a quick overview of guest arrivals for any selected date.
Availability
The Booking.com calendar not only displays current reservations but also showcases open slots. This feature provides insights into prevailing room rates and instances of no-shows. Should there be a sudden vacancy or a booking from another platform, the app allows for swift adjustments to availability.
Message centre
Addressing guest inquiries is a significant aspect of hotel management. The Pulse app's live chat functionality facilitates real-time interactions between guests and hosts, streamlining the decision-making process for potential guests. For frequently asked questions, the app allows users to view automated responses, though the setup is managed through the Extranet.
Guest reviews
Responding to guest feedback is crucial, and at times, can be demanding, especially when balancing other guest-related tasks. The Pulse app simplifies this by enabling hoteliers to address guest reviews efficiently, ensuring timely and appropriate responses.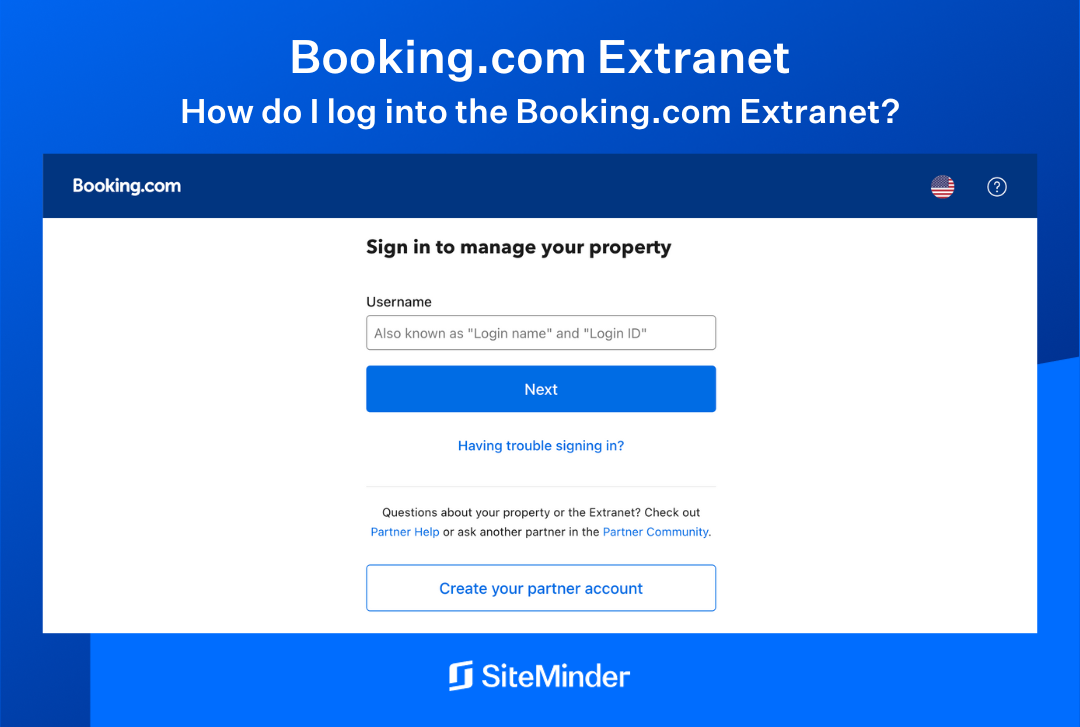 How to change rates in the Booking.com extranet
Adjusting your rates is straightforward. Navigate to your property, head to the "Rates & Availability" tab, and make the necessary changes. If you're using an integrated system like SiteMinder, it's better to change your rates from the SiteMinder software to avoid discrepancies and achieve rate parity for this listing across multiple OTAs.