The leading cloud platform for online
room inventory and rate management.
Remove manual entry with complete real-time automation.
Manage all your online distribution from one place.
Automate inventory and rates straight from your PMS to keep all booking sites updated with real-time availability.
Eliminate manual entry and reduce the risk of overbookings with deep integrations to 120+ of the world's top PMSs, CRSs and RMSs.
Get direct, two-way connections to 300+ of the world's top booking channels.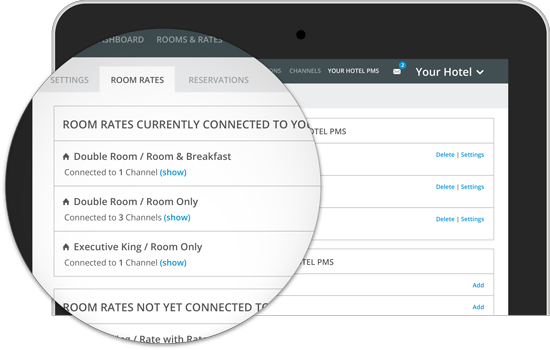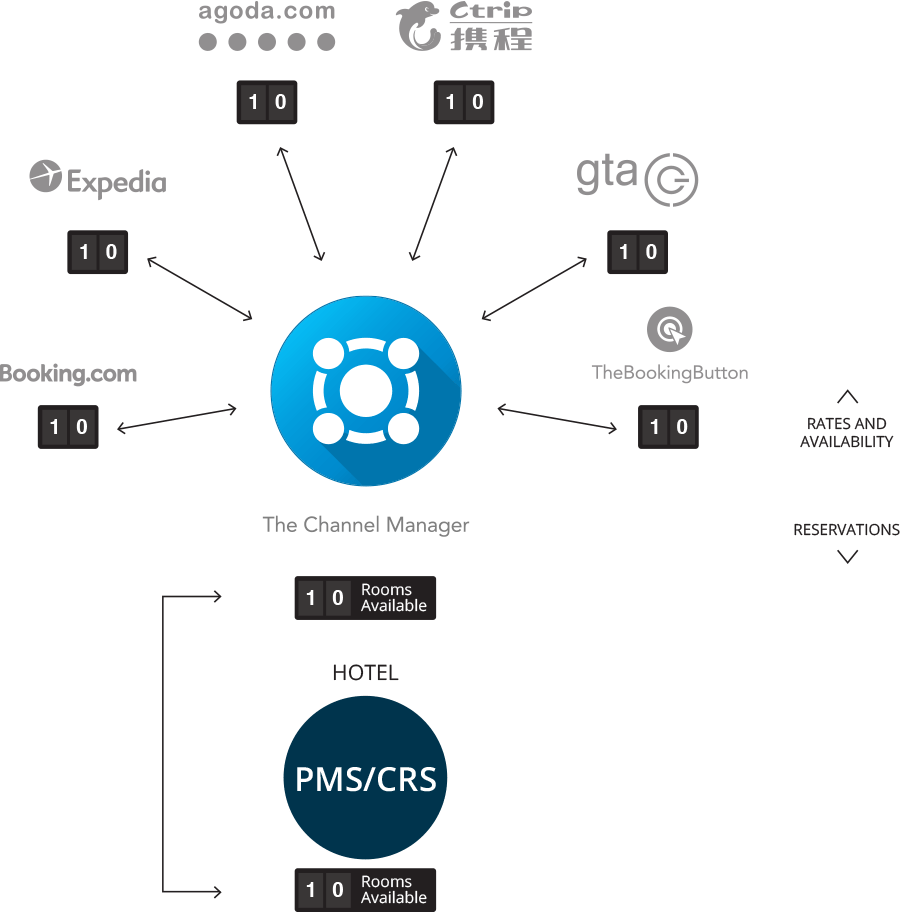 Have all your rooms online at once to increase revenue.
Benefit from true pooled inventory to increase your revenue and profits while lowering your cost of guest acquisition.
Continuously promote all your available rooms on all booking channels – all the time.
Immediately update your inventory across all channels when a booking is made.
SiteMinder serves the whole industry.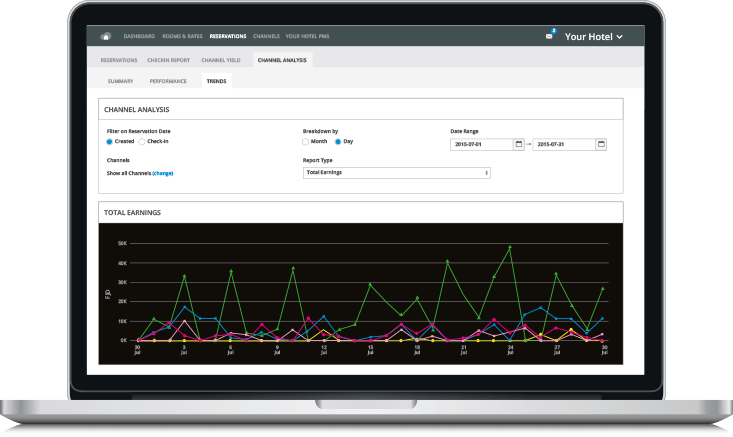 Make more powerful and insightful decisions.
Gain full visibility of your online distribution performance with a comprehensive reporting suite and holistic view of your inventory.
Turn data into a more effective distribution strategy by analysing and evaluating the success of your channels.
Measure your channel yield, earnings from reservations, booking volume and average lead times – in summary or as trends over time.
"SiteMinder's Channel Manager gives Austria Trend Hotels the increased reach and visibility that we were looking for, and we are excited about the opportu..."
Austria Trend Hotels
"We have been very impressed with SiteMinder's technical capabilities. They have brought tremendous innovation to the distribution space, and that innovat..."
StayNTouch
"We are very excited to partner with SiteMinder, the recognised leader in hotel online distribution. Our customers can now save all the time they spend in m..."
Innsoft, Inc.
"We specifically chose to partner with SiteMinder to grow our supply of real-time bookable inventory both in Africa and globally, and to provide our accommo..."
SafariNow.com
"By adopting SiteMinder's technology, our hotel has become much more visible to the thousands of travellers we know are searching for a destination that o..."
Restel Hotel Group
"Using The Channel Manager has helped us to focus more on our other tasks and less on managing our rooms online. We're saving about 120 hours of manpower ..."
Fragrance Hotels
"By partnering with SiteMinder, we are helping hotels reach the fast-growing number of travellers using mobile devices to book their rooms. Our app is an ex..."
HotelTonight
"Since acquiring SiteMinder's Channel Manager in September 2013, we have become more visible to customers; we connect with ten different distribution channe..."
Hostal El Levante
"ICG proudly integrates with a number of online distribution providers, but SiteMinder's platform is the first to provide a complete two-way integration f..."
ICG Software
"The success of our business' growth greatly depends on our ability to market ourselves to all travellers … and using SiteMinder's Channel Manager, we..."
Compass Hospitality
"Of all the systems we have implemented over the years, SiteMinder's Channel Manager has been the easiest and we have been extremely satisfied by the levels..."
Sukosol Hotels
"Time is a really big factor in our business, and SiteMinder supports us to be more efficient and productive with its cost-effective and easy-to-use model. ..."
Two Seasons Hotel and Resorts
"The Channel Manager is fast and powerful! It has everything that you need to manage online sales and distribution...."
Karma Resorts, Indonesia
"SiteMinder's Channel Manager has improved our online presence, as we can sell more inventory, which
 we couldn't do before. We always had to take ste..."
De Vere Group, the UK
"We have been pushing SiteMinder's Channel Manager to every hotel we come across...."
South Beach Group, USA
"We found SiteMinder's Channel Manager to be the clear market leader for its seamless, wholly-integrated solution from online to front desk, which allows ..."
The Hotel Collection, the UK