Increase hotel sales with SiteMinder
Open your door to more sales.
Welcome to SiteMinder, the world's leading open hotel commerce platform.
Try SiteMinder for free for 14 days. No credit card required. Cancel anytime.

SiteMinder opens your door to more sales.
SiteMinder gives you everything you need to boost your visibility, and maximise your conversions, increasing your hotel's sales.
Award-winning channel manager.
Maximise your visibility with connections to over 450 distribution channels, including the Global Distribution System.
Effortless metasearch.
Attract more guests than ever before by leveraging our specialist bidding team, to ensure your property is seen on top metasearch sites such as Google Hotel Ads, Trivago and TripAdvisor.
Integrated website and booking engine.
Convert more direct hotel sales through your website, and improve guest personalisation, with our highly customisable booking engine.
Competitor rate intelligence.
Compare up to XX competitors, with like-for-like room rates, so you're always offering the best rate in your market.
Revenue-boosting extras and promotions.
You don't just sell rooms. Use our hotel booking engine to maximise your hotel revenue and drive guest loyalty, with add-ons, extras and discounts.
App store for hotels.
Seamlessly connect with trusted, relevant applications that solve real problems, and help drive more sales for you hotel.
Room sales are the constant carrot to chase at your property, and you have to be hustling year round to hit your targets. Whilst getting more sales can sometimes seem difficult, there are a number of areas and quick wins you can focus on to boost sales and increase revenue per booking.
If you're feeling bogged down or think you can push a little further to maximise your sales, here's a list of the 10 most helpful tips to get started…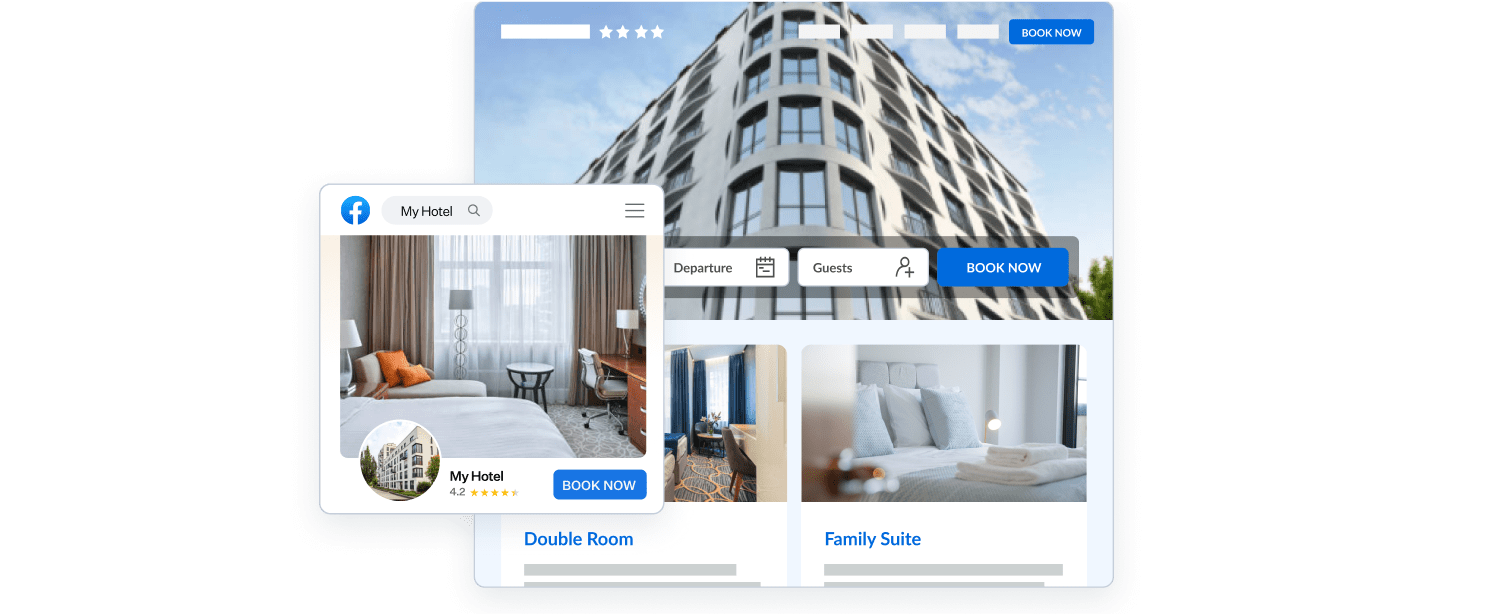 1. Know your key target markets and understand changing guest preferences.
Doing key research into the travellers who are likely to visit your hotel will help you identify your unique selling points (USPs). You can then make sure you include these USPs in all your marketing activities.
2. Ensure your website is one that converts.
You need a website that loads quickly, is easily navigated, prioritises the clear presentation of key information, and engages the imagination of travellers. Getting these elements right will reduce your rate of abandoned bookings. Consider using a hotel website builder to achieve this simply.
Whilst traffic is important, it's no use if your visitors aren't becoming guests. Your website isn't the only tab researching travellers will have open, so make sure you have offers you can promote on your home page or on a dedicated offers page.
3. Focus on direct bookings.
Boosting direct bookings not only increases your number of reservations but can help you increase your profit and revenue per booking. Integrate an online booking engine with your website and Facebook page to easily capture extra direct bookings.
A booking engine also allows you to give guests the option of adding extras to their booking, purchase special offers, or buy any add-ons that you're offering via upselling through plug-in apps.
4. Diversify your options and use The Billboard Effect.
The top three or four booking channels are not your only options when it comes to reaching larger numbers of potential guests. SiteMinder's top revenue makers report shows many opportunities in the the top 10+ online travel agents for your market.
The Billboard Effect occurs when people visit your website after seeing your OTA profile, so the more channels you are visible on, the better. If you're worried about the effort of handling extra channels, use a channel manager to make it effortless.
5. Encourage reviews and collect essential feedback.
Whether it's via a physical form, follow-up email, or messenger app you should be encouraging travellers to leave reviews on popular travel sites as well as giving you direct feedback.
Travellers always read reviews before booking, so the more positive reviews you have stacked up the more likely it is that someone will commit to your property.
Likewise, the more feedback you collect the better you can make your service. This will help promote positive reviews, build loyalty, and encourage word-of-mouth marketing.

6. Tried long-stay offers?
With flexible working now so prominent, many guests may be looking for long-term accommodation options. Offering this kind of arrangement, with unique rates, could get you more bookings and help you forecast revenue with more accuracy.
7. Refresh your marketing.. And market everywhere.
If you think you've hit a ceiling or aren't getting desired results it can be worth taking a step back and auditing the way you market your business.
Is your website making a good first impression? Are you displaying value clearly enough in your offers? Are you visible enough to your ideal audience?
Another question is are you marketing your property broadly enough? Consider:
Social media marketing – Deep dive into Instagram in particular to see your opportunities
Mobile-only promotions
Metasearch as a sales channels – Google Hotel Ads for example
Partnerships with local businesses and attractions
Engaging with tourism boards and tour operators
Wholesalers as a distribution channel
8. Keep an eye out for seasonal opportunities
Periods of high demand are when you really need to cash-in. Plan ahead and align your sales and marketing well in advance of holiday seasons, events and shows to make sure you don't miss out on the promotional opportunities.
By the same token, times of low demand offer a chance to get creative and win bookings when you might otherwise be resigned to your business going through a quiet revenue period. Here are some tips to increase midweek occupancy.
9. Cancellation policies
Your hotel policies can often impact sales, and you need to be careful they're not adversely affecting your numbers. When it comes to cancellation policies there are two ways you could think about it. Are you losing sales because your cancellation policies are too flexible and guests are cancelling too often? Or are you losing sales because your cancellation policies are too rigid and guests aren't willing to commit to a booking and risk losing money if they have to cancel?
10. Upselling
Upselling is a great way to add value to a guest's stay and also incentivise them to complete their booking. However when upselling you don't want to seem pushy so treat it as an exercise in awareness rather than a sales pitch. Make sure guests know what options are available to them but let them initiate any further interest. Be specific and incremental. For example, you might say "For only $30 more you can get a room where you'll see…" This will work better than quoting the full price and saying the room has a view. Upselling options include food and beverages, spa services, room upgrades, special room features, and more.
Join over 39,000 hoteliers that trust SiteMinder to
grow their hotel business.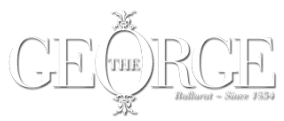 No credit card required. Cancel anytime.