While a satisfied guest may be neutrally pleased with their experience at your hotel, that doesn't mean they'll return.  If they don't feel connected to your brand, they could still be ruled by price, location or facilities next time they choose to book a stay. You need to connect with them emotionally to generate a meaningful experience that will resonate and hopefully be shared.
Check out 11 great tips below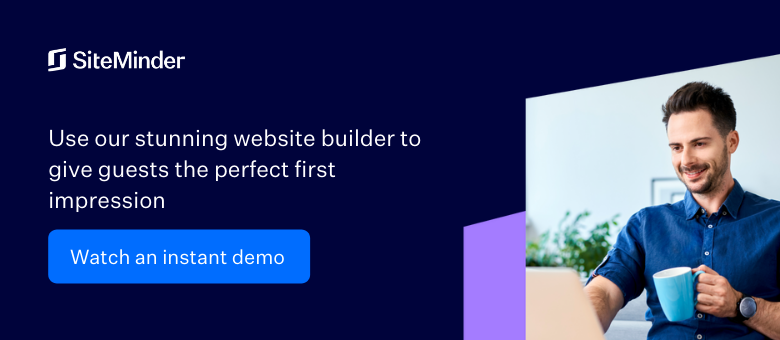 Look for hotel staff with a high EQ (that's emotional quotient)

Recruit emotionally intelligent staff. Include empathy and thoughtfulness in your requirements to outline your expectations. Ask referees how the candidate demonstrated kindness or diffused a fraught situation.
Ask questions that come from real life examples

During interviews, ask candidates how they would deal with customers facing a long check-in queue or broken elevator. Pay particular attention to their demeanour and conversation style. Do they seem genuine? Do they have a warm smile? Do they hold eye contact? Minor details are sometimes the most important.
Make the way you approach guests consistent throughout

In training, establish the use of names as a protocol, for staff and guests. Staff should always introduce themselves by their first name on the telephone, and address guests by their title and surname directly and in conversation with other staff, for example "Max could you show Mr and Mrs Cooper to their room?" Never refer to the guest by room number.
Go the extra mile with personalisation…

Encourage staff to personalise their welcome. "You must be pleased to get out of that rain, I'll get someone to take your coat," or "Would you like a hot drink sent to your room in a few minutes?".
…and prepare the extra touches

Find out the purpose of a traveller's stay and prepare their room accordingly. A box of toys for a young family, champagne for a couple of newlyweds or extra stationary for a business traveller will be appreciated. Remember to let them know you've organised it for them specifically, otherwise they'll think these items are in every room.
Encourage the development of friendships

If possible, group staff according to friendship groups. Some organisations will separate friends as they will chat, but in a front-of-house environment, especially on the front desk, a strong rapport between colleagues will draw customers in. Like a breakfast radio show, the banter between two friends provides an engaging bit of theatre and warmth. Don't let this go too far though, it's not a comedy show.
Break out from behind the desk

Encourage staff to leave the desk when it's quiet and circulate around the public areas, asking guests how they're enjoying their stay and just generally being friendly and approachable.
Keep track of your guests' preferences

Log any of a guest's likes or dislikes on the booking system, so there's a record of it next time they book. This is important if they complained about or especially enjoyed something. If possible, make a note of the purpose of their trip – a family wedding or child's graduation – and this can be a talking point if they visit again.
Be loyal to your most loyal guests

Really look after regular guests. If they have asked for extra towels or a particular newspaper previously, ensure that they are provided, but again draw their attention to this extra special touch by mentioning it when they book in – "And we've made sure you've got a couple of extra towels this time…" – or having them delivered after they've settled in the room.
Remember, it's your reactions that matter

Follow your handle on Instagram assiduously. When guests mention your hotel, add a comment and thank them. If someone complains (more likely on Facebook, Twitter or TripAdvisor) apologise publicly and move it to a private conversation as soon as you can. Always find a solution. It's how you deal with the complaint that will resonate, not what went wrong in the first place.
The check out experience is just as crucial as check-in
A fond farewell is as important as a warm welcome. Ask how your guest's stay went with open questions, never "Was everything ok?". Ask about their onward journey or return home and suggest an activity for their next visit – "Next time we'll book you on the Buckingham Palace tour, it's a shame you couldn't squeeze that in this week."
Once you realise how lasting an emotional connection is for your guests, promoting loyalty and return stays at your hotel will be much easier.