A wholly-branded booking engine for your hotel's website to attract,
reach and convert guests direct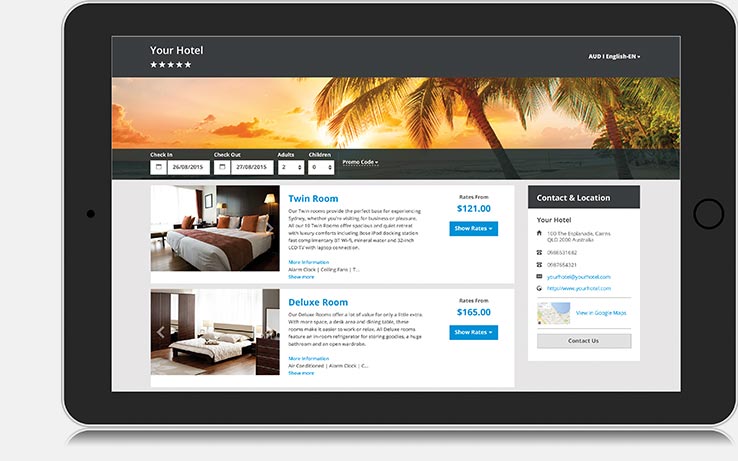 Increase conversions with a simple guest booking experience.
Seamless online experience for your guests via a customised, two-step booking process.
Multi-language and currency capabilities to convert guests from around the globe.
Mobile-friendly and Facebook-compatible to reach travellers on-the-go.
Upselling capability so you can offer a more personalised stay for your guests.