An effective distribution strategy with a good mix of channels is what's needed to boost your hotel's occupancy.
This is why so many hotels use global distribution systems (GDSs) to connect with a variety of agents, tour wholesalers and other distribution partners from across the globe.
By connecting with GDS by SiteMinder, you get instant access to the most powerful GDSs in the industry.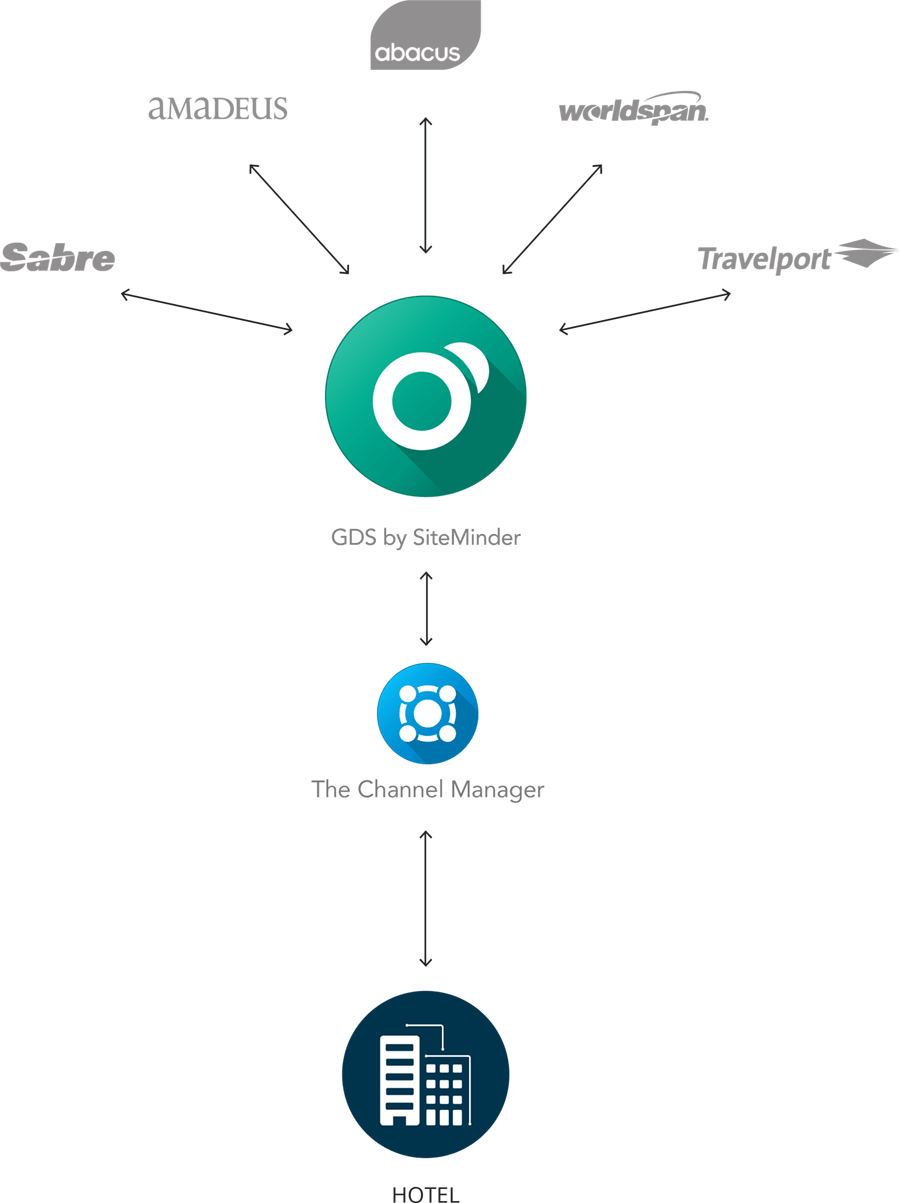 Here are 5 reasons why you should check your suitability for GDS by SiteMinder:
1. You improve your room inventory exposure
GDS by SiteMinder allows you to connect to more than 500,000 travel agents across the globe with real-time, two-way GDS connectivity.
There's no better way to efficiently boost your brand recognition with new traveller segments throughout the industry.
2. It makes connection simple and affordable
While it is possible to connect with the top providers in the industry on your own, it can be time consuming, complicated and expensive.
Each GDS has its own set of connection fees and requirements to sign up.
By using GDS by SiteMinder, you eliminate the frustration of signing up with each individual platform, and you can connect to all of the top providers without paying the individual fees. In a matter of moments, you will be partnered with Sabre, Travelport, Amadeus and many more!
3. Manual entry is no longer necessary with GDS by SiteMinder
The GDS by SiteMinder system integrates perfectly and effortlessly with property management systems and central reservation systems.
When a booking is made, all of your distribution channels are instantly updated — and so is your own internal property management system.
You no longer have to worry about the stress, frustration and risk of manual data entry.
4. You can connect with travellers from every corner of the globe
By connecting with the top global distribution systems, your brand will reach travellers who may not otherwise discover your hotel.
This is particularly true of business travellers, who use global distribution systems frequently to book accommodations for their professional travel.
This is one of the easiest ways to tap into new geographical markets.
5. Reporting tools make it easy for you to finalise decisions
GDS by SiteMinder specialises in comprehensive reports that provide you with information about revenue that is generated as well as transactions that are completed.
Receiving this powerful information and being able to digest it at-a-glance gives you the ability to make well-informed decisions in a matter of moments.
Ultimately, this enables you to streamline your overall business operations while simultaneously growing your customer base worldwide.
GDS by SiteMinder will seamlessly integrate with your other SiteMinder technology solutions — such as The Channel Manager by SiteMinder and TheBookingButton.
Check your suitability for GDS by SiteMinder today, and you'll soon be seeing an increase in traffic and bookings from across the globe.