A recent article from HotelMarketing.com reports that the global distribution system (GDS) as a channel is still going strong – with research showing that the GDS is growing 60% faster than direct booking channels during the first quarter of 2016.
While direct booking channels have clearly grown, with a first quarter increase in 2016 of 0.8% in bookings compared with the same period last year, the GDS channel increased by 1.3% during the same period.
Experts are urging hotels to make sure travel agents have access to rates, as this channel is usually comprised of higher-rate business.
All the evidence suggests that the GDS is not a dying channel - and there are good reasons why.
Click to tweet
A global distribution system can increase hotel bookings and revenue by placing hotels on more 'supermarket shelves' globally. This approach is particularly effective at capturing international corporate travellers.
Additionally, more leisure travellers are also getting caught in the GDS web.
The use of global distribution systems across corporate and leisure travel is on the rise, with the total number of travel agents using a GDS increasing by 14% from 2011, according to market research by Phoenix Marketing International.
Helping hotels to capitalise on this trend is GDS by SiteMinder – a web-based technology solution that connects hotels to a network of GDSs, including the likes of Galileo and Worldspan by Travelport, Sabre, Abacus, and Amadeus.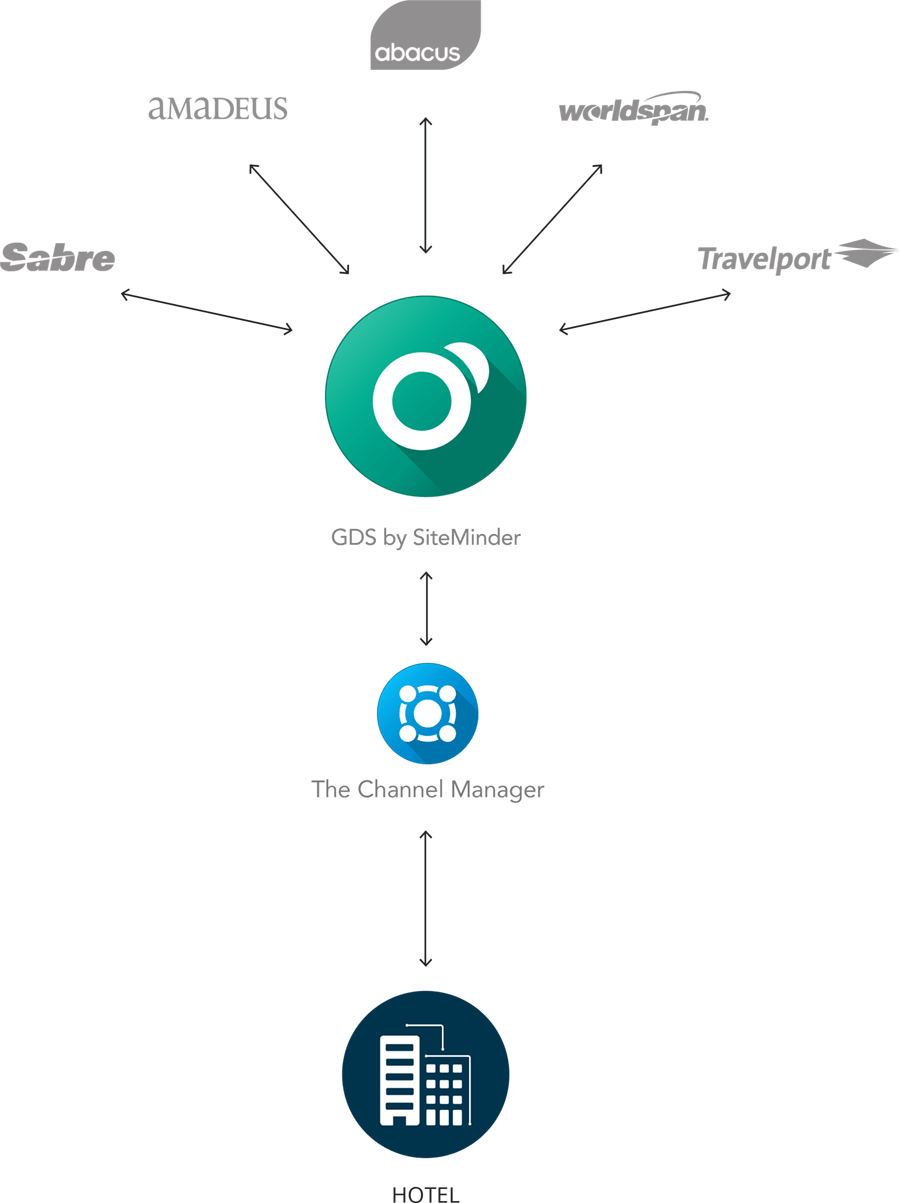 Live rates and availability are sent from a hotel's property management system (PMS) directly to the GDS and online booking websites through SiteMinder's Channel Manager.
As soon as a reservation is made on the GDS or an online booking website, The Channel Manager instantly reduces inventory across all channels, including the hotel's own website, and automatically delivers the reservation details back into the PMS or central reservation system (CRS).
So, what important features of a GDS should you be looking for? Here are SiteMinder's top three tips:
1. No commissions or fees for delivery of reservations to your PMS
2. A system that supports pooled inventory, so every room you have for sale is distributed to all channels, not split between channels.
3. Integration with your front desk and PMS. This allows you to spend more time looking after your guests and your business and less time doing laborious, time-consuming reservation data entry.