What are hotel problems?
Like all industries, the challenges faced by hotels are diverse. Hotel problems often revolve around managing guest expectations, maintaining operational efficiency, and ensuring financial profitability. 
Common issues include inconsistent customer service, challenges in managing online reputation, and fluctuating occupancy rates. 
Operational hurdles such as staff turnover, outdated technology, and inefficient resource management can also impact service quality. Hotels must also navigate the complexities of dynamic pricing strategies and adapt to evolving market trends, while maintaining high standards of cleanliness and safety, particularly in light of recent health concerns. 
The success of a hotel often hinges on how well these challenges are managed and resolved.

What are some common hotel problems and solutions?
In the hotel industry, managers often grapple with various operational challenges that can significantly impact the success and sustainability of their business. Understanding these problems in detail is the first step towards finding effective solutions and ensuring the smooth operation of a hotel.
Here are some of the common problems faced by hotels:
Low occupancy rate
A low occupancy rate is a significant challenge for hotels, reflecting underutilisation of resources and potential revenue loss. This issue can stem from various factors such as off-peak seasons, increased competition, inadequate marketing, or a mismatch between the services offered and guest expectations. It can also be a result of external factors like economic downturns or changes in travel trends, which reduce the overall demand for hotel stays.
Outdated technology
Outdated technology in hotels leads to a host of issues, including inefficiencies in booking and management systems, inadequate data security, and a failure to meet the digital expectations of modern guests. This can result in slower check-in/check-out processes, errors in reservation management, and inadequate customer service. Additionally, outdated technology can hinder effective communication within the hotel staff and with guests, impacting overall operational efficiency.
Overbooking 
Overbooking is a nightmare for any hotel, usually stemming from errors in reservation systems or deliberate strategies to counteract no-shows. This can lead to a multitude of problems, such as the need to deny guests rooms upon arrival, damaging the hotel's reputation and guest relations. It can also create operational stress as staff scramble to find solutions, often at a higher cost and with a negative impact on customer satisfaction.
Revenue fluctuations
Revenue fluctuations are a common problem in the hotel industry, usually caused by seasonal demand changes, economic conditions, shifting travel patterns, and/or fluctuating market competition. Such unpredictability makes it challenging for hotels to budget, plan for the future, and maintain a stable financial footing. The inability to predict and manage these fluctuations can lead to financial instability and difficulty in sustaining operations.
The Solution? SiteMinder 
While these hotel problems may be common, that doesn't mean they're inevitable. We've designed our hotel management platform, SiteMinder, to help you manage, mitigate, and in many cases, avoid these issues entirely.
SiteMinder offers a comprehensive solution to these common hotel challenges:
Our advanced booking engine and channel manager help optimise occupancy rates by efficiently distributing inventory across multiple online channels. 

For overbooking issues, SiteMinder provides real-time room availability updates, reducing the risk of overbooking and enhancing guest satisfaction.

We empower you with dynamic pricing tools and insightful market analytics help manage revenue fluctuations, allowing you to adjust rates strategically based on demand. 
Best of all, SiteMinder is a single platform that gives your hotel a single source of truth—and action—for your business' success.
And if you need more than what our platform can give? We have integrations with nearly every major hotel software, ensuring we can integrate into whatever ecosystem you've already built.
Hotel problems: A case study from SiteMinder
Managing a hotel is akin to a juggling act. Hoteliers are constantly switching between tasks, projects, and priorities – everything from revenue management to delivering a great guest experience.
New research from SiteMinder has revealed what keeps hoteliers, all around the world, awake at night.
SiteMinder asked hoteliers, both independents and groups, to rank the biggest challenges they believe their properties face – and the results were fascinating.
Chapter three inside 'SiteMinder's Global Hotel Business Index 2017: A visual look at financial plans, focus points, and future predictions' asked hoteliers to choose from a matrix of issues:
Driving guests to your website to book direct

Predicting market trends for dynamic pricing and revenue management

Attracting quality team members and retaining them for longer

Maintaining guest relationships and loyalty

Balancing the demands of your property

Competing with the sharing economy i.e.

Airbnb
Driving direct bookings was ranked as the biggest challenge for hoteliers of all sizes globally – with a ranking of 68%.
Surprisingly, hoteliers said they feel the least challenged by the sharing economy and the competition this industry disruptor presents.
What did hoteliers tell SiteMinder about their biggest challenges?
Hoteliers were enthusiastic about offloading their thoughts in this part of SiteMinder's survey. They expanded on the rankings with comments covering wide ground.
More than 120 insights made the final cut and here's what hoteliers had to say about the areas of their business that give them sleepless nights:
"Once you are in a certain place, you just can't move out or take the hotel with you somewhere else. There is the challenge of helping your town or city become or maintain its status as an attractive tourist destination."

"Creating a revenue stream through the winter months when tourist numbers drop off. Need to creatively capture more of the local tourists through winter town-wide events."

"Getting more TripAdvisor reviews. Satisfied customers don't always leave a review. Unsatisfied people love to complain online."
The solution
Challenges are one thing to describe, and another to solve. That's why we've built the SiteMinder platform, from its very inception, to tackle some of these common hotelier bugbears, as far back as 2006. 
Just take a look at what one of our first ever customers, Kylie King at Mantra Observatory, had to say:
"We were one of the first few properties to move to SiteMinder's channel manager and we were involved in beta testing the first version. When we moved to the platform, everyone was impressed with how the product was really intuitive and seamlessly integrated with our channels," she explains.
"In addition to sourcing a multi-property channel manager, we also adopted SiteMinder's direct booking engine for our website which gave our guests a far more modern and user-friendly interface to use," she continues.
"Over the past 12 months, we received just short of 10,000 bookings and more than 27,000 room nights – and, of those bookings, 27 percent were made through our website, via the booking engine."
"Mantra Observatory is really loyal to SiteMinder. Not only does SiteMinder continue to break new ground with the latest technologies and innovations, we have found them to be very customer-centric in their approach, from the support line to the product development team."
Now, decades later, SiteMinder is still developing better, more innovative, and more powerful solutions for hoteliers seeking improved performance in an increasingly competitive world. We've grown enormously since our first days, and we're proud to share in your successes through our software.
Ultimately, the challenges that hoteliers face – too few bookings, too little revenue, technology that doesn't keep up – have been consistent for decades, and SiteMinder has just as consistently been providing the tools that hoteliers need to overcome them.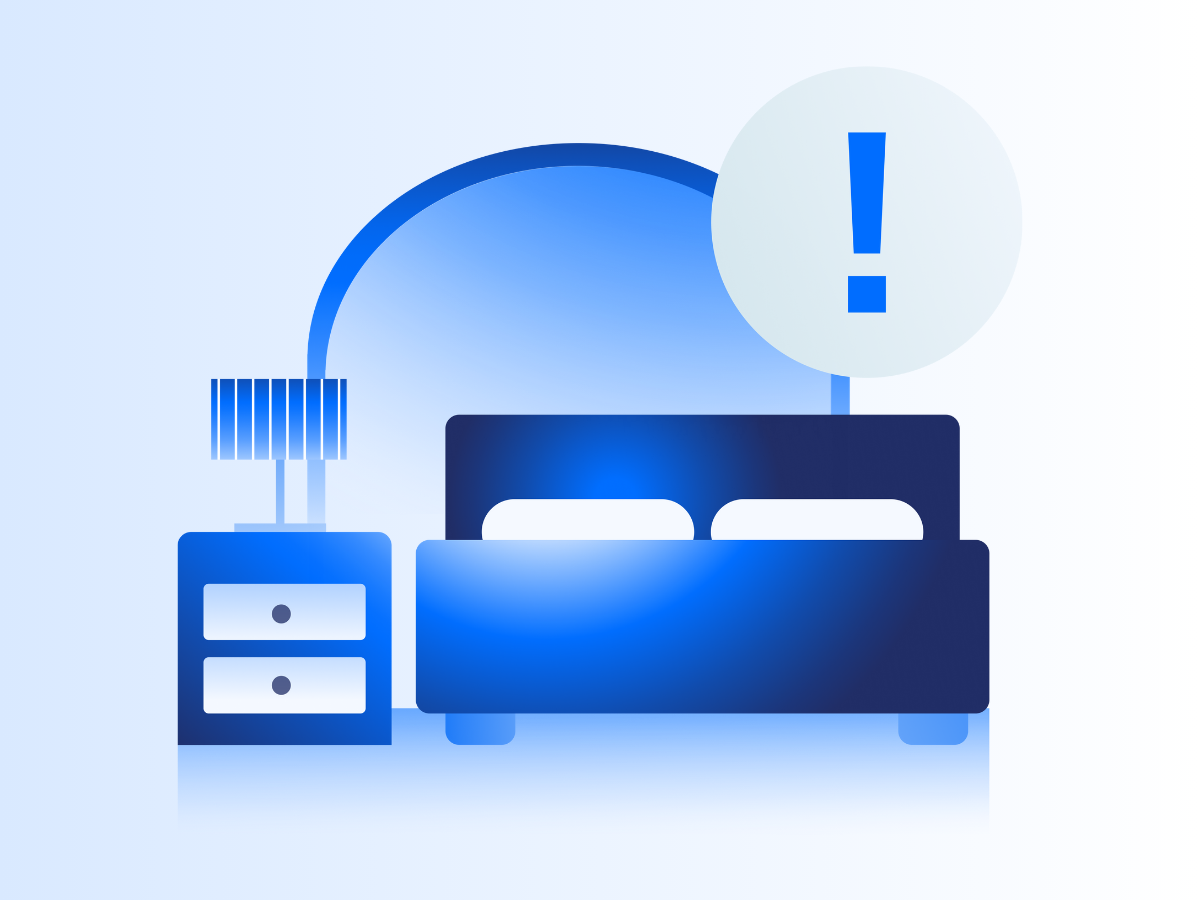 Hotel guest problems and solutions
Increasing traffic and increasing bookings is one of the biggest aims for any hotel, but in the United States, it's becoming a real problem.
It seems that one of the biggest domestic and international travel markets in the world doesn't want to travel. And when they do, it's for a short period of time and the potential revenue overseas hotels are losing out on is un-calculated.
An annual report has found a momentous 53% of Americans had failed to take paid leave within the last 12 months.
Furthermore, 37% hadn't been on a holiday in two years.
Such a depressing figure could only be caused by a gradual amalgamation of issues. It's even more interesting to note American workers took more days off during a recession (an average of 17.6 days per year) than they did in previous years (16.2) when the economy had somewhat recovered.
So what is causing this downturn of downtime? A scouring of surveys gives us a good idea.
The survey by Project: Time Off essentially boiled down to the notion of fear and delusion.
The main reasons were as follows:
37% fear they would return to an overwhelming mountain of work

30% believe no one else is capable of doing their job while they're away

30% say they simply cannot afford to take a vacation

28% think it's harder to take time off the more you grow in your career

22% sacrifice holidays to show dedication to their employer

19% don't want to risk seeming replaceable
Millennials are the most prominent demographic when it comes to these concerns because they feel like they have to prove themselves and dispel any doubt that may hang over their capability.
It's fair to say these concerns are relatively universal if not entirely rational, but they're not crippling other countries in the same manner.
In fact, countries that work less, like parts of Scandinavia, travel more.
The solution? We have this covered. 
1. Tap into different demographics
A report from the US Travel Association states the US travel industry is currently more dependent on domestic travel than it has been in the past.
Rather than washing along with the flow until it lets you go, you could attempt to escape the riptide by using a broader distribution strategy to connect to different online travel agents and reach new markets from around the world.
With more connections your hotel will be more visible and have more influence over potential guests from overseas. Alternatively, you might even find new markets within your own borders that haven't been traditional guests of your hotel.
Some OTA channels are better than others at reaching niche markets and attracting specific types of travellers. It's important to research which ones might be best for you if you're looking to offset a slow period.
2. Give incentives for travellers to stay longer
If you make an offer too good to refuse, chances are guests won't say no, even if they want to. Obviously this shouldn't come at a loss to your hotel but some offers can make a big difference to travellers and still fall within your budget margins.

If your regular customer base includes a lot of business travellers, offer discounts or extra perks such as a free massage or a drinks voucher to convince them to stay an extra night.

If enough people extend their stay, it will offset the lack of new traffic coming in and keep your revenue steady.

If families or groups are commonly staying at your hotel, find fun activities to keep them around. Discounts for local attractions or recommendations for hidden gems could win them over for another day.

If a guest feels like they're getting value for money, they'll respond positively.