We know the guest booking journey is crucial to maximising revenue at hotels but it can be tricky to capitalise on without the right planning and the right tools.
You need to remember your property is not simply a passive structure waiting to be booked. Your hotel is a business and a brand that can influence customers long before they arrive at your front door, and today there's more opportunities than ever to do so.
It's important to unlock revenue potential even while travellers are still deciding on their plans – if you want to stay ahead of the competition and grow your business in the future.
In this blog we'll help you address every guest touchpoint and the role your tech stack plays.

Defining the hotel customer journey
Typically it's a good idea to base your strategy around Google's well known Dreaming, Planning, Booking, Experiencing, and Sharing stages of the travel journey.
This gives you plenty of detail to work with, however there are even more touchpoints in and around these key stages that you can use to influence travellers.
Think about the time between booking and experiencing when the guest is preparing for their trip. Think about long term post-stay when the guest is looking back on memories or starting to itch for travel once again.
In a world that now runs predominantly online, there are very few moments in time where you can't have an impact on your customer's behaviour.
Let's see how you can influence your revenue potential at each stage…
Reaching guests in the dreaming stage of travel
If we're focusing on leisure travel, the dreaming stage of a trip is all about fantasising. The guest knows they want to take a break or go on an adventure but have no idea where or when yet.
They will jump all around the internet during this stage including:
Browsing travel pages on Instagram.
Looking at photos from friends and family.
Chatting with people on Facebook.
Reading travel blogs.
Entering countless queries on Google.
Watching videos on YouTube.
They want all possibilities on the table because it's exciting to dream about where travel might take them. Gradually they will start to get a firmer idea of what they want out of their next trip.
Key tactics for dreaming touchpoints
While you may not be able to unlock direct revenue at this stage, you can certainly start to put your brand front and centre of a traveller's mind with the right approach.
Social media and destination marketing tactics are recommended here. In particular you should:
Use your instagram account to post the most breathtaking images of your property and the local area, making sure to use the most popular travel related hashtags.
Encourage all guests to tag your property in any photos they post on Facebook or Instagram.
Publish videos on YouTube that have a global flavour or the potential to go viral – what's something unique about your property or destination that people will find fascinating.
Ensure your hotel is affiliated with travel associations and travel boards for your area
Interact with your online community and encourage sharing – perhaps with giveaways or competitions.
Basically you want to make as much 'noise' as you can online to capture the attention of dreaming travellers, however this is not a point where you want to spend too much time or budget.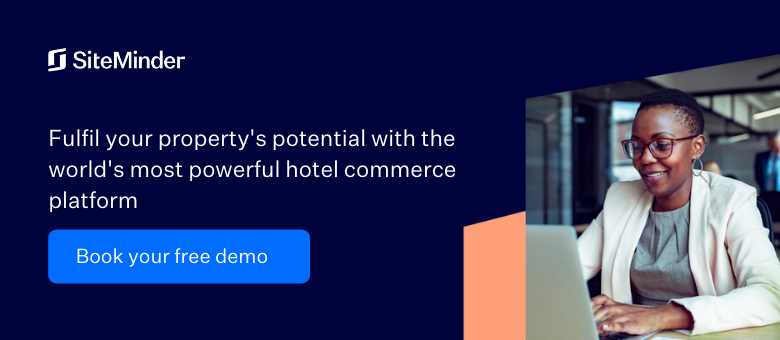 Influencing travellers in the planning stage
By now the traveller has decided on a destination but they now have to obsess over finding the perfect hotel to stay at. It must deliver what they need from an experience perspective but also deliver value for money.
They'll be visiting a LOT of websites in their search, including online travel agents, metasearch channels, review sites, and hotel websites. This can be a very messy part of purchasing, as Google outlines in this study.
Keeping their options open will still be a priority but they will be looking to create a shortlist of options to book so they can make their final decision by comparing features, location, price and more which we'll discuss later.
Key tactics for planning touchpoints
Your potential guests will be on the hunt for information in this phase of their trip. They want answers, and they want content that is clear, concise and accurate. This is where you can win or lose a valuable booking.
Remember this is an exciting time for them, as they anticipate the enjoyment of upcoming travel. However the hotel is only one part of the trip they have to organise so they don't want to be bogged down or frustrated during their research.
You should focus on SEO opportunities, your OTA profile, and your website content here by:
Making sure your hotel information is available and up-to-date on public listings such as Google My Business.
Increasing discoverability and providing key information with a blog on your website
Treating your OTA profile as if it was your own website, with all the details and high quality imagery a guest might need.
Ensuring key pages on your website are easily accessible – this includes image galleries, room types and features, address and contact details, amenities, and local activities.
Listing your property on Metasearch channels such as Google Hotel Ads and Trivago.
Knowing where your customers are coming from via country mix and channel mix reports, so you can target your messaging more effectively
Think about the most frequently asked questions a traveller might have about your hotel or your destination and make sure you have content that answers them.
Unlocking revenue at the booking stage
The booking stage is where it gets serious. The traveller has their shortlist and it's just a matter of making their final booking decision.
Guests will be prioritising value for money and the promise of memorable experiences, as well as superior convenience and customer service.
They'll be open to increasing their spend if you can convince them it's worth it.
Key tactics for the booking stage
During the booking stage you have to balance a perfect booking process with boosting the value of every reservation.
Even if a guest has chosen you it can all go pear shaped if they encounter friction on your website or within your booking engine so make sure your tech stack is optimised. This includes business intelligence tools that make you aware of competitor rates, so you can price your offers 'just right'. On top of that, it's key to be able to make payment processes seamless to give a greater chance of securing the booking.
When it comes to increasing revenue you can try:
Offering add-ons such as airport transport or express check-in.
Selling extras such as food and wine options on arrival, additional bar fridge items, extra creature comforts in-room, and bonus amenities such as bike hire.
Encouraging room upgrades – sell the extra value not the total cost. For example, 'for only $50 more' instead of 'for $400'.
Creating packages that include access to on or off-site amenities and partnered attractions – value added for the guest and extra cash in your pocket
Selling VIP experiences for an extra fee – this might include off menu cocktails made especially for the guest, or private use of certain amenities
This the perfect chance to take advantage of a guest's excitement and enhance their experience with special offers.
How to influence guests in the preparing stage of their journey
Yes, you won't find this one in Google's five stages but it's also crucial.
Once the booking is made, the traveller is then focused on planning for their time away by buying items they may need, organising house or pet sitters, sorting what they need to pack, and booking annual leave from work.
Anticipation is high in this stage and spirits are high.
Key tactics for the preparing stage
You need to keep the good times rolling by communicating with guests. This is where you need to strengthen the relationship between guests and your brand, and follow-up on revenue opportunities.
Send pre-stay emails to reiterate the available extras, add-ons, and deals available to guests
Remind guests of the amenities and attractions they can book or buy tickets to
Let them know a superior room has become available if they want to pay a little extra
Leverage any events happening at the time they may be interested in
Mention again the small fees they can pay to enhance the luxury and convenience of their stay
Now that all the hard stuff is out of the way, guests will have more time to pay attention to value-added offers.
Winning revenue in the experiencing stage
Well the guest has arrived and is looking to enjoy their trip to its fullest. They'll be playing close attention to all parts of your hotel.
Customer service and cleanliness are the most crucial aspects to get right as it's what the guest will remember and is vital for ensuring they leave you with a smile on their face.
If this is satisfying for the guest, they'll be more likely to spend and you can earn ancillary revenue.
Key tactics for the experiencing stage
Some ways you can encourage guests to spend during their stay include:
Sell other hotel products like soap, utensils, towels etc – especially if your hotel has a unique sense of style.
Keep in mind a third of guests are willing to pay more for personalised experiences – so gather data on your guests and identify what you can offer that's special for them
Let guests know your restaurant meals can be delivered to rooms for an extra fee
Similarly, allow guests to upgrade specific items, such as comfier pillows, towels, robes, and slippers
Offer guests an extra night at a discounted rate – and win extra revenue through your amenities or food and beverage services
Remember to always listen to your guests and treat them like the individuals they are – paying close attention to their preferences.
What your hotel can do in the sharing stage
Guests may share details and photos of their trip all the way through, but especially as it draws to a close and after they've left.
They'll be looking to reminisce and keep the (hopefully) positive emotions alive.
Tactics for the sharing stage
How guests share feedback and where they share it can have a long term impact on your revenue potential so it's important that guests are not only pleased but motivated to talk about their experiences with family, friends, and other travellers.
What you can do:
Give guests to a reason to tag you in photos by setting up perfect selfie scenes
Ask guests if you can tag them and publish photos you take on the property during social events
Encourage guests to check-in on social media with giveaways like a free drink
Follow-up with guests post-stay asking them to leave a review on sites like TripAdvisor or Google
Offer guests a reward on their next stay for referring other travellers to your property
Word of mouth is still a strong influence within travel so get your guests talking!
The role of your tech stack in the guest booking journey
Your ability to be seen everywhere travellers are spending their time online is crucial for being able to reach every stage of the guest journey. Using features such as a channel manager, booking engine, and payments solution especially will enable you to target and sell much more effectively – and an optimised website is crucial for conversion, ensuring visitors don't abandon before they book. To do this with the level of efficiency, control, and simplicity that we see in ecommerce giants such as Amazon, you need a solution that meets all your administrative needs, as well the needs of your guests, in one central location – such as via a hotel commerce platform like SiteMinder.
Just as important as the solutions themselves, is the ability to integrate and manage them all from one single location and the ability to access and integrate with an ecosystem of hotel technologies that matters to your property and situation. This gives you full control over your operations, the ability to easily adapt and makes it easier to roll out your strategy, capture insights, make smarter decisions, and save valuable time.
Centralising your tech stack via a hotel commerce platform like SiteMinder offers you greater freedom and clarity, simplifying the work you shouldn't have to worry about so you can focus on your property and your guests.