If your hotel is looking to increase engagement amongst guests and improve your social media strategy, the best way to do that is to look at other hotels for examples.
The hotels we feature below – both independent properties and groups – have implemented a social media strategy that works, and they can give you the inspiration you need in order to revamp your social channels presence.
Let's look at three example of hotels getting social media right…
1. The MGM Grand – Las Vegas, USA
What are they really good at?
Focusing on photos and videos
How are they mastering social media?
The MGM Grand in Las Vegas brings Sin City to life on its social media pages. Whether the hotel is posting a video of a lively pool party happening that very moment, or photographs of an event that took place at the hotel, followers are always in-the-know about what is going on there.
This provokes interest and excitement from guests who are just beginning to research their next trip to Las Vegas, and it provides useful information for those who are currently staying at the hotel. In addition, the hotel has an interactive concierge app linked to its social media pages, allowing guests to get the information they need whenever and wherever they are.

2. Sol Wave House – Mallorca, Spain
What are they really good at?
Tweeting whenever possible
How are they mastering social media?
Guests at the Sol Wave House Mallorca can use Twitter to do just about anything. They can check into their room utilising the designated app on the hotel's Twitter page, or they can order a meal to their room by using a hashtag created just for that purpose. The hotel is so dedicated to its Twitter presence, that it even developed a social media theme throughout its entire property. Whether you are in the lobby or relaxing by the pool, the decorative elements will remind you that a quick tweet will get you whatever you need at this hotel.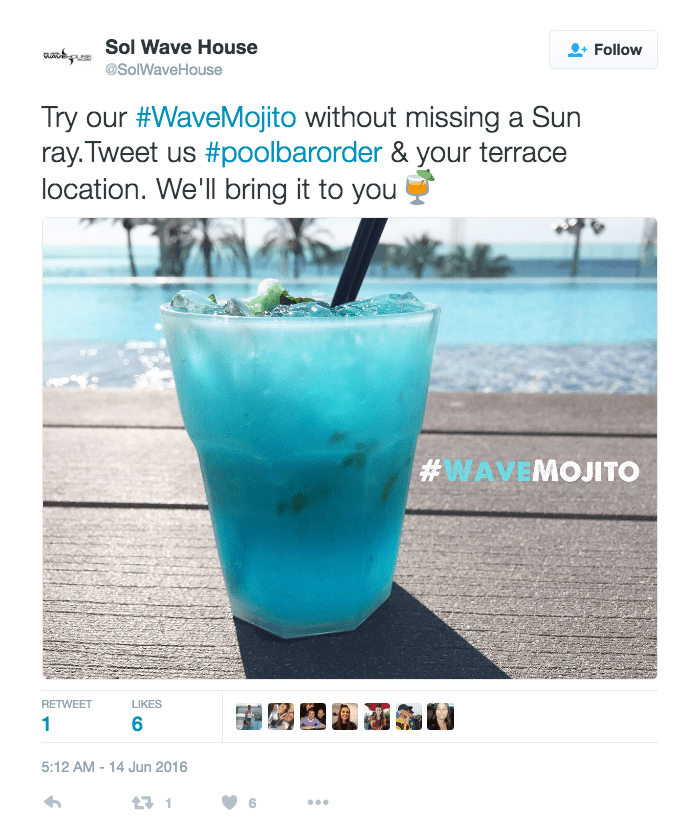 3. Marriott Hotels – various locations worldwide
What are they really good at?
Launching hashtag campaigns
How are they mastering social media?
Marriott is a global hotel brand that is recognised almost anywhere, but that hasn't prevented the hotel chain from developing and implementing an effective social media strategy. The #TravelBrilliantly campaign launched by the brand encourages customers to submit their own ideas that can improve the travel experience.
Users can vote on their favourite ideas, and Marriott may even implement some of the suggestions. This successful campaign is used widely on Twitter, Instagram, and Facebook, making it a versatile and effective component to Marriott's entire social media strategy.
To find out more information about optimising your social media pages and creating an effective social media strategy for your hotel, download our ebook.