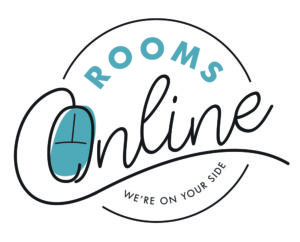 Revenue management is a fundamental concept for any business. To remain sustainable you have to produce revenue equal to or above your expenditure. Ideally, your revenue will be managed in a way that allows you to turn a tidy profit each year.
Within hotels, it can be a complex aspect to master, with so many factors affecting the travel industry and the guests who come to stay at your property. Every traveller has a maximum value they can offer your hotel and you want to capture this as much as possible, preferably by getting them to book direct, purchase upsells, and become a return visitor.
The best hotel revenue management strategies recognise that hotel pricing is fluid, and can change from one day to the next. It's critical that any hotelier creates a revenue management strategy that is adaptable to the current conditions.
To give hotels that are still new to revenue management strategies the best chance to kick start their revenue stream, SiteMinder's Dean Elphick spoke to Jody Sharratt of Rooms Online. Jody has a wealth of experience on her side, working in hotels for 12 years and at online travel agent (OTA) Travelbug for five, before establishing her own business, Rooms Online, in 2016.
During her career she noticed many properties weren't getting the help they really needed to optimise their accommodation business and took it upon herself to fill this knowledge gap. Recognising how busy hoteliers were running the day-to-day operations of their property, Rooms Online lends a helping hand to issues like revenue management.
In this SiteMinder interview, Jody clarifies how hotels can master the basics and start turning a profit in the new year.
---
What's the simplest way for hotels to understand revenue management?
Before a hotel can make any strategic moves on their incoming revenue, they need to clearly understand what it is and how it works. Jody has a novel way of explaining it and where hotels should place most of their focus.
"To get people's heads around it we explain it from an airline model perspective", she says. "You'll never book a flight somewhere for the same price, it changes all the time based on supply and demand. If the All Blacks are playing the Wallabies in Sydney it's going to be busy, so that's where you have the opportunity to make some extra money."
"I wouldn't necessarily recommend placing too much emphasis on your competitors, who may even have less of an idea than you. But you instead need to look at your own business, what you offer, and be confident in the quality of your rooms and your property. Don't be afraid of price increases. People actually expect increases over time. As long as they're reasonable you won't lose any of your regular business."
How is revenue management evolving year by year?
In the travel industry, every time you stop and look back at the previous five years, something is sure to have changed, especially when it comes to technology, Jody explains.
"Nowadays almost everyone is internet savvy. Customers aren't going to ring a property, get a quote and make a booking. They've probably already done their research on various sites or they'll go looking after they speak to you. This is why you need a strategy in place that allows a direct booking with you to be the cheapest place to book", Jody says. "If you only have deals and promotions on your OTAs, why would anyone book with you direct?"
What are the most important factors for hoteliers looking to develop their revenue management strategy?
Jody makes a point to emphasise how important long-term forecasting is for hotels aiming to optimise their revenue.
"One mistake new or inexperienced hoteliers often make is looking at this week and next week. They don't look further ahead, but guests certainly do", she says. "Hotels really need to be planning 12 to 18 months out. We see so many missed opportunities because hoteliers are thinking about what's happening now, whereas travellers are thinking ahead to the summer, or the ski season, or a concert coming to town."
Of course, it isn't easy to find the time in an already busy schedule to sit down and plan that far ahead but it's something that needs to be done. Another philosophy Jody believes is wise to follow is that of revenue over occupancy.
"Occupancy can be misleading. You might see your neighbour with their no vacancy sign up and think you're losing out but they might be selling their rooms at a dramatically reduced rate," she explains.
"A lot of smaller operators also don't have a firm budget. They don't know how much it is costing them to keep the hotel operating and how much money they need to turn a profit, rather they're placing too much focus on how many rooms are occupied."
How do hotels balance new and return business, and what's the best solution to help them?
Creating loyalty is becoming an extremely hard challenge for hotels, but increasing the number of regular customers is extremely beneficial for a hotel. Jody suggests a dedicated loyalty program is probably not going to be profitable in today's environment.
"There have been studies that show an independent hotel running a loyalty program is actually not that cost effective", she says. "They're better off receiving a customer from an OTA and turning that customer into a direct booking next time. Almost 100% of the time we find hotels are not doing much to entice OTA bookers to become direct bookers. Even something as simple as getting some business cards promising 10% off their next stay could prove effective. OTAs themselves will admit that's what hotels should be trying to do."
As for solutions, Jody admits technology is quickly on the rise, but there is still plenty of room for a personal touch.
"Within the next 10 years everyone will be using some kind of system to manage their hotel. These tools are only as good as the people using them", she advises. "The more users of solutions like pricing intelligence tools, the more accurate and useful the data is. So considering how beneficial they are now, they'll only be more so in the future.
"Specific revenue management solutions depend on the size of the property. A bigger property can afford and justify a revenue manager on their staff. For smaller properties, they can really be helped by businesses like us at Rooms Online simply because we're people who can work through their issues and offer advice. A revenue management system is very useful for helping with rates and pricing, but sometimes you need someone to talk to."
How important is it for hotels to break down and analyse dominant markets?
Data is the key word in the travel industry right now. With the ability to analyse it, data can only help recognise who your most valuable audience is, Jody mentions.
"Obviously it's pretty vital. OTAs are so advanced now they can easily tell you that your higher value customers are coming from a certain country, which allows hotels to perform targeted promotions. No one is blind anymore. You can find out when Americans will travel to your country and specifically target them, bringing them to your property before someone else's.
"The more rooms you have the more you have to diversify your distribution too. It's dangerous to focus on solely one market. For example, if you're focusing on Chinese travellers, but an earthquake happens and they think it's too dangerous to travel to your destination anymore, you've potentially missed market opportunity elsewhere."
What revenue tips should hotels be aware of when it comes to packages and promotions?
Promotions and packages can be a great way to increase bookings and attract a greater stream of revenue but hotels need to use these in specific ways to ensure there's value for both the property and the guest. Jody suggests there's no tried-and-tested method.
"People are fickle so what works one year may not work the next. We would recommend tactics that get people to book early. Make travellers aware that if they book now for November they'll get a discounted rate, but if they book in November they'll be paying top dollar.
"Running promotions won't necessarily put the hotel out of pocket either because the guests who do book later will be paying an inflated rate and effectively cover the discounts you've offered in the past. Promotions help to improve rankings with OTAs, which in turn increases visibility and conversions. We know that majority of bookings occur with hotels seen on page one of an OTA's search results – therefore running a promotion when occupancy is needed is pivotal."
Jody's top three tips for the fundamentals of revenue management:
Long-term forecasting

Know your competitors but don't replicate them

Utilise the marketing power of OTAs. Look at the booking commission as a marketing cost; you only pay if you have someone coming to stay.
 For more information about Jody and Rooms Online click here.