There are many factors that contribute to a successful hotel — from the location of the hotel, to the popularity of the destination, the hotel facilities and finally the staff that works at a hotel. However, hotel management does play a critical, and unique, role in the overall success of a property. Managing a hotel successfully requires a manager to have a certain set of traits and skills as well as knowledge and experience.
What makes a successful hotel manager?
While each individual hotel manager often finds their own techniques for success, the majority of those who know how to successfully manage a hotel possess the following traits and qualities:
Motivation
Hotel managers have to want to be successful in their role. The top managers around the world are self-motivated, and are capable of being disciplined enough to effectively run their hotel while managing the many tasks and responsibilities that come along with their role. Incentives and awards can be enticing, but ultimately, the best managers have a natural inclination to strive toward success.
Adaptability
Change is practically a guarantee within the hotel industry, and hotel managers must be able to adapt quickly and effectively. Whether it's a sudden shift in market conditions, an impending weather event or a gradual change in guest preferences, hotel managers must be able to identify change and adapt to it.
Empathy
Hotel managers must be empathetic and supportive, not only to their guests but also to their staff members. Hotel managers recognise the importance of offering tools and resources to staff members and guests that will ultimately improve their experience with the hotel brand. They need to be good listeners who know when to take action and provide solutions.
Organisation
Hotel managers are tasked with endless responsibilities, so they must be organised in order to complete them all successfully. Often, hotel technology can be implemented in order to aid with organisation and keep the property running smoothly. When a hotel manager is scattered and does not keep track of all goals, tasks and responsibilities, something is bound to fall through the cracks. A hotel manager simply must be organised.
Communication
Effective communication is necessary to running a hotel brand, growing bookings and increasing revenue. Hotel managers must be able to communicate with guests, but also with staff members, distribution agents and marketing professionals. Without using the proper tools and resources that are essential to communicating in the modern age, a hotel manager will not maximise their potential within the property.
Tips to successfully manage a hotel 
While the skills to manage a hotel effectively come naturally to many hotel managers, these tips can also help improve operations at any property:
Hotel management tip #1
Use technology to maximise your efficiency as well as improve results
A technology suite that is built specifically for the hotel industry is the best way to increase efficiency while simultaneously boosting revenue at any hotel property. Hotel managers must wear several different hats at any given moment of the day, and technological resources that can help lessen their workload will have a direct impact on their overall success.
Hotel management tip #2
Manage your hotel staff by delegating appropriate tasks and rewarding them for a job well done
Managers across all industries and fields have to know the importance of delegating. The most effective managers know when and how to delegate specific tasks to capable employees. The best managers take it one step further, and recognize as well as reward staff when they produce results. This is key to recruiting and retaining the most qualified staff members.
Hotel management tip #3
Understand your hotel brand and communicate that message throughout every aspect of your marketing strategy
Regardless of the size and type of hotel a manager is operating, there will be a brand message to communicate. Effective managers recognise their hotel brand and promote it to their target market segments. They know how to create and implement a marketing campaign that will increase brand recognition, improve loyalty and boost bookings.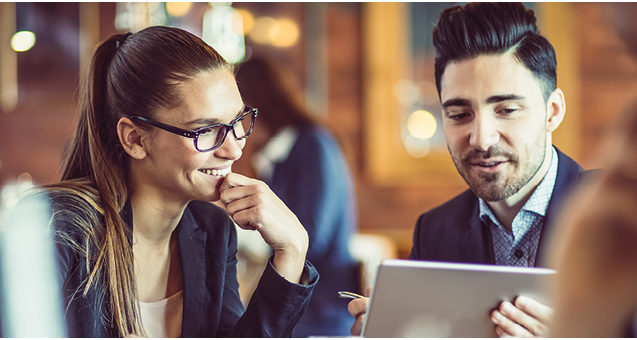 Why hotel success relies on having an effective hotel manager
The hotel manager plays a key role in the overall success of a hotel property, whether it is an independent boutique hotel or a single property within a large corporate chain of hotels. There are many reasons for why hotel success relies on having an effective hotel manager.
For starters, the hotel manager is the individual who coordinates and implements all of the business strategies that have been designed for the property. The hotel manager applies the marketing and social media strategies, they design and implement the revenue management strategy and they set the tone for the approach to guest relations. The hotel manager is one of the top leaders in the organisation, and therefore plays a pivotal role in its success.
In addition, the hotel manager is often the person who hires staff and who provides staff with direction. Hotel staff play a critical role in the guest experience, and a good hotel manager will know how to recruit and hire the most effective team members. A quality hotel manager knows that all staff members play an important role in the daily operations of a hotel, from the cleaning and maintenance staff to the front desk staff, the marketing directors, the chefs and the concierge.
The importance of hotel technology and managing a successful hotel
The hotel manager is only as successful as the tools they use, and hotel technology is playing an increasingly important role when it comes to revenue management and marketing techniques.
A hotel manager will need to utilise the most effective technology in the industry in order to maximise the results of their strategies.
Hotel managers should look for hotel technology that helps with the following:
While it takes a unique set of skills to manage a hotel and to manage hotel staff, it's important to know that all of the most successful managers consider honing their skills and improving their experience over time.
This can largely be accomplished by participating in training sessions, remaining open minded and implementing new technology that minimises administrative work.  
For more information on how to manage a hotel using the best technology in the industry, begin your free trial of the SiteMinder product suite today.