Advertising your hotel online is an important way to get your property's message out to the masses. But it has to be done correctly.
So why do you need to be so serious about advertising? Because all of your competitors are, and when they advertise and you don't, they get the business you want to get. There are several different ways to advertise, including hotel display advertising, hotel search engine advertising, hotel social media advertising, hotel email marketing, and advertising via OTAs. All of these have their pros and cons, but they are all valuable in different ways.
When considering how to advertise your hotel online, you want to look at all of the options you have and focus on the ones that are the easiest to do and provide you with the largest level of return. The higher the return on investment (ROI), the better the hotel marketing strategy. No matter where your hotel is located, you want to advertise it to the fullest. Follow this guide and get your hotel advertising moving forward.
Have a hotel website that works
You need a website, but not just any website. You also need one that works properly, and is discoverable by your potential guests. If you have a web presence that is unappealing or that is too complicated for guests to use, they are simply not going to book direct with your hotel. It's important to be direct and informative, and to make your site clean and inviting.
Having a website that can be found by any guest on any device at any time should also be one of your top priorities. As more and more guests are opting to book their accommodation on mobiles, a responsive design makes sure your guests stay and make a booking on your site. Designed by hotel technology experts, Canvas includes the best in hotel ecommerce and functional designs to help you effectively market your hotel.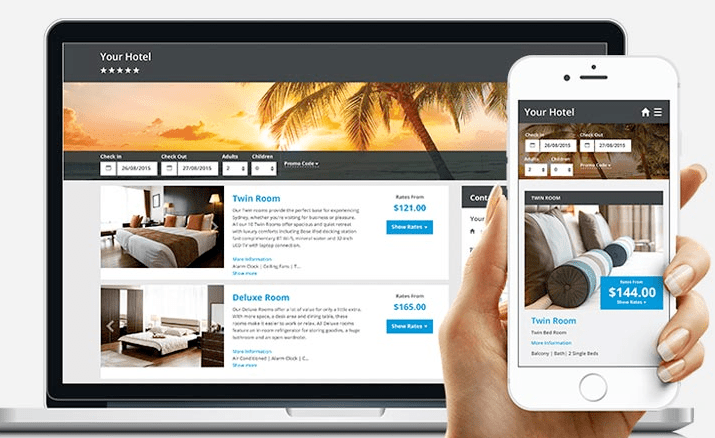 Get your hotel's name in the search results
When you're thinking about how to advertise your hotel online, you need to make sure that your hotel marketing strategy includes search engine optimisation and search engine marketing. Even if you have the best hotel in the world, if people are trying to book a stay online and they can't find you, they're going to end up booking a room with your competitor or book your hotel on an OTA.
Search engine optimisation
You want to have people find you right away, and to do that you need to get your hotel's name in the search results. Ensuring your hotel is designed in a way that meets all of Google's SEO requirements is the first step.
The next step is to optimise the content on your site. First you should define a keyword list. Ask yourself, what search terms do I want to rank for? Then, check the search volume and competition on a tool like Google's keyword planner.
It is also important to register your hotel on Google Hotel Finder. Remember that keeping your listing up-to-date and verified is crucial for your SEO ranking.
Search engine marketing
Google hotel ads will give you the power to control what appears below your own search results. When you Google your hotel you may even find that the OTAs are bidding on your property's name. To counter this, you too will have to invest money, even if it is a small amount into Google Adwords. Bidding on your brand name and local area is a great place to start.
Advertising your hotel online ensures your guests can find your website and book direct.
Click to tweet
Use social media to your advantage
With one in three travellers saying they turn to social media to help them decide where to go on holiday, optimising your hotel's social media strategy has never been more important. You should be engaging your guests and potential guests on the social platforms where they are most active.
This includes creating engaging content such as holiday inspiration, exclusive offers or tips. Be mindful, that today organic reach on the social media channels is limited and you should set aside a small budget to boost your most important messages to highly targeted audiences.
Aim for a good profile on TripAdvisor
A big part of hotel internet advertising is making sure people who use travel websites can see what you have to offer. TripAdvisor is a great choice for hotel search engine advertising, because so many people use it to research hotels before making a booking. If you have optimised your TripAdvisor profile and respond to all reviews, both good and bad, you are more likely to leave a good impression on the potential guest.
If you offer something unique, make sure that is known as well. Some hotels perform better than others because they have a "hook" that attracts people to their profile. If you're close to a major attraction or offer something completely different than other hotels in your price range or geographical area, put that on your profile to help bring people in the door.

List your hotel with online travel agencies (OTAs)
Another consideration for good hotel internet advertising is to work with popular OTAs. The rise in popularity of OTA sites is unrelenting and if you don't partner with them your hotel might be left in the dark.
Connecting to OTAs will help your hotel increase its visibility and maintain a higher occupancy rate. It can even help you rank higher in search engines. But don't just leave your best hotel images and content for your hotel website, to effectively promote your hotel on these channels you need to put your best foot forward, always.

Like Google, OTAs have their own algorithm and paid advertising on this channel is not only reserved for large hotel chains. Whilst investing in paid promotion on an OTA does not guarantee you increased bookings, if done correctly it could lead to a rise in your revenue and OTA ranking.
Do not ignore your online reviews
Paying attention to the reviews you get online also plays a big part in your online advertising strategy. Naturally, you would like all of these reviews to be positive, but realistically that won't be the case. There will be some negative reviews, as well. But you can turn that into a positive by reaching out and commenting on the reviews, and trying to make things right with any guests who are dissatisfied.
While it may not be possible to please everyone all the time, you can make your hotel look much better online when you're open and honest, as well as upfront, about any reviews you receive and how you respond to them.
You can also work with customers through hotel email marketing in an effort to address any concerns they may have had that led them to leave a bad review for your property.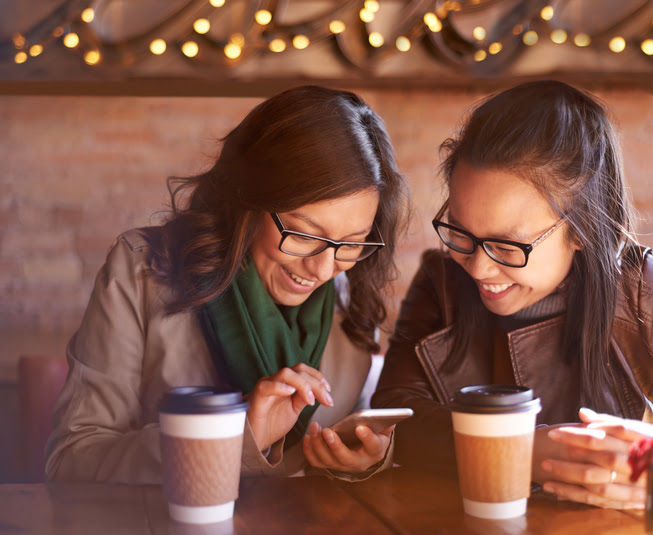 Promote your hotel locally as a go-to spot
Part of your hotel marketing strategy should be to reach out to locals. Why? Because making your hotel a local go-to spot can make more people come to your property when they want a close-by place to stay. That won't work for every hotel, and it often depends on the location, but for hotels that are located in popular areas there are many different options for getting people in the doors.
Connecting with your local visitor's centre or similar agency can help get local businesses and event organisers focused on your hotel and what it can offer for conventions, meetings, and more. Talk to local businesses about their meetings and conventions, create a great spot for weddings or receptions, or have a restaurant attached. There are many ways to bring in locals, as well as visitors from outside the area.
Offer a program for loyal hotel guests
Offer an incentive program can promote guest loyalty. Advertise the program on your website and on social media, and offer perks that are fair and reasonably generous, such as discounts on rooms, free nights, or use of meeting spaces. If you have a restaurant or bar attached, discounts there can be valuable, as well. Then you can get more people coming through your doors, and also get them coming back. If you charge fair prices, and you focus on how to advertise your hotel online in a way that customers respond to, you can make your guests loyal.
As long as you reward that loyalty, those customers will not only appreciate what you have to offer but they will tell others about what you can do for them. Then you'll have the chance to showcase your hotel and find out what guests really want from their stay with you. That can help you make improvements and changes, which will garner a deeper level of loyalty in the future.